Flashforge Creator series was originated in 2013, when a 3D printer named Creator came into being. Up to now, five versions have been released, receiving enormous attention.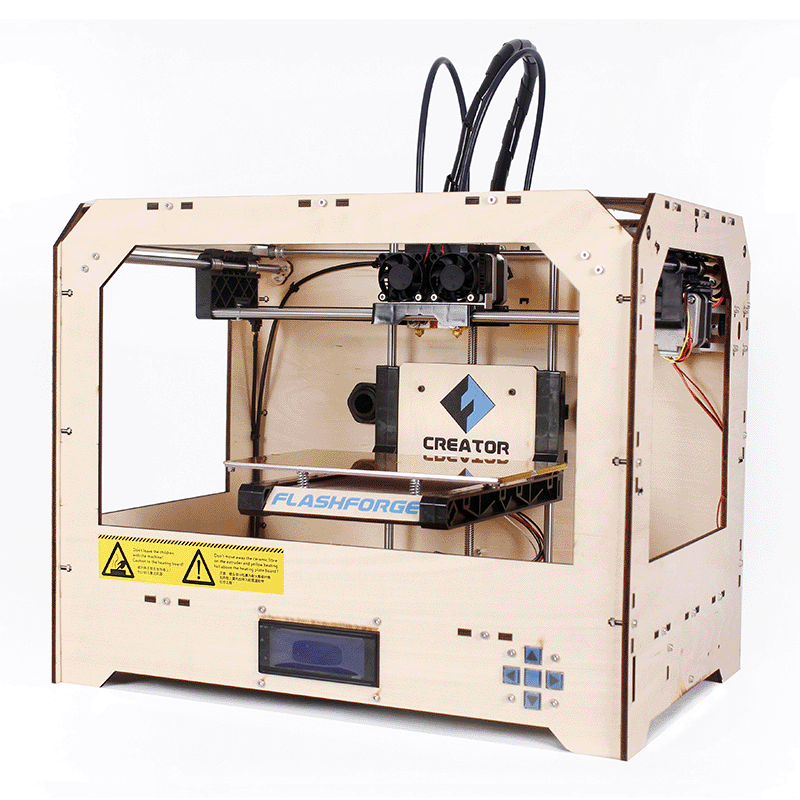 Flashforge Creator Pro, the most popular and acclaimed product, has been recommended as one of the best3d printers by 3D Hubs for four consecutive years.
To surprise Creator fans, Flashforge initiated a major upgrade. Based on the original version, Creator Pro2 was born.
Double extruders, double your creation

The application of double extruders enables the simultaneous printing of two separate sets of models, and in the meantime, dual-color printing becomes more effective and efficient, with a distinct improvement in its finished models.
To take ship model printing for example (on expert mode and PLA default parameters), it requires 150 mins for Creator Pro to finish these two models;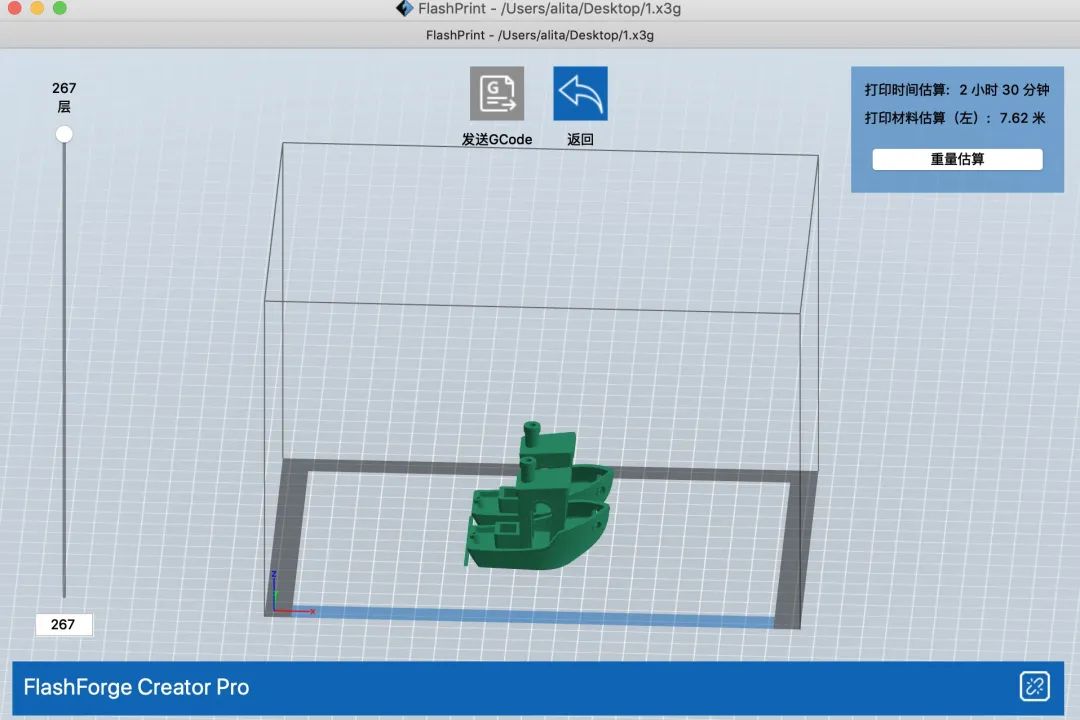 While for Creator Pro2, 84 mins would suffice for this new miracle worker.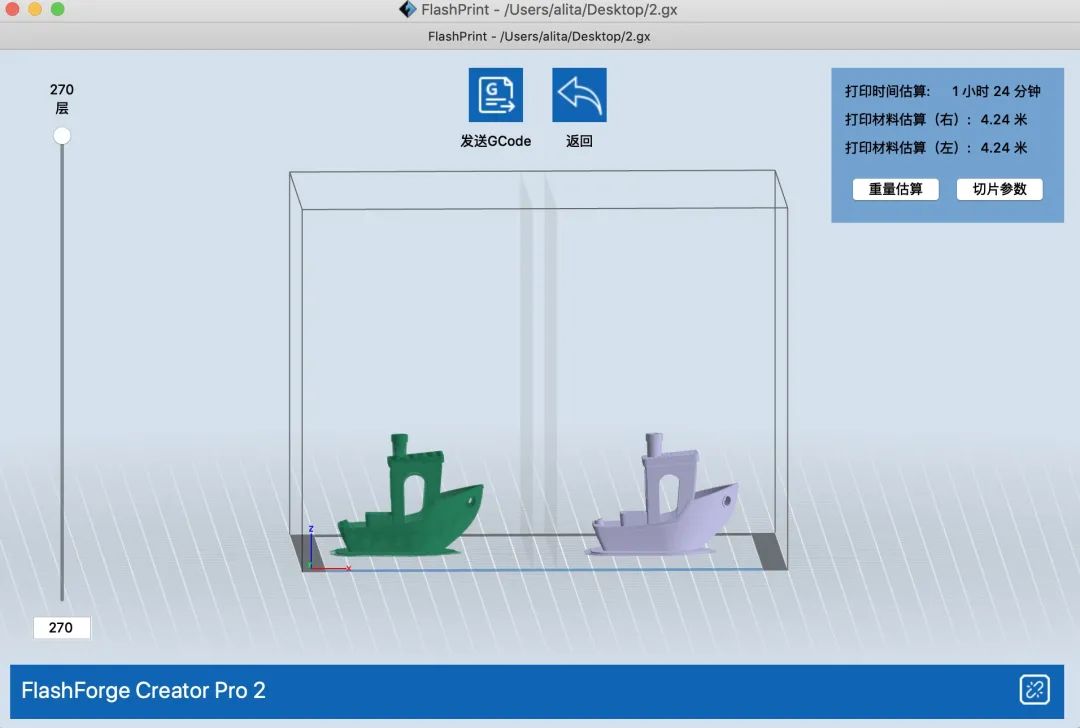 Mirror-printing can be easily achieved by one click in FlashPrint, while for the previous printer, the image model file could only be generated through settings of professional modeling software.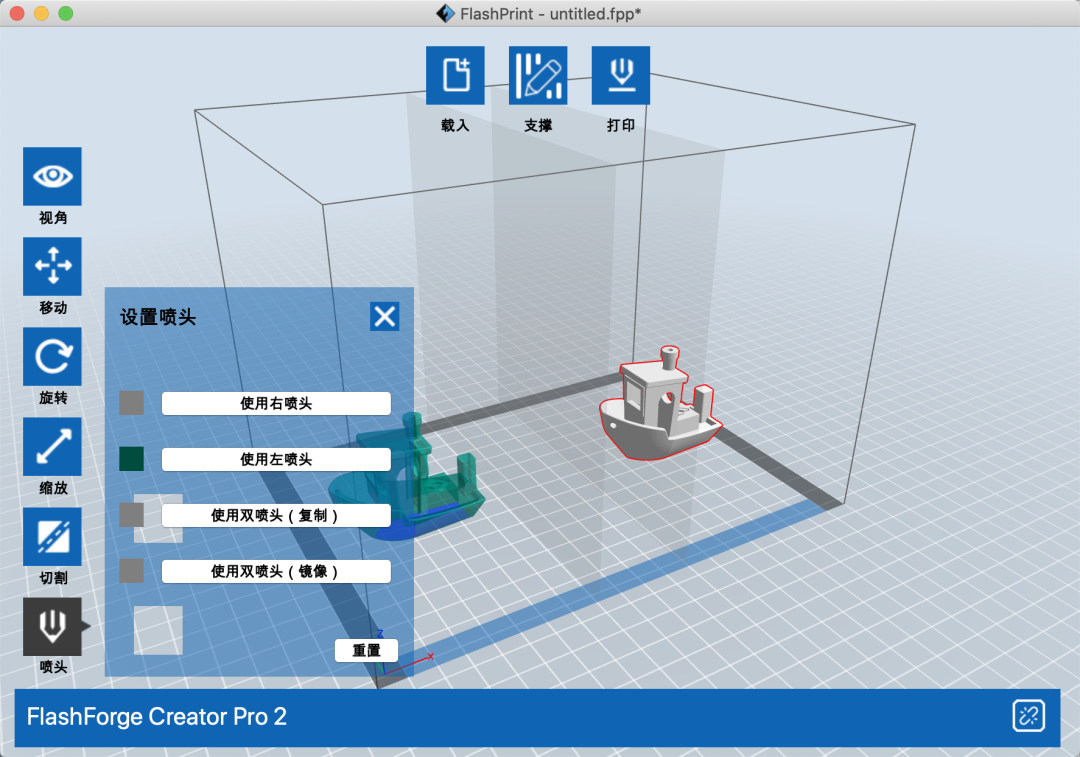 It has been discovered that accidental heating & dripping of filaments from the insufficiently spaced extruders would cause the finished model to be imperfect, mildly blended with different filaments on the surface (see as below)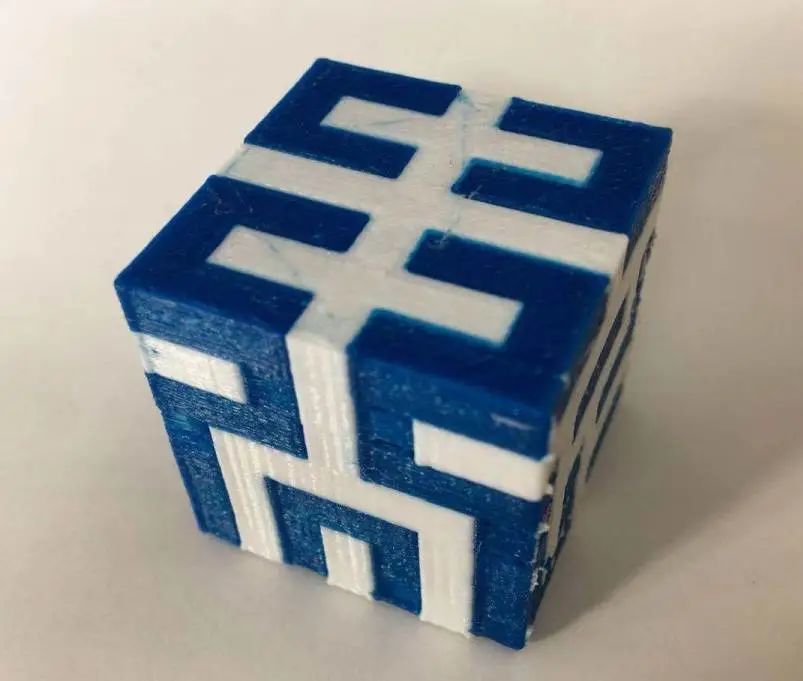 (dual-color model printed by Creator Pro)
The double-extruder system allows the extruders to work independently. Extruder scrapers are employed on either side of the extruders to avoid the filaments from oozing out.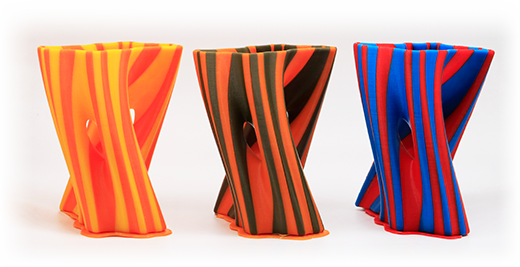 (dual-color model printed by Creator Pro2)
Exclusive elastic build plate
Leave out any shovel, knife, or printing sticker to take the finished model, here is the detachable build plate just for you.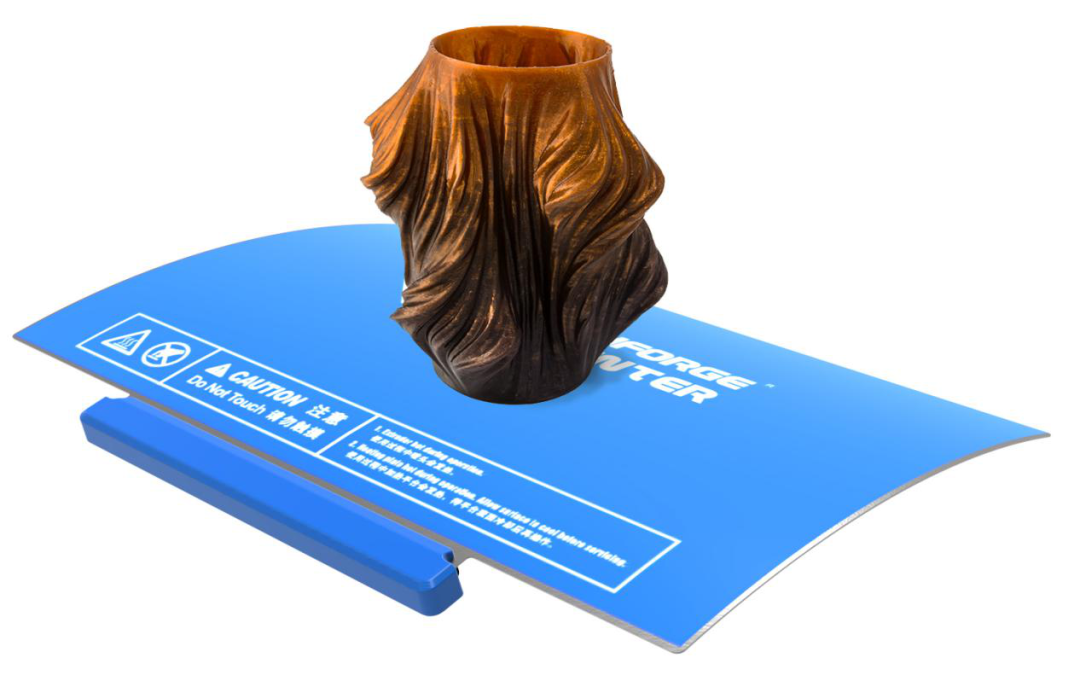 Data transmission by FlashPrint
Apart from using SD card, users will be able to transfer and edit model file directly by FlashPrint.
Classic full sheet metal frame
Stable enough for the high-speed and steady printing.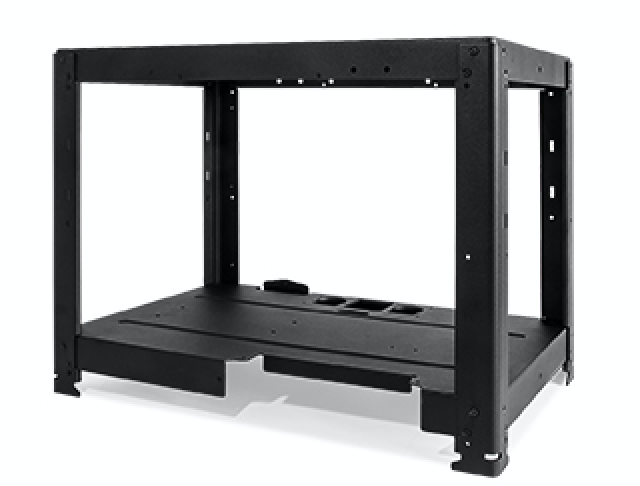 The front door and top cover can be opened or detached to meet the requirements of printing temperature of different filaments.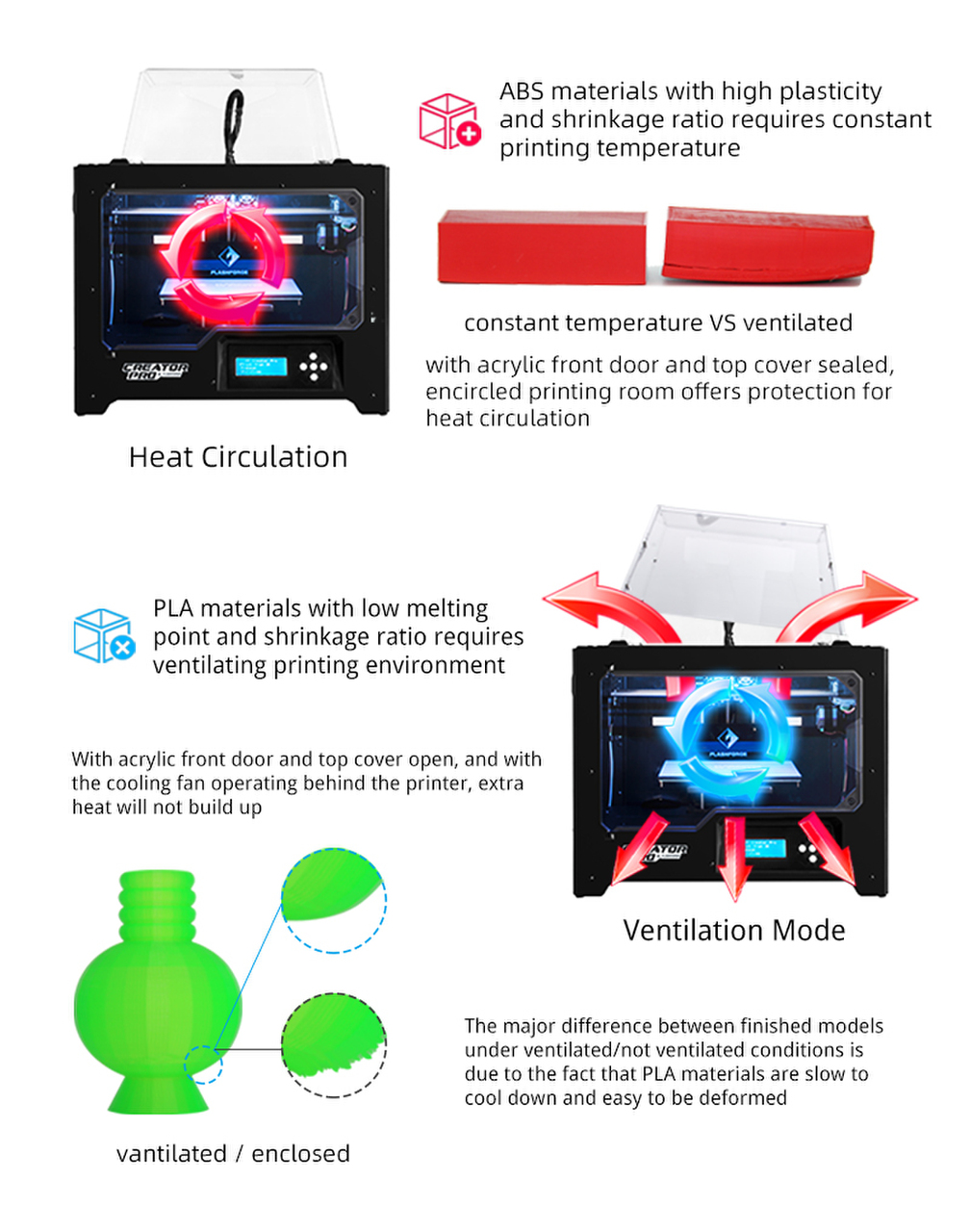 High compatibility of filaments and slicing software
Creator Pro 2 is now compatible with mainstream 1.75mm filaments and slicing software on the market. Supporting PLA/Pearl PLA/ABS/ABS Pro/PVA/HIPS and more.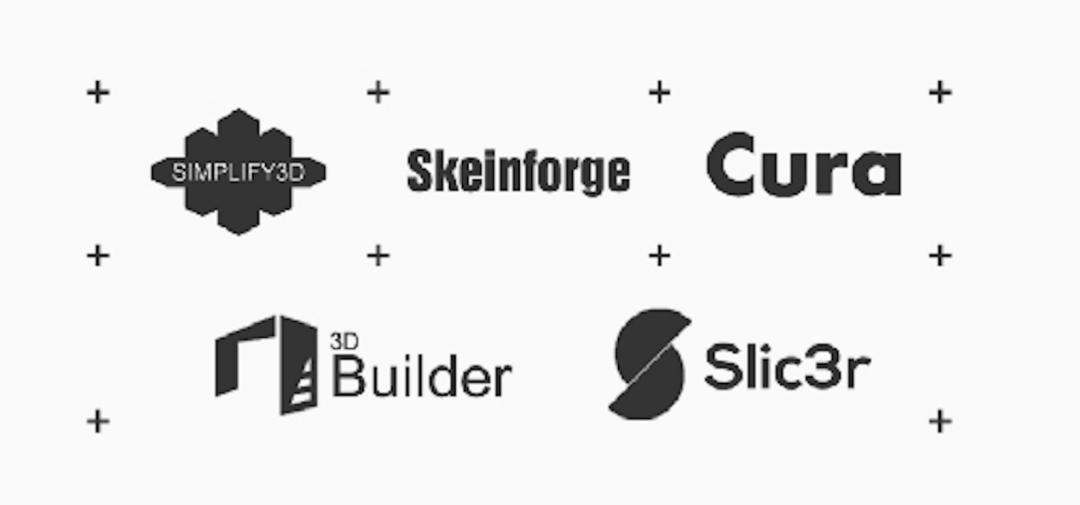 For more information, please click https://www.flashforgeshop.com/product/10084