Every year of the Easter festival Flashforge will be touched by the creative craft made by our users. Rabbits and eggs are fully explored for each unique project. The exploration in expanding imagination and curiosity.
Making different tools and decorations is now a trend among 3D printing users. They really do it from the transfer of imagination to reality. Have a blueprint in the brain, apply it to the computer, and invent by 3D printer. Everyone is a life artist, that draws daily in graceful and with enthusiasm.
As in the years before, Flashforge received a lot of surprises this time. Here is going to present some amazing works in the 2022 Easter activity:

@ Jean Paul Borg
So my mom got addicted to 3D Printing ... And this is what she wants me to print for her and her friends
They are basically Toilet Paper Holders
Sheep ,lots and lots of sheep
Also going out as gifts for the easter!
Made on the Adventurer 4 with FlashForge Black Pla
not flashforge toiletpaper roll

@ Matty Kit
New cat toy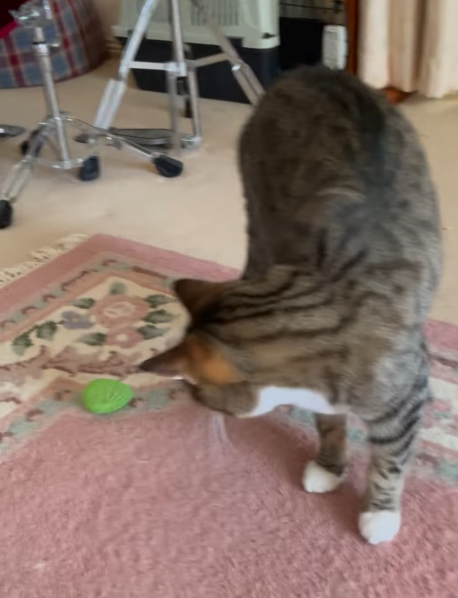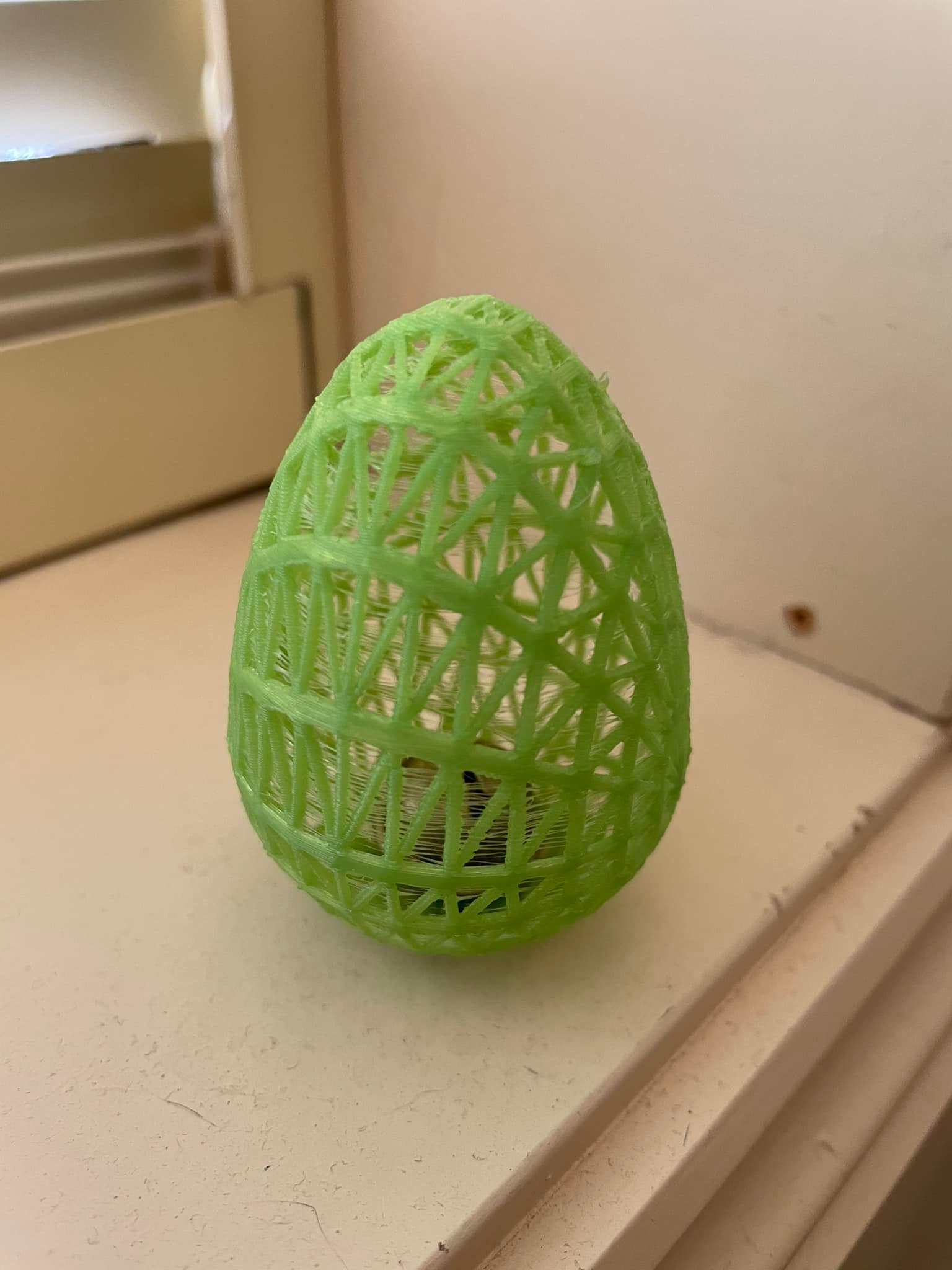 @ Michelle Hodges
Something for my adult son for Easter
Printed with FlashForge Rainbow PLA on the Adventurer 3 Pro 210/50.


@ Ant Ho
#FFEaster ma contribution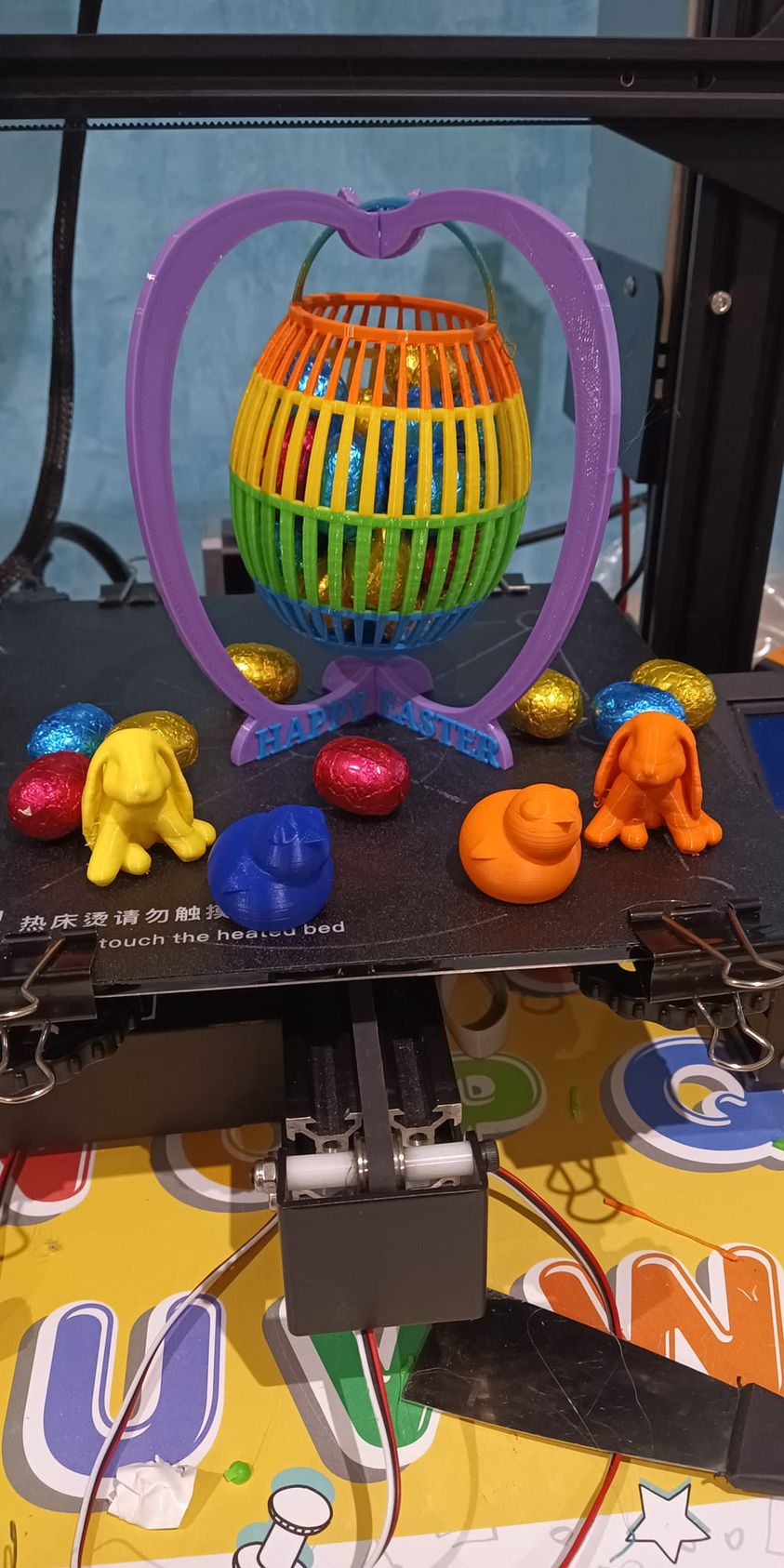 @ Dave Komaromi
Bit of a different take on the #FFEaster Competition, my boy requested a puppet character from a game called five nights at Freddy's.
This is Bonbon. He is the largest size print I have done, taking around a total of 4 days of printing time.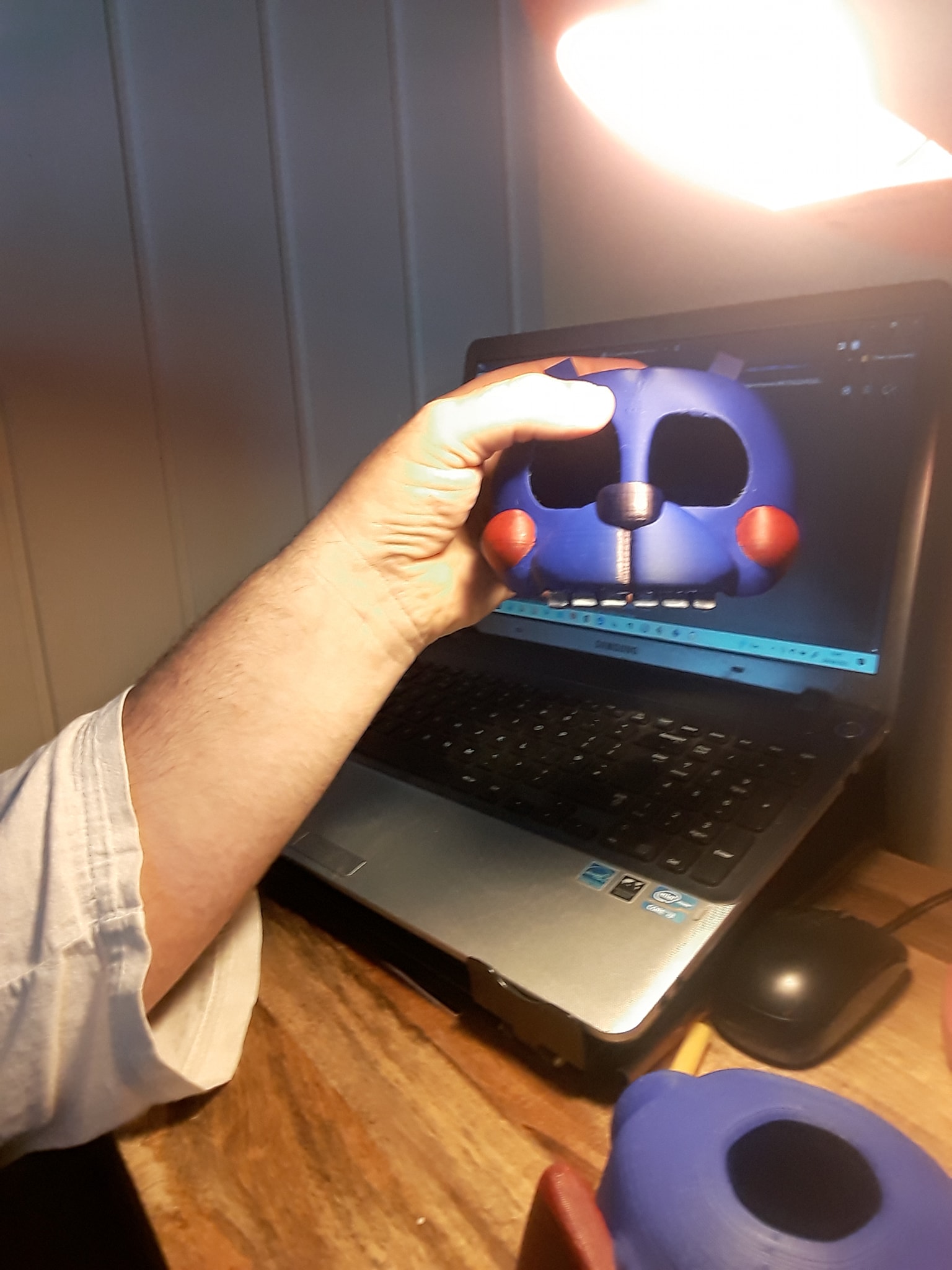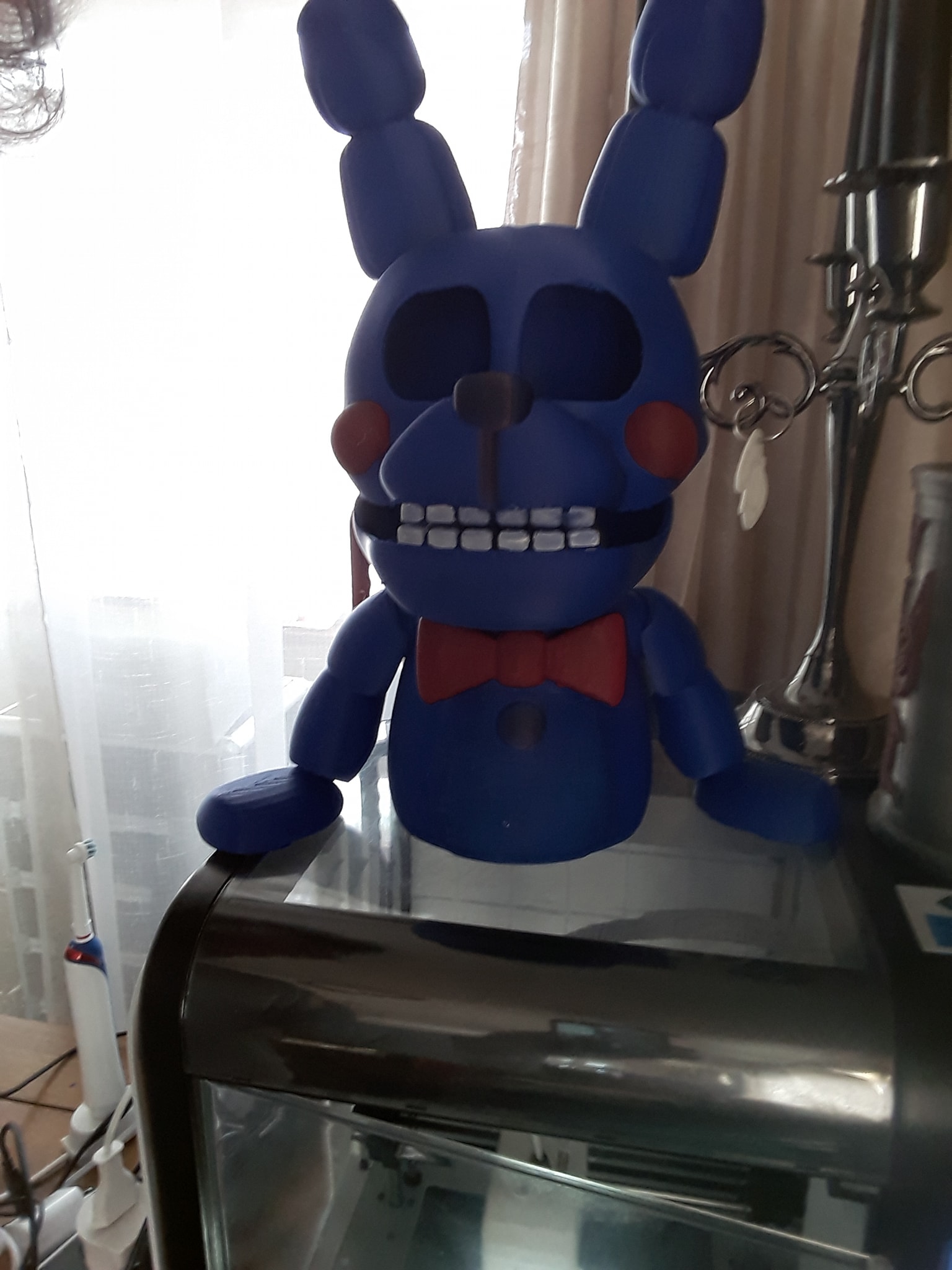 @ Omer Polak
Easter bunny, inspired by the Bauhaus movement #FFEaster . Printed with Guider IIS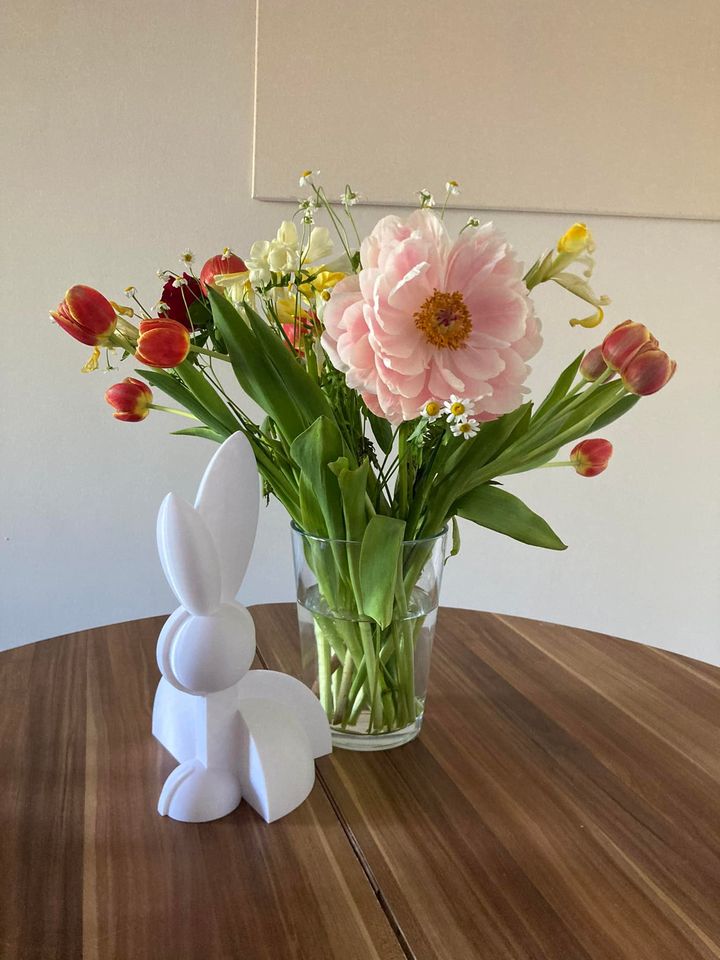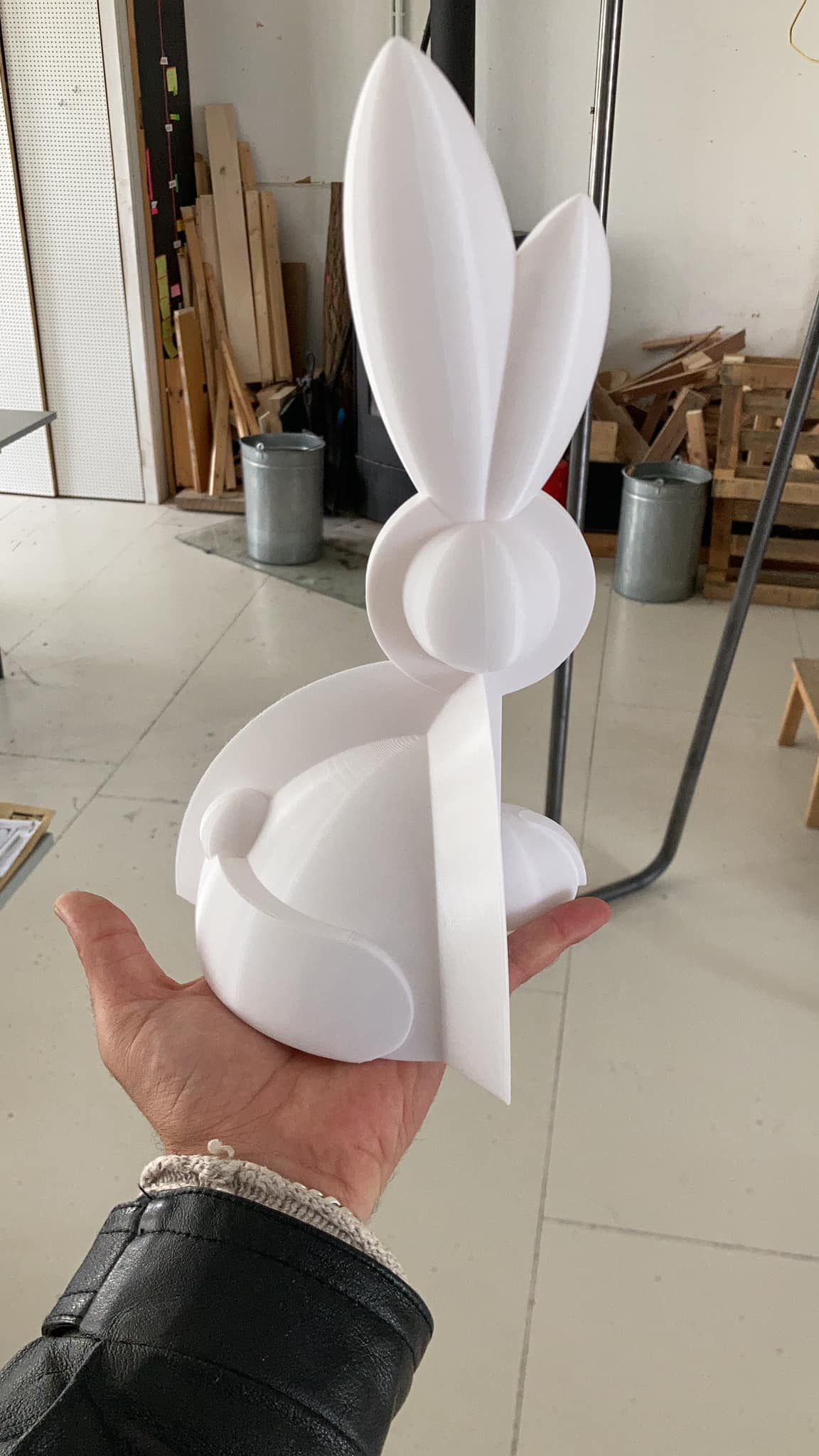 @ Nick Nack
3D Printed Easter Egg Time 2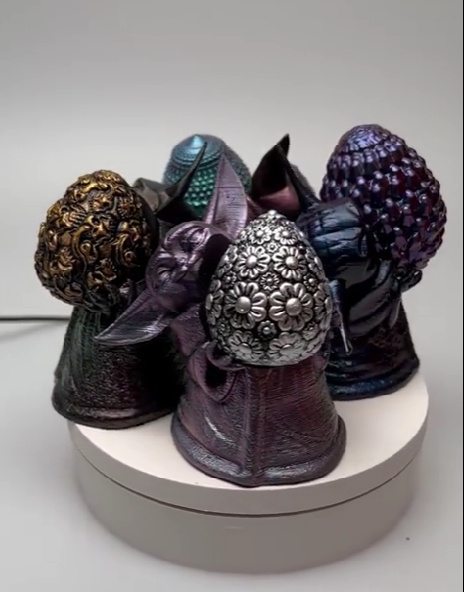 @ Dave Komaromi
Seeing as I made my boy a scary horror bunny puppet, I had to do a cute one for my nearly 4 year old girl. She adores it, and so glad it finished in time.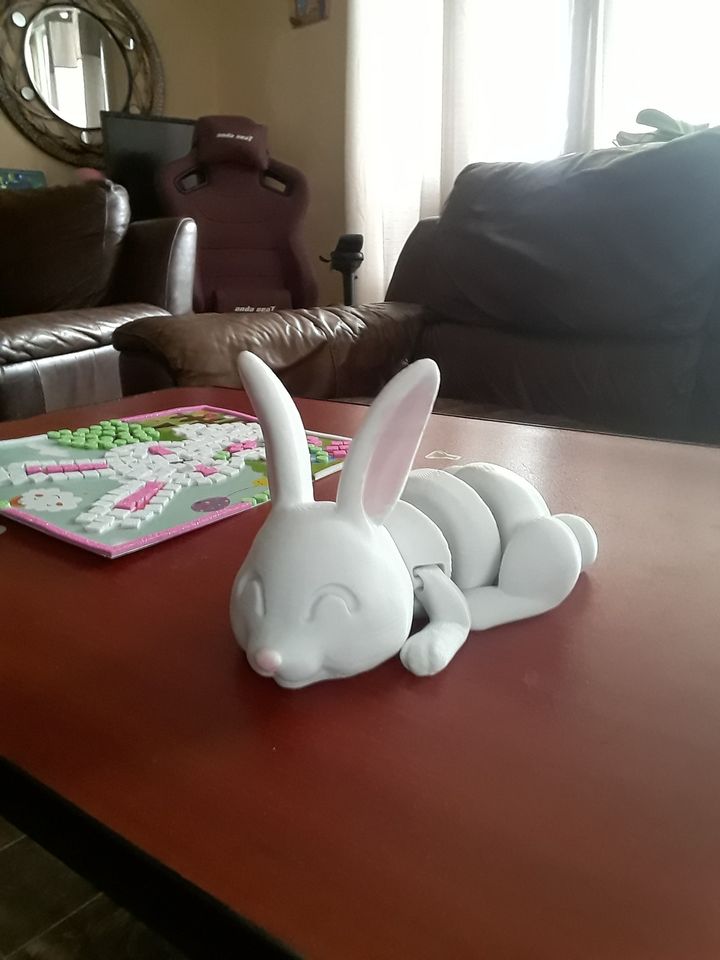 @ Alain Magis
bonjour voici une lampe modélisée et imprimée la semaine passée
(hello here is a lamp modeled and printed last week)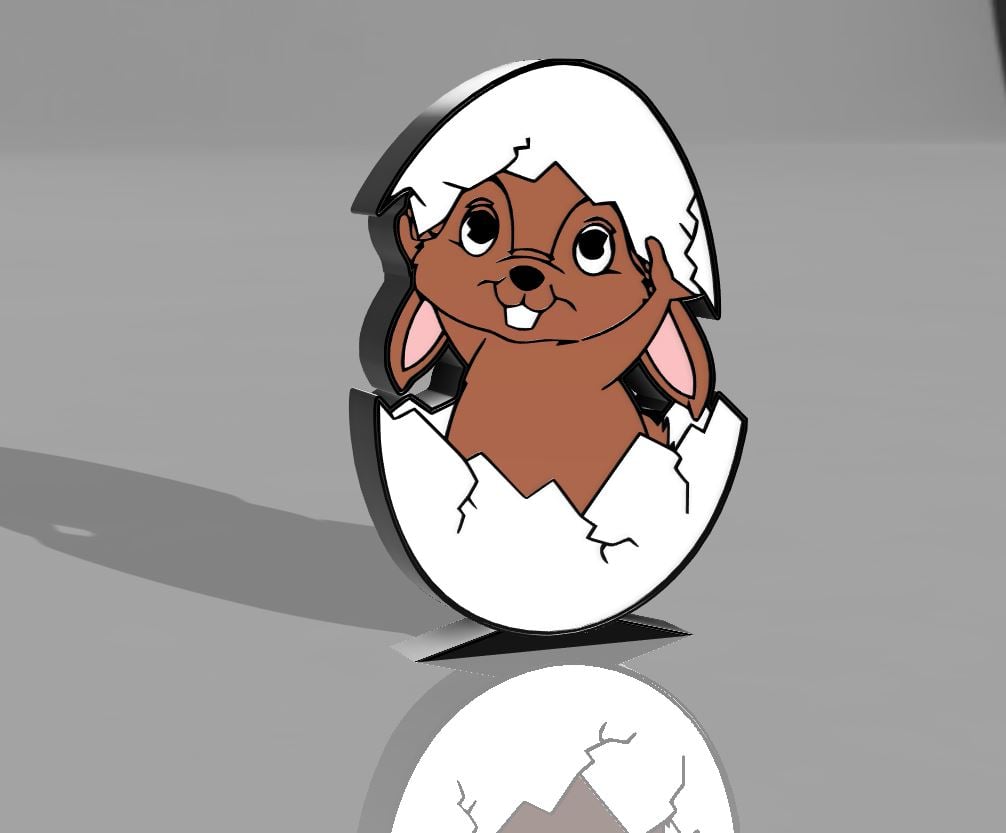 @ Mandy Rayner
Easter eggs for my grandsons xx this also includes a 3d printed dragon xx
Chocolate for my eldest grandson and jelly sweets for my lactose intolerant grandson xx I think they are going to love these xx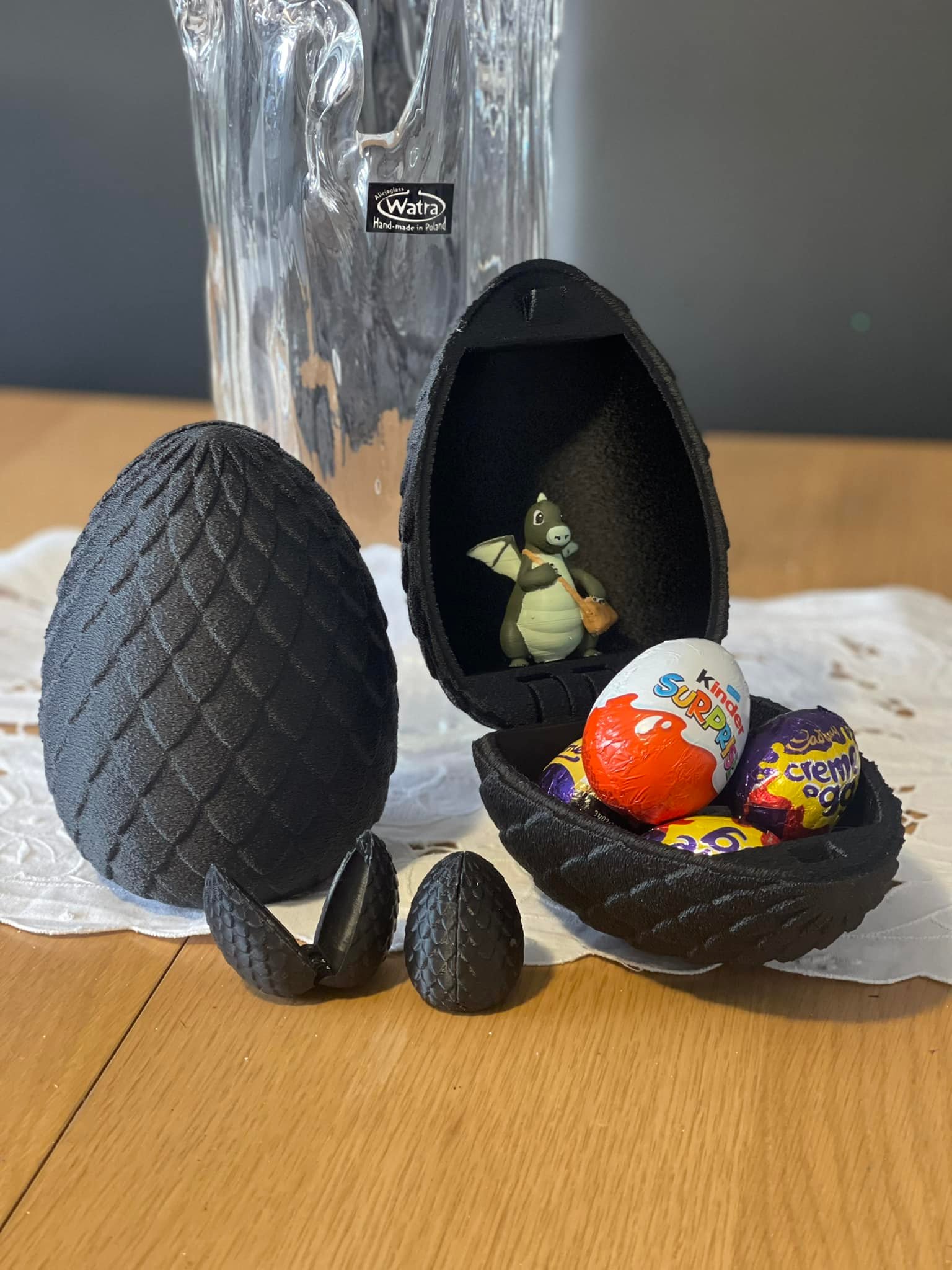 @ Jonathan Feldtrauer
Voilà ma participation au concours un œuf de l'égypte antique
(this is an ancient Egypt egg for this contest)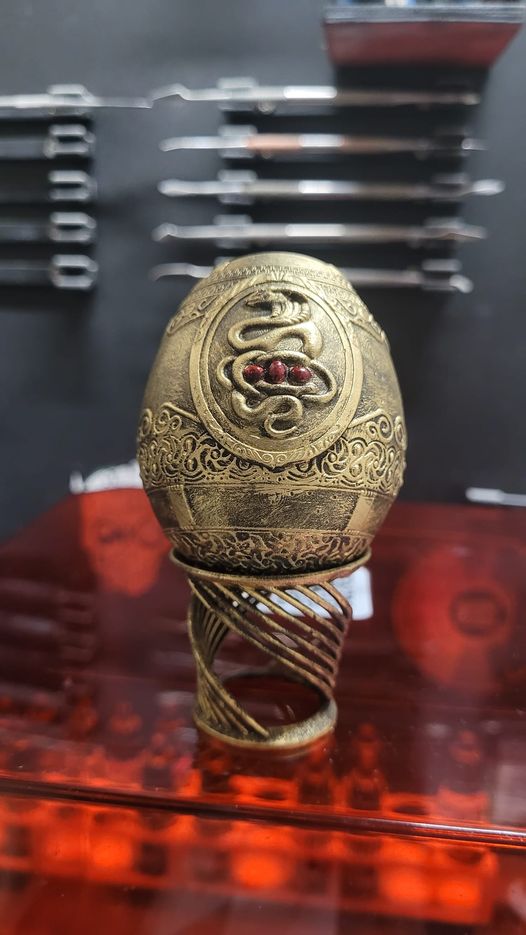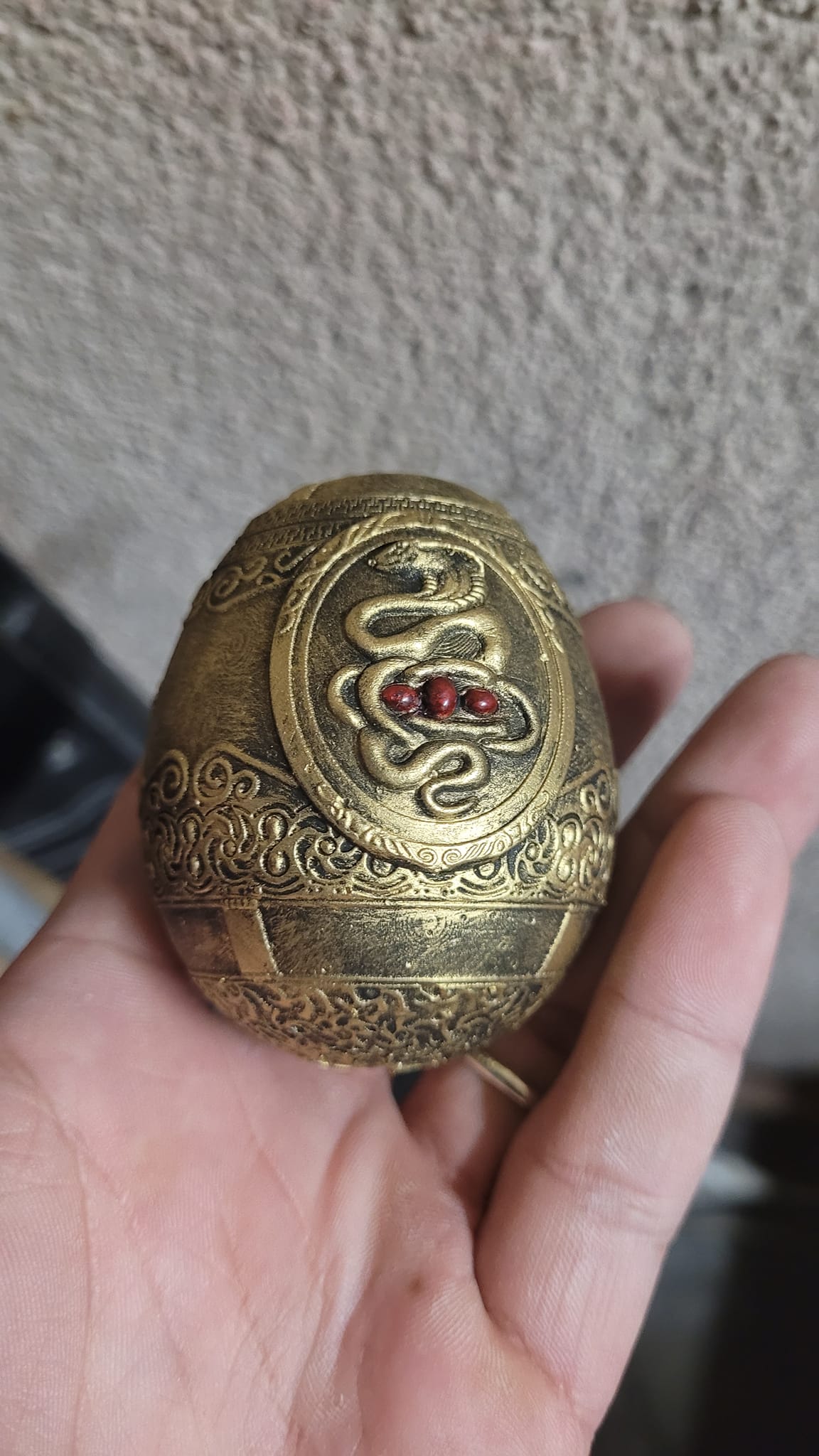 @ Easter is around the corner,
Say hello to Sir Rabbit-egg-alot
Printed on the adventurer4, it took 17h 30min with 0.3mm layer height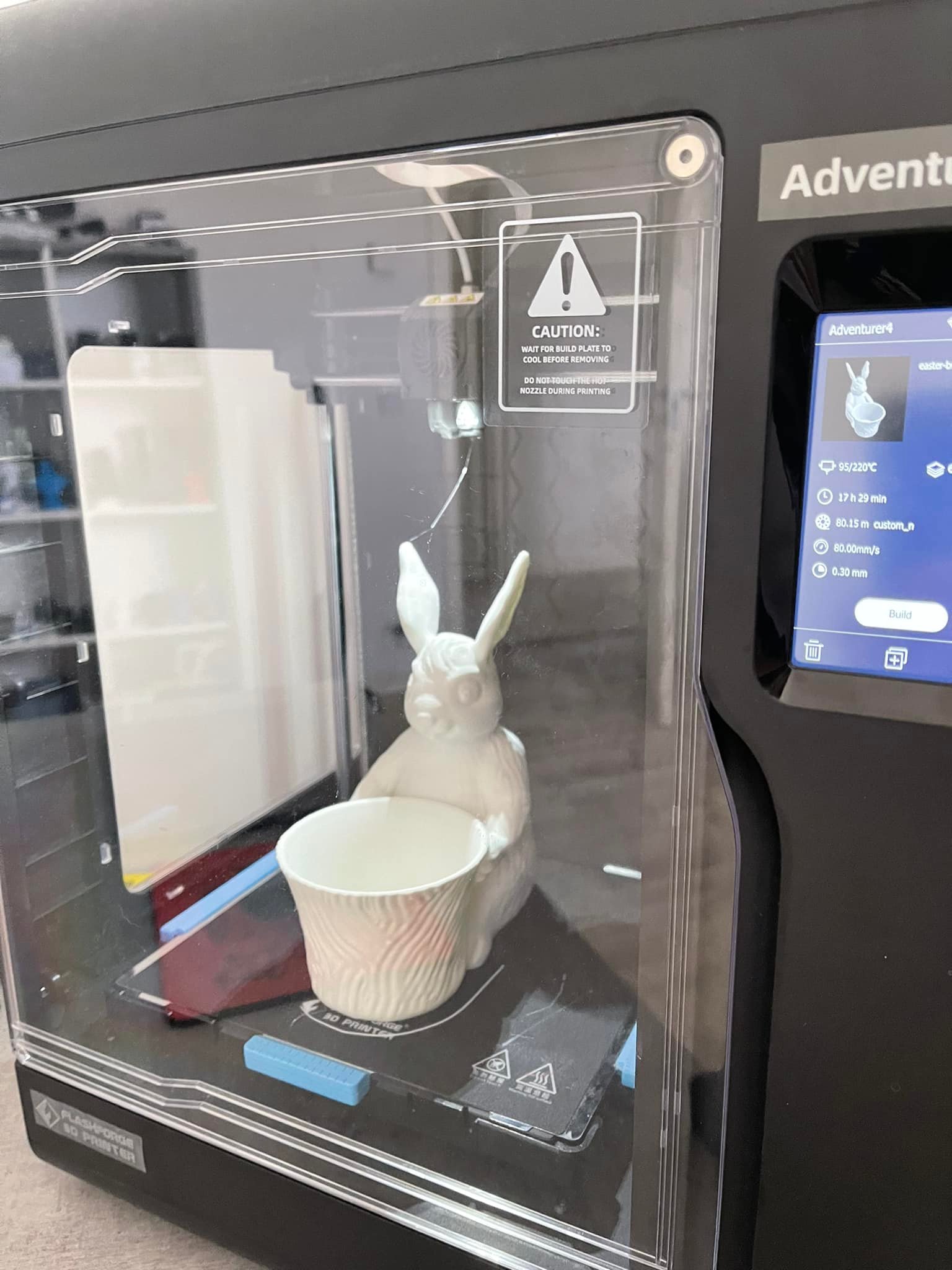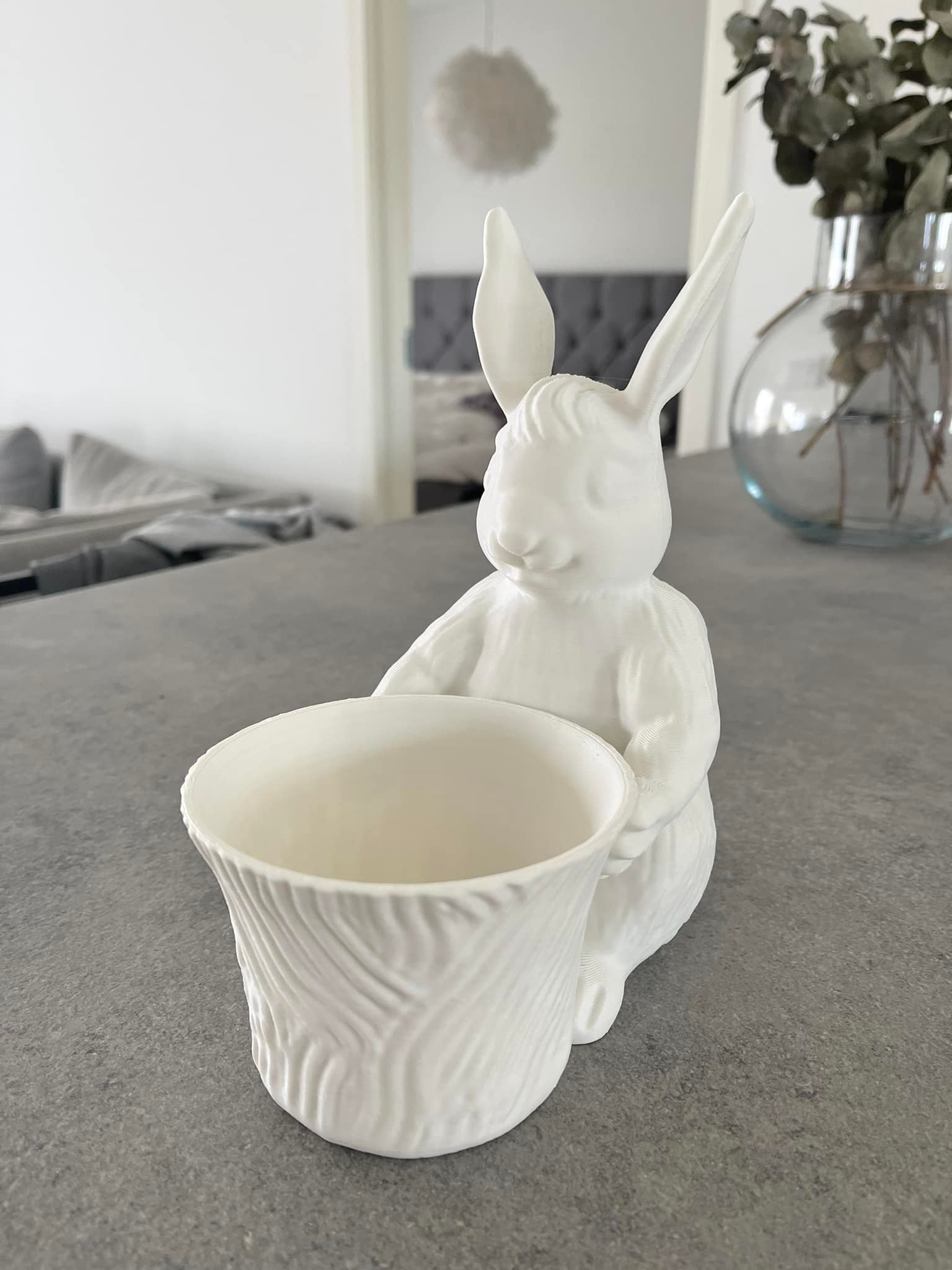 @ Stephanie Wodwaski
Spring gnome village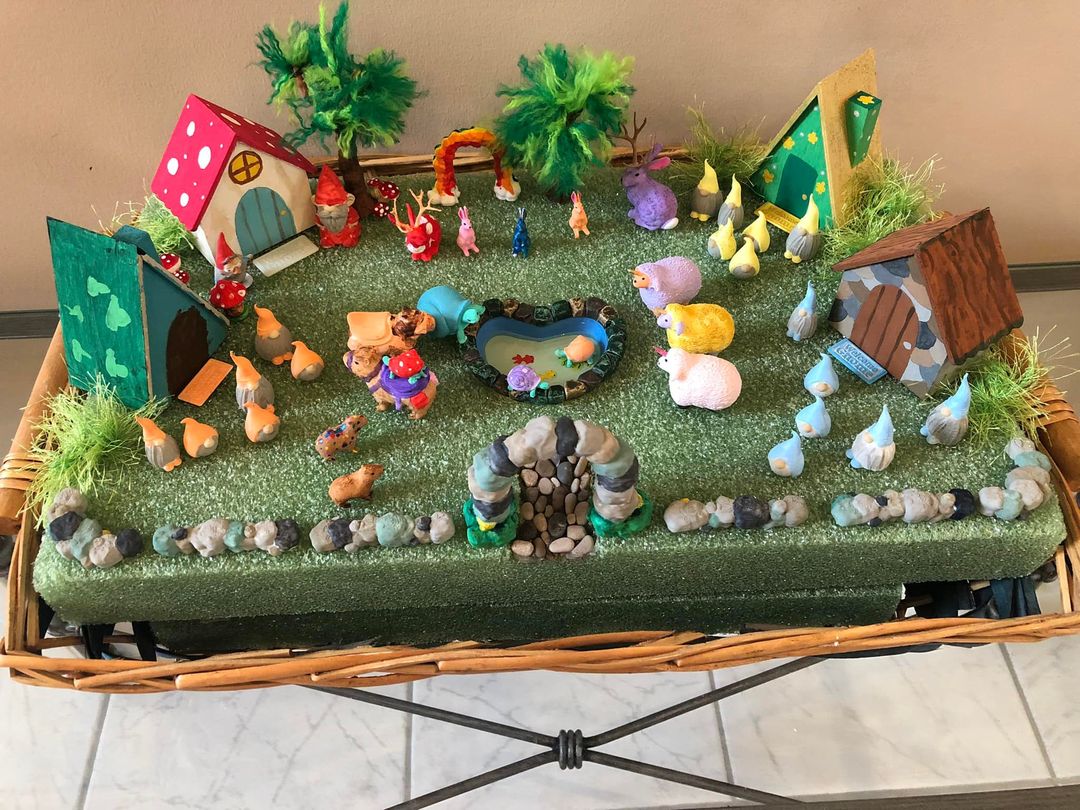 @ Gilberto Morales
if you think the same leave your like
Without lasting to celebrate Easter, the best filaments are #flashforge, but especially the PLA Dream with their incredible colors.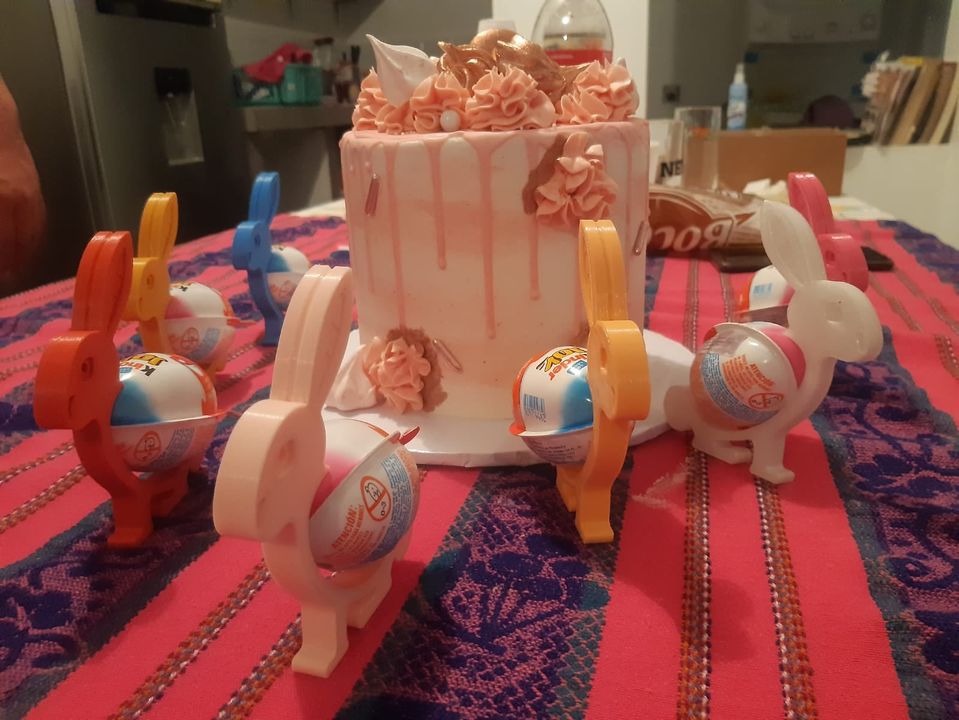 surprise eggs made with PLA Dream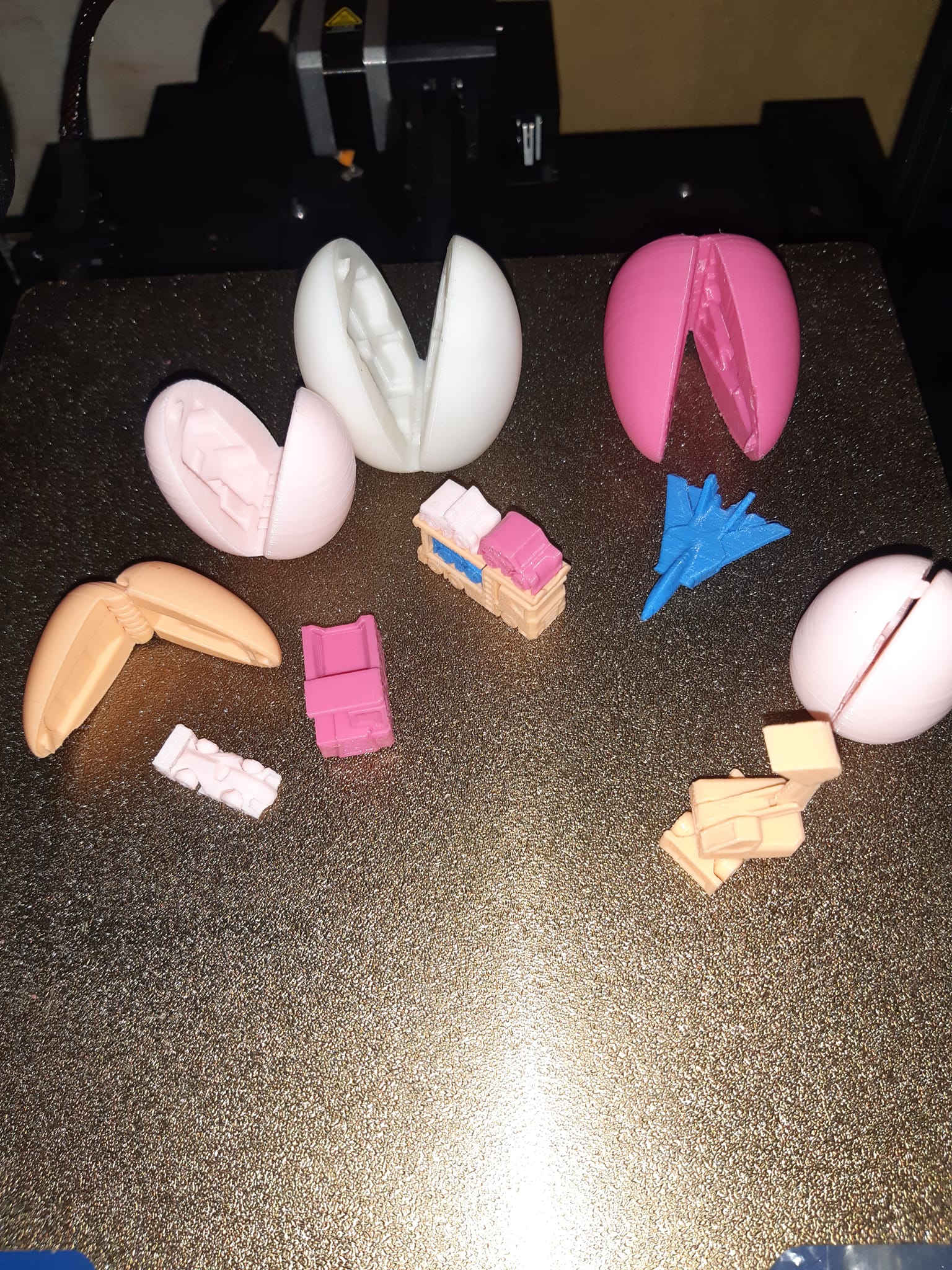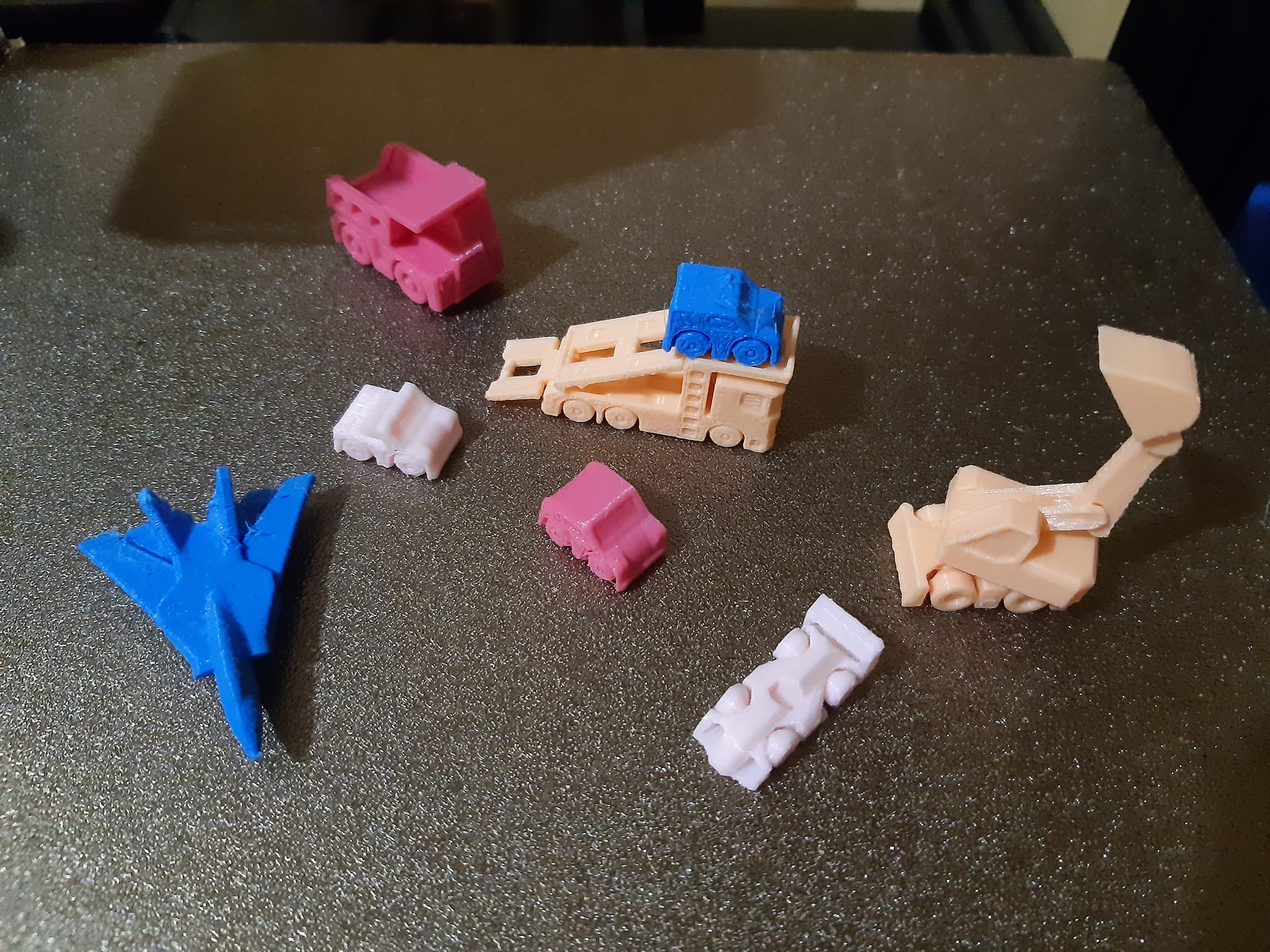 @ Jan Janezic
My Easter project...
Printed with Creator Pro 2 and FlashForge PLA White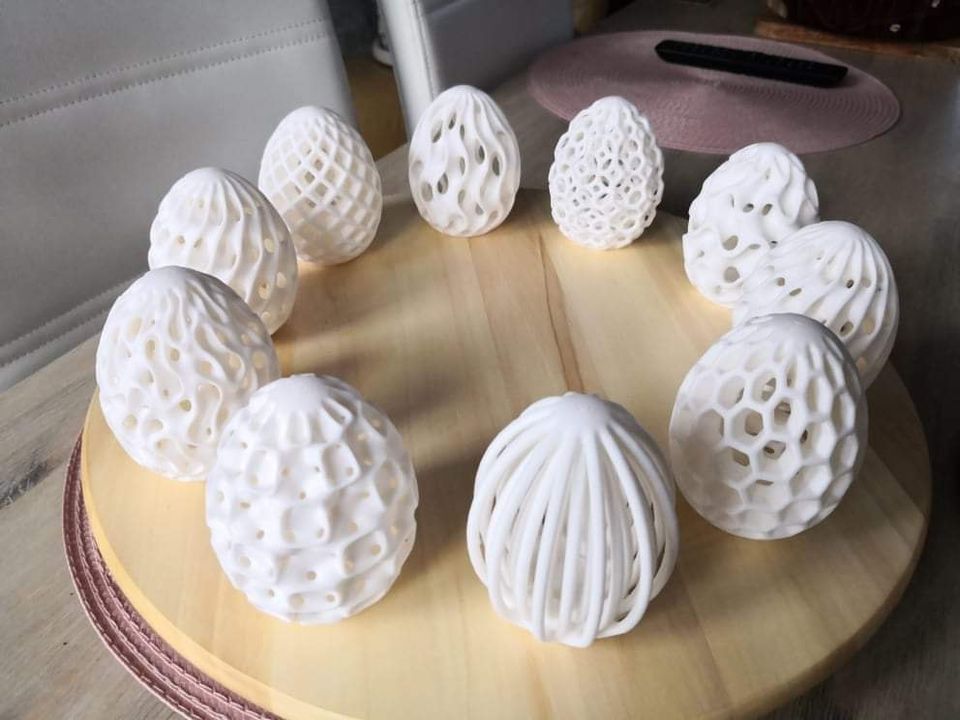 @@James Lano
Hello everyone, Happy Easter! I made these magnetic eggs, theyre super easy to print, and can easily be done with a single head printer. They are for your car, your house door, a fridge, or wherever theres some metal they can stick to! 😉
Designed these with FreeCAD.
Printed on a Creator Pro.
Used various colors of sunluu PLA.
You will need some round 1.26 inch x 0.08 inch neodymium magnets for the back and the 3m double side tape that comes with the magnets.
The eggs are 6 inch tall by 4.5 inch wide, so they should fit on any machines build plate with room to spare.
I will post them on thingiverse if anyone wants the stl. Just let me know in the comments and I will take the time and do that.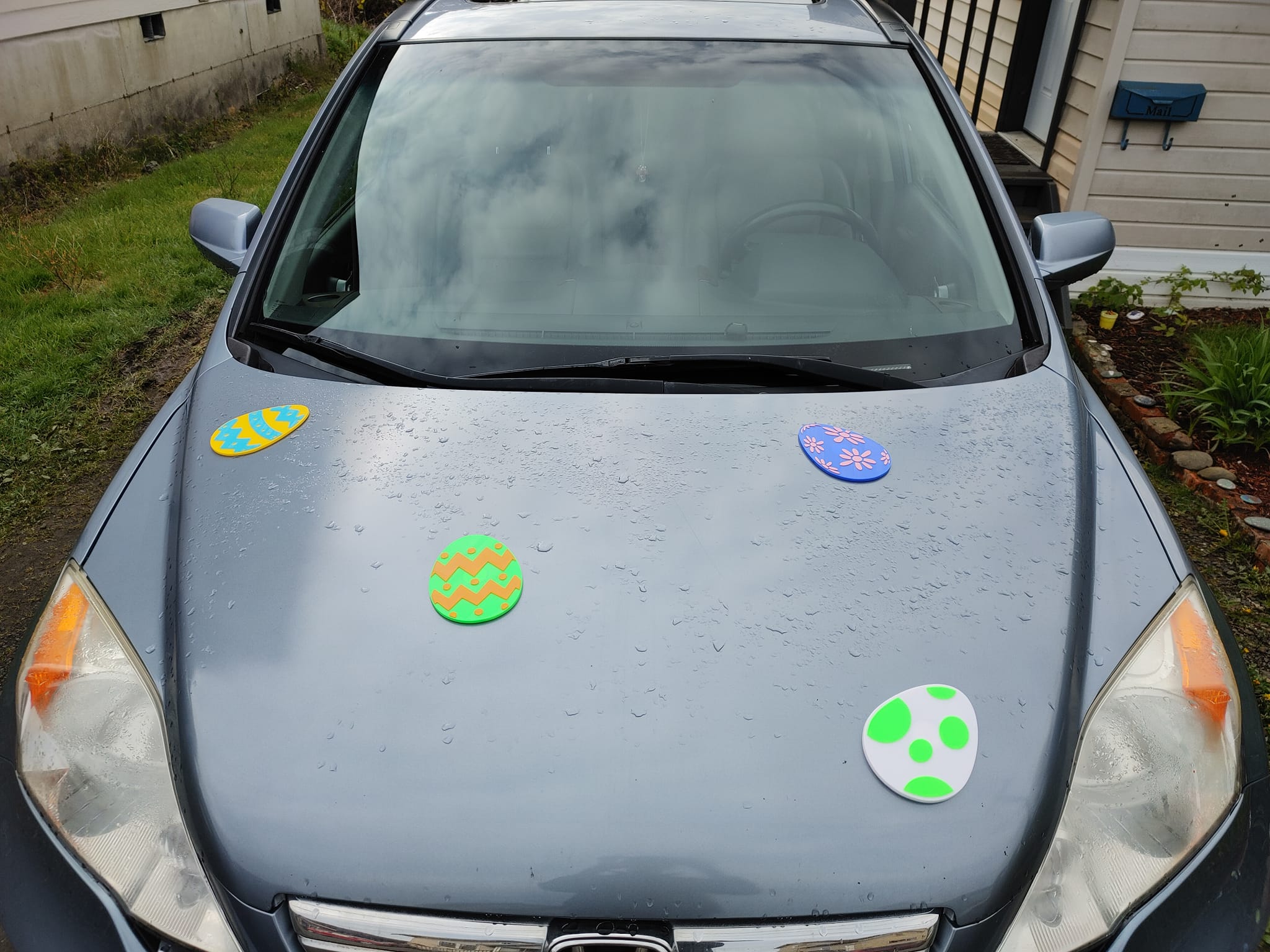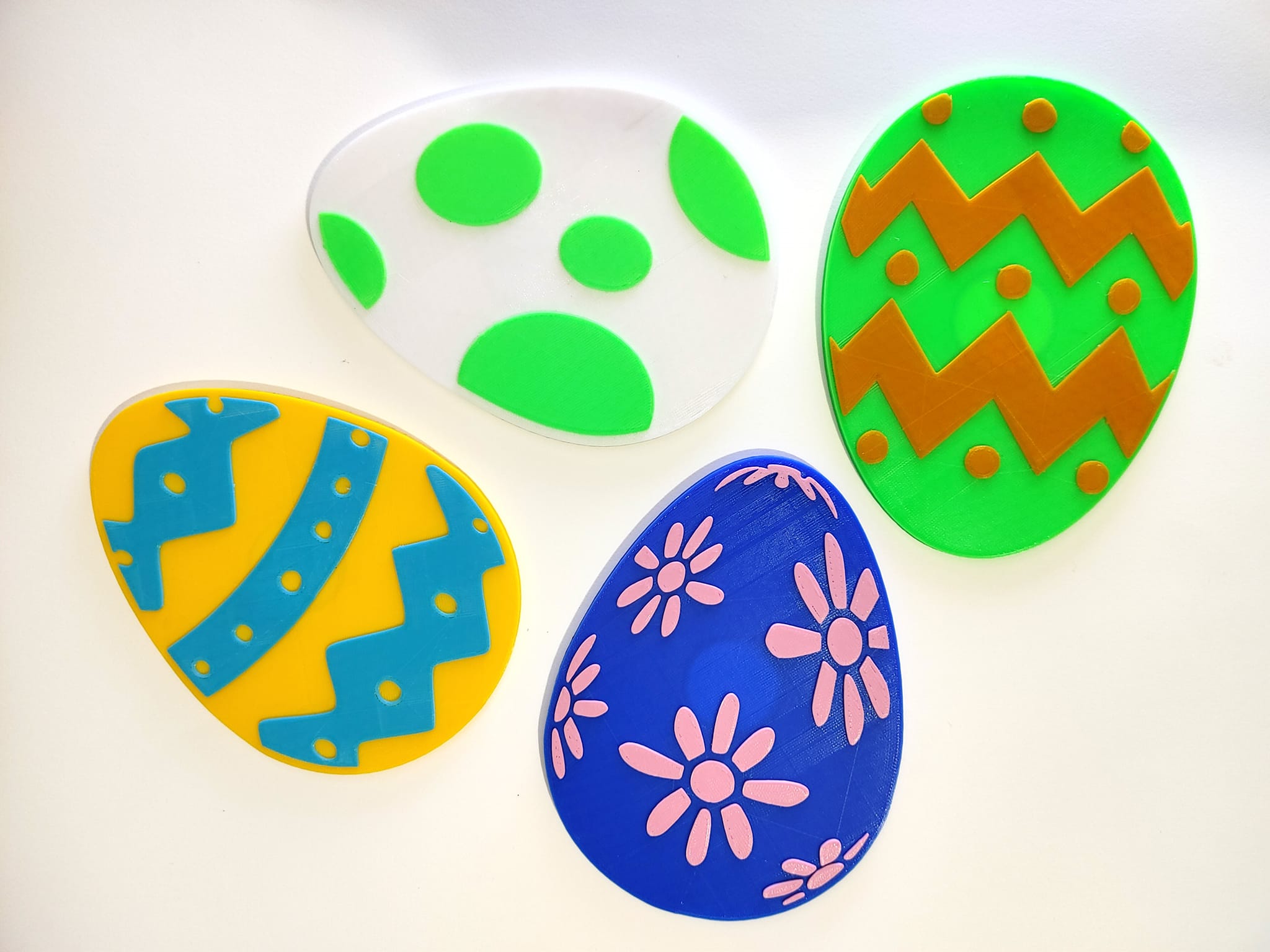 @ Crisangel Createur
pour Pâques.
(for easter)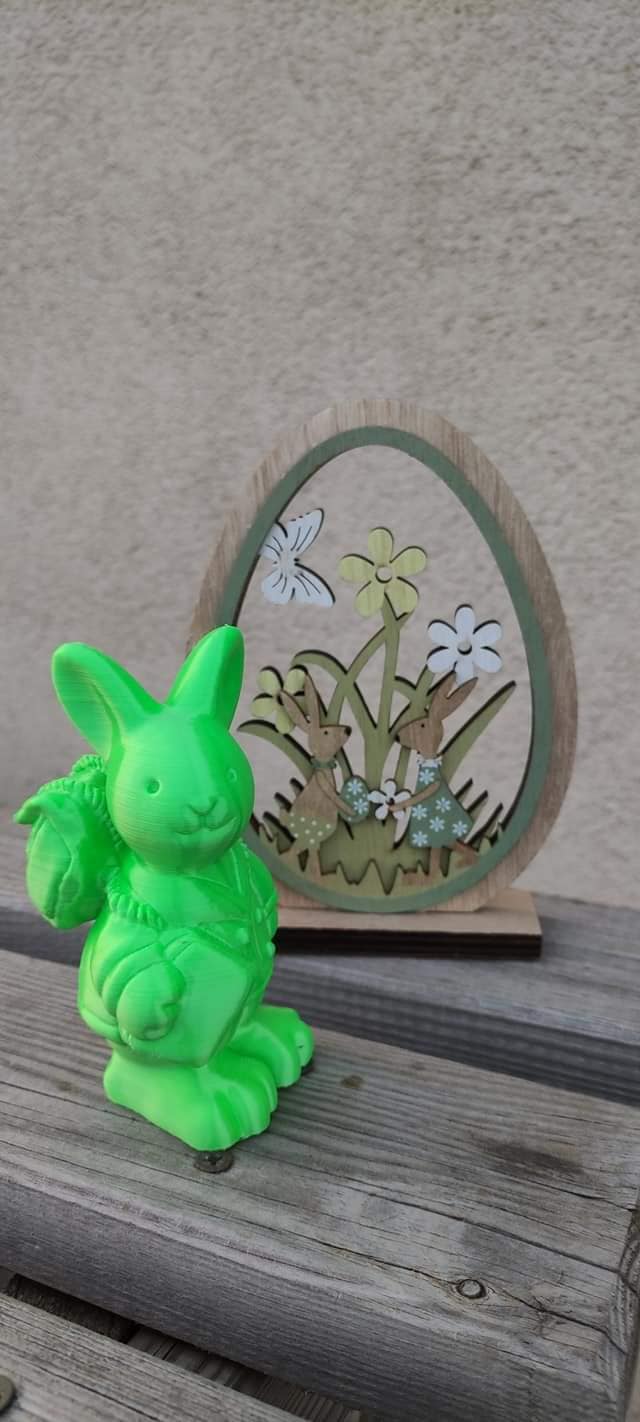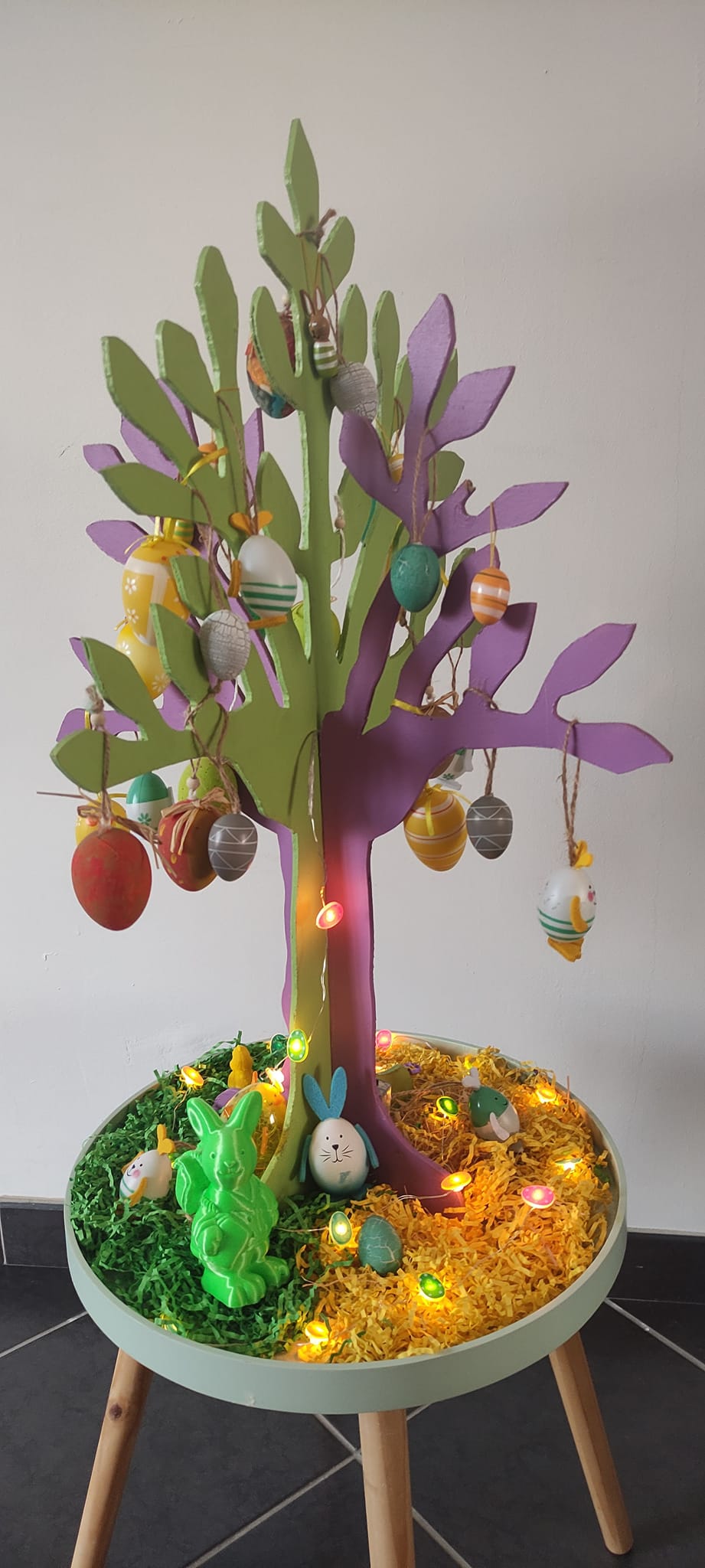 @ Katarina Frost Nielsen
Happy Easter to everybody!
Here are (some of) my Easter prints.
Easter eggs with spirals, ornament and other patterns, holders for eggs, candlelight holder in broken egg shape. Which one do you like best? I like the red one, it came out quite nice.
I have enough to share with family, too
I designed everything except bunny, let me know if you would like stl. Printed on Flashforge Creator Pro 2
I could use some filament , as I am running out of, so I will be happy for all your likes - thank you!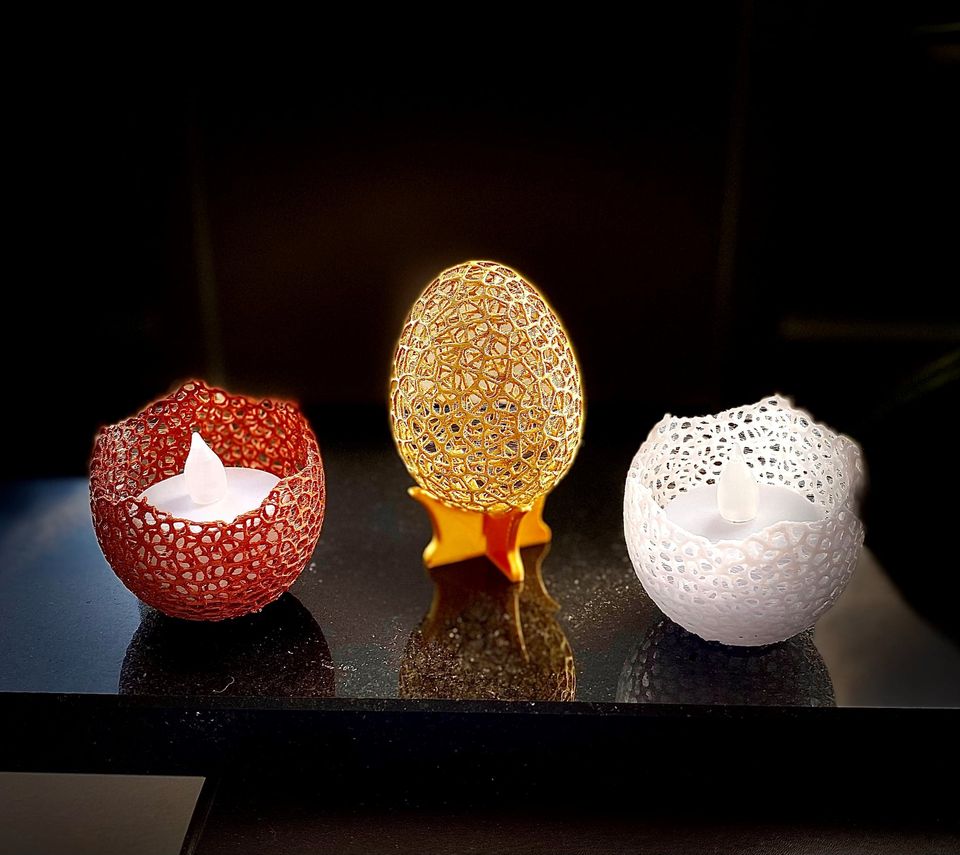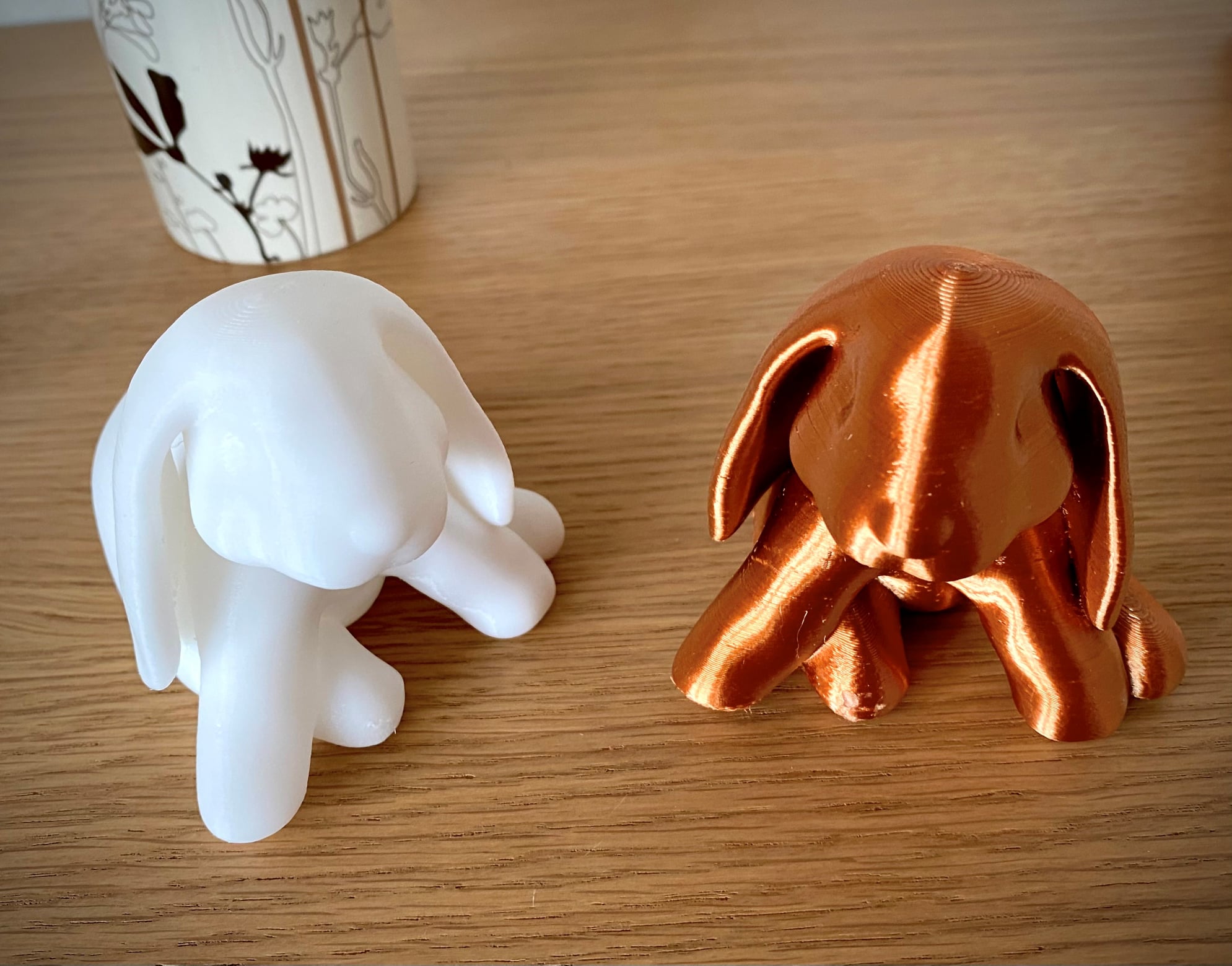 @ Robert Rundle
Printed these for an Easter Egg treasure hunt at my daughters school. Had to print the letters seperately and glue them on. Kids absolutely loved it and it beat paper pictures.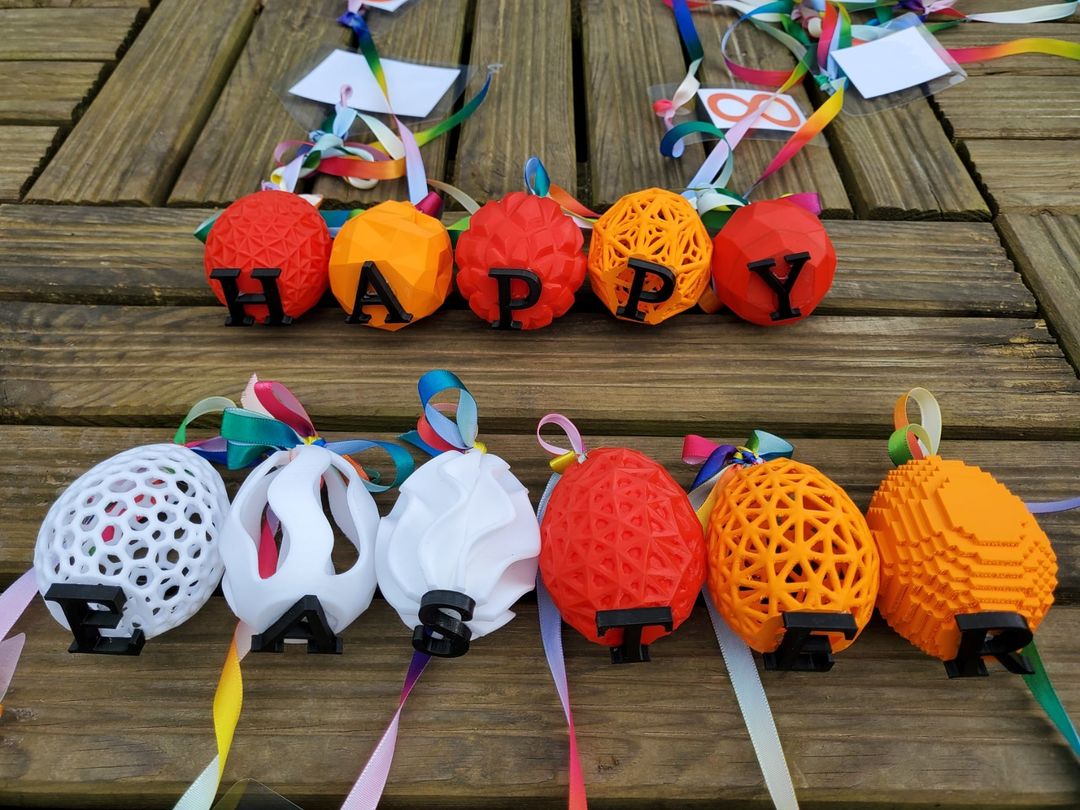 @ Amber Drubbel
Happy Easter!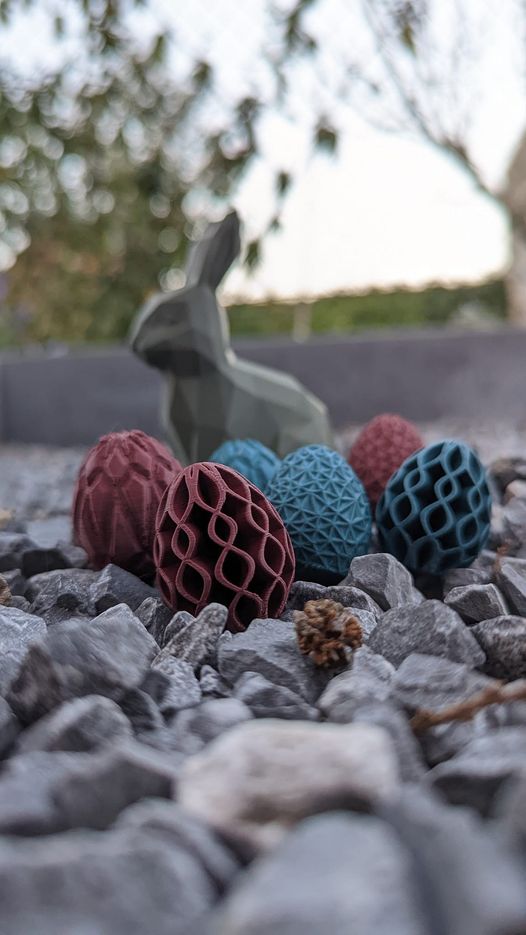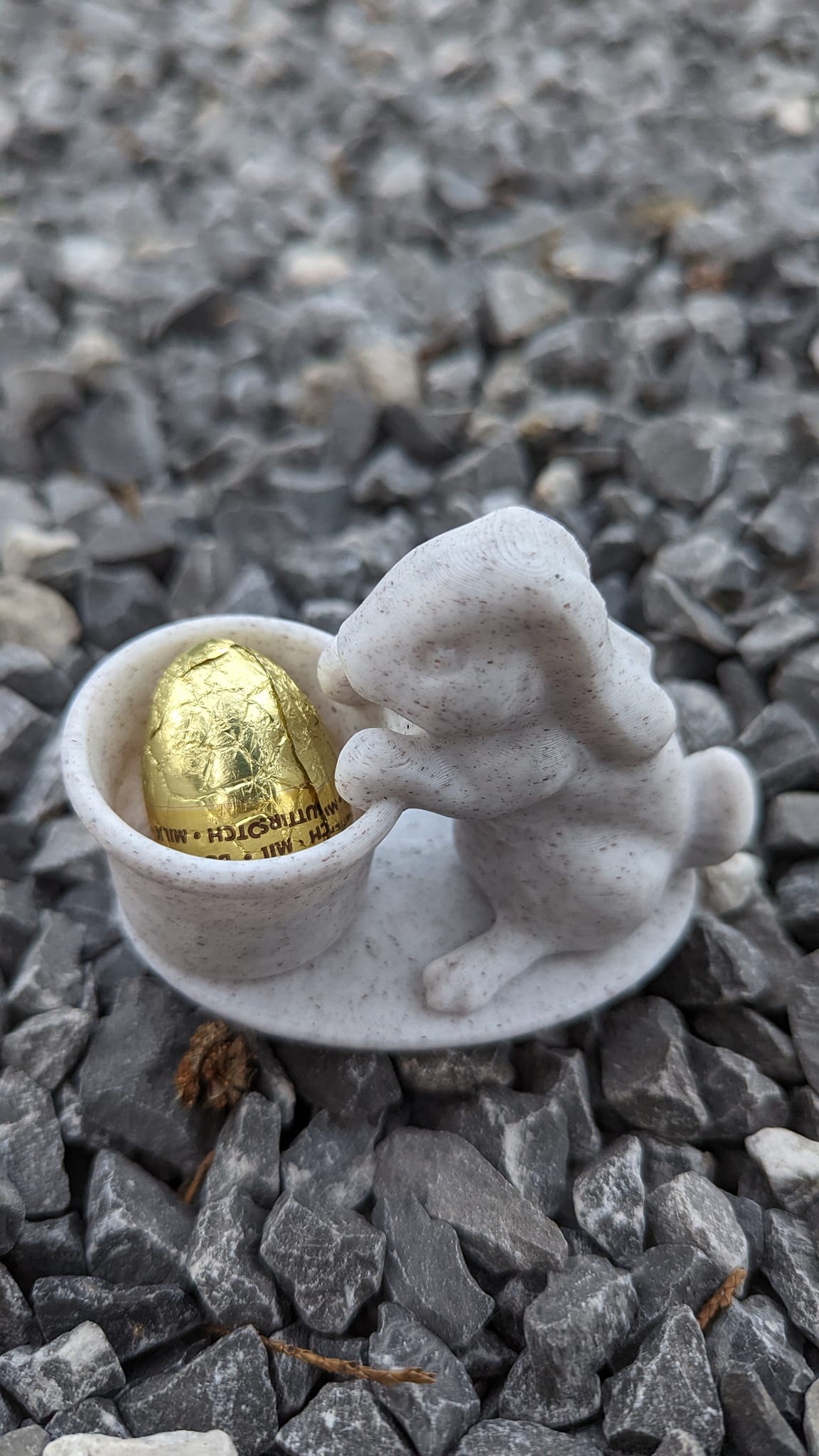 @ Julien Mairy
well hello to all, here for Easter, new inseparable friends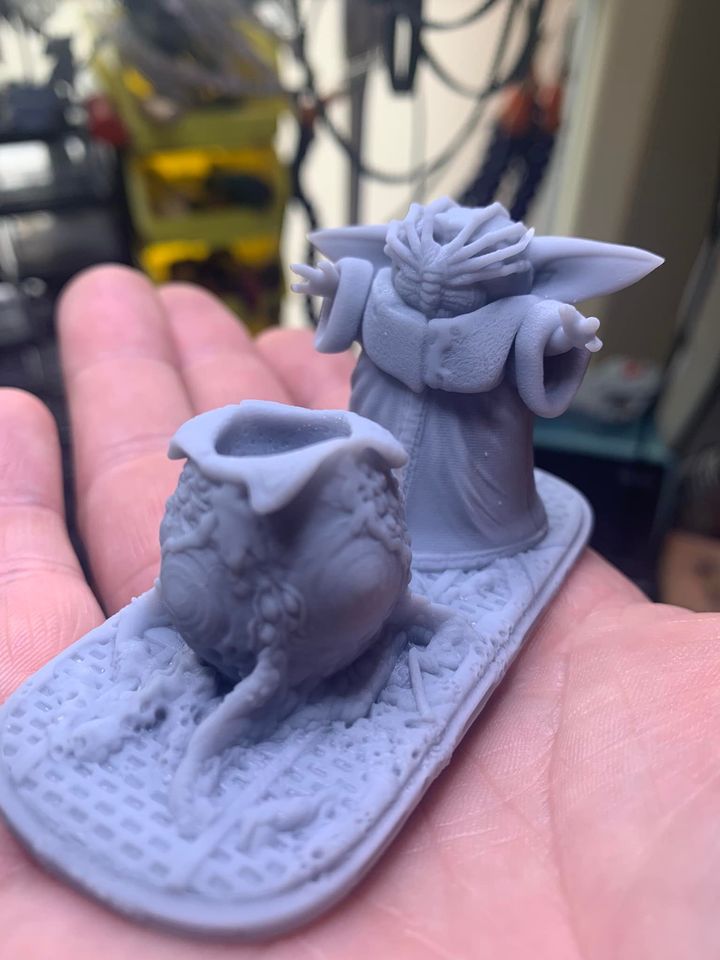 Meanwhile, we find we have a group of close-connection users, who take part in every activity and finally gain the first prize. Flashforge holds these activities is not only for promoting the 3D printing, but we are also aimed to build a closed, friendly, and vibrant community with the same passion of 3D printing. Join Flashforge Official User Group for the 3D printing problem shooting and more fun.
By the way, our May activity is already come: The Proud Printing Family. Print the models with your family members and share it to the whole community. The final prize is Adventurer 4. Are you ready for your next 3D printer? Click here for more contest detail👉https://www.facebook.com/groups/913241999042183/permalink/1694963804203328/