Summer has already come, filled the fridge with coke and ice cube, turn on the conditioner and start your console game
As Robert Walser said in Summer,

In summer we eat green beans, peaches, cherries, and melons. In every sense nice and long the days form a sound.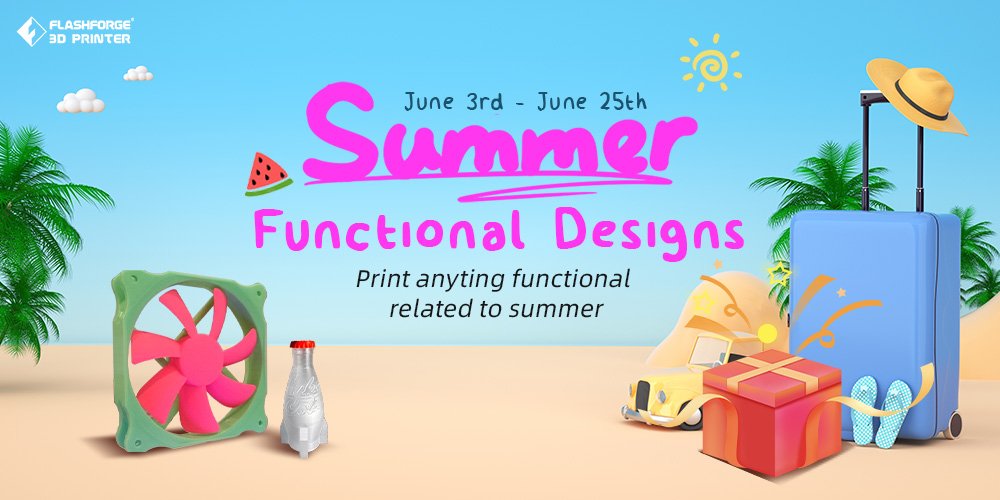 It is a new season we welcomed with the buzzing of 3D printers. Made something to start the new 32℃ beginning. Toy fan, Sunglasses holder, and anything you think about the summer
We picked several participants' projects to show their stories with you. Enjoy the cooling vibe now!
@Danny Mayer
Dear Sir or Madam,
after countless prototypes, the time has finally come today. In cooperation with my little daughter 😘 who was responsible for the product presentation, today I can introduce 😁 you to the latest Flashforge Adventurer 4 summer upgrade for hot days, hot nights and hot prints
And here it is the Flashforge AD4 Dual Gear full metal extruder. This has a reinforced stepper motor (0.46Nm) instead of (0.26Nm) as well as two driven conveyor wheels and a longer drive rod. As a result, more than sufficient force is available for filament conveying in every position. The spring force of the extruder can be individually adjusted so that the filament is always strongly grasped. Loss of steps and knocking are a thing of the past!
We were also able to realize an active (USB fan) and passive (cooling fins) cooling against extreme summer heat as well as a filter to clean dusty filament.
In addition, we have created the possibility of feeding the plastic internally and externally to the printer through the newly developed filament double loader system. This allows a faster and better change of filament without much effort.
Thanks to all these improvements, it is also possible to replace the filament sensor and the bowden hose in a user-friendly, fast and easy way.
Stay healthy and best regards!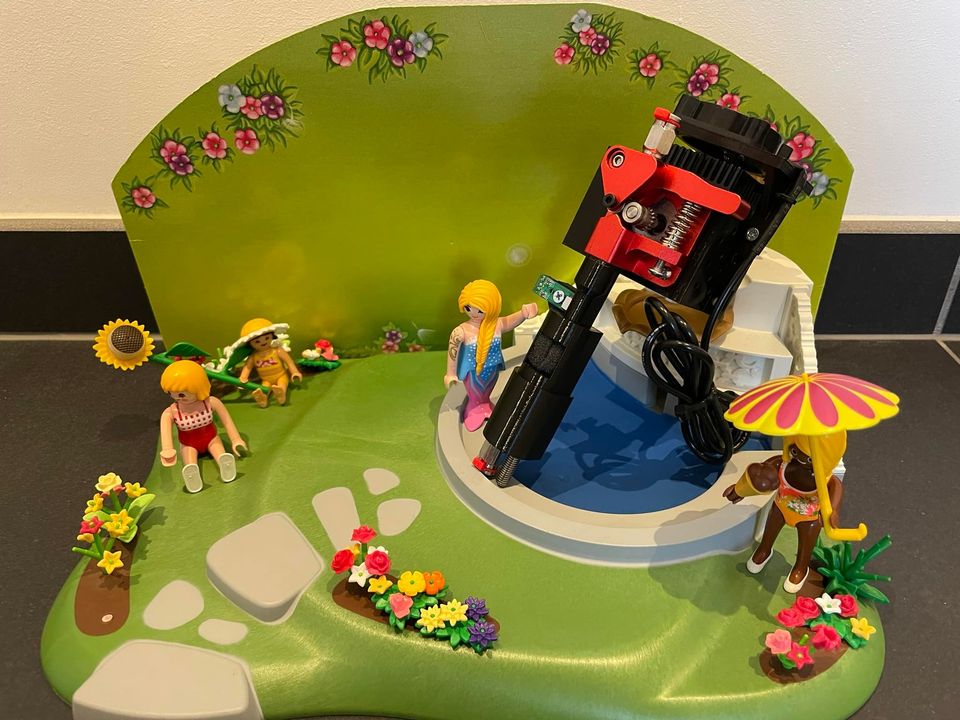 @Jenny Jones
In anticipation of the long hot summers we have here in Aus, I have printed a car cup holder converter for my husband who drives for work. Instead of travelling with a hot cup of coffee, he can now have a choc milk or iced coffee carton while on the road. And, as luck would have it, his cup holders in his car are right in front of his air con vents! (Unfortunately, due to being in iso, (I'm fine) I was unable to pop out to buy an iced coffee or choc milk for the photo.
I printed this on my Creator Pro in black ABS. The print is by cameramandan on Thingiverse.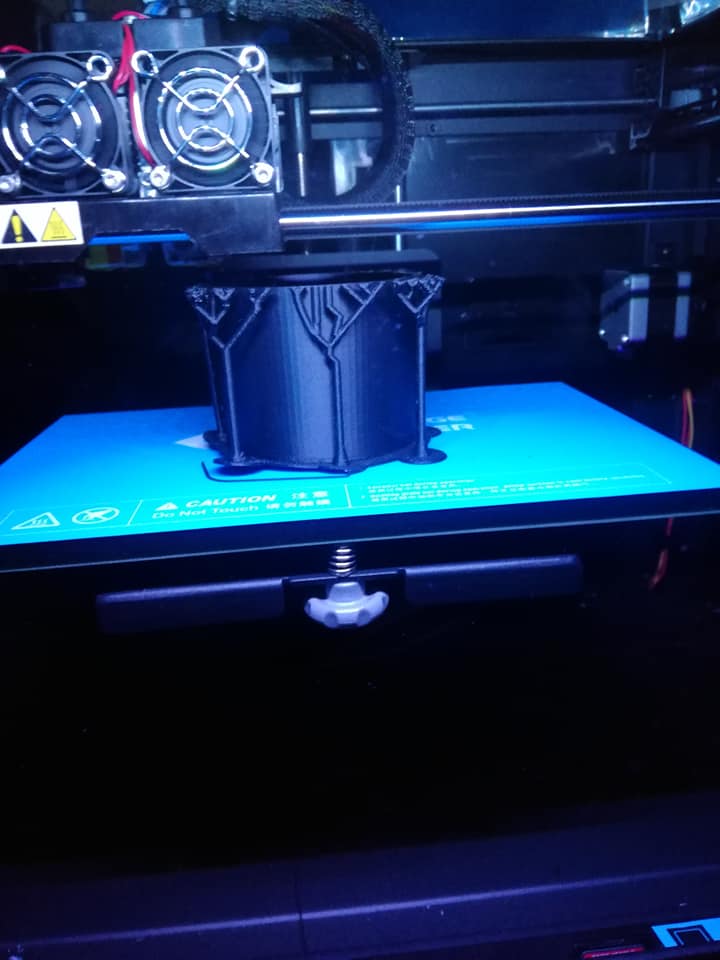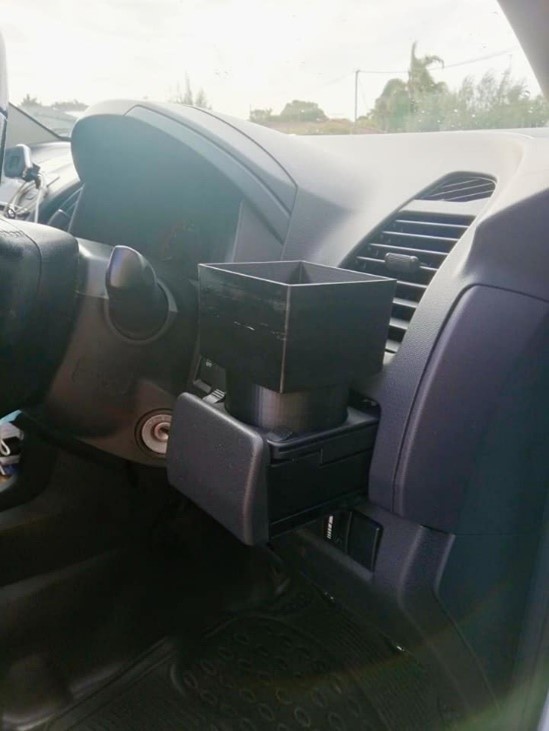 @Stephen Owusu
If you like drinking tea then this nifty gadget will make your tea drinking experience easier. It can be used to make Iced Tea which is a healthy and refreshing drink for the summer.
You can pierce multiple teabags and clip it onto the side of your mug and just fill with water and your other ingredients to make Iced Tea.
Take off the clip and tilt it down when finished to slide the tea bag into the bin.
You can also reclip to reuse the teabag(s).
It's available for purchase on my website. Ask for a link if interested.
Printer : Creator Pro 2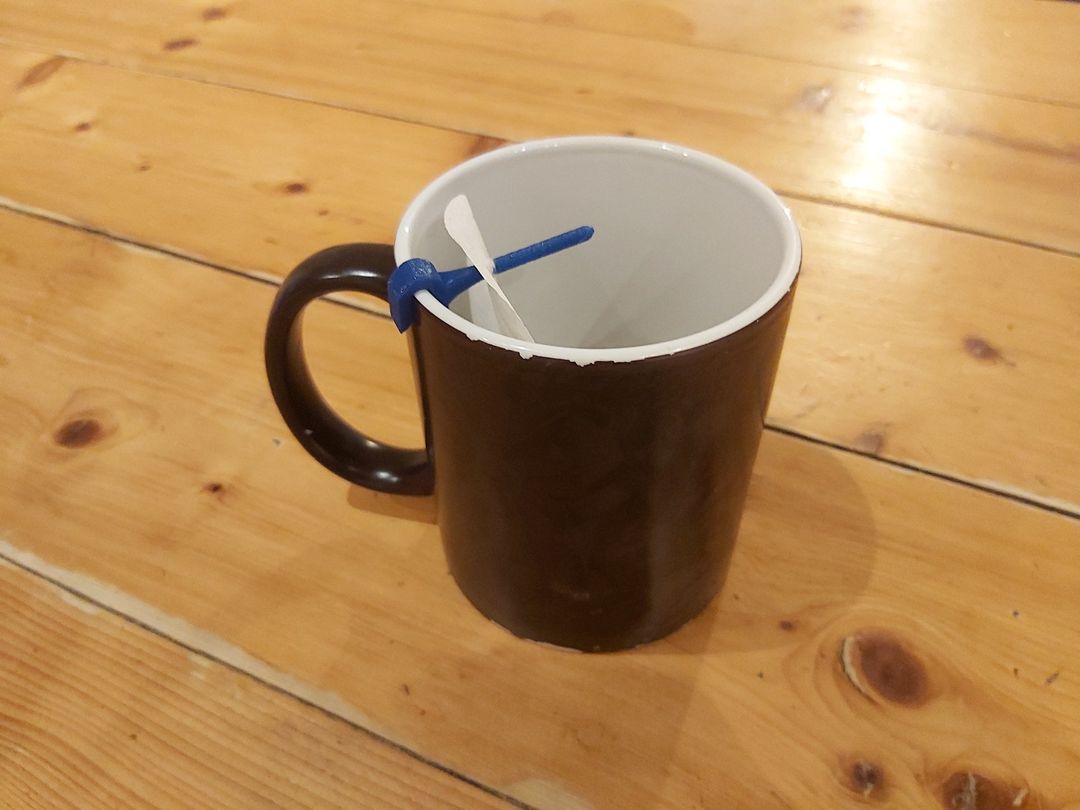 @Brent Branchaud
project @usergroup , cool little gadget to open and seal up your pop or beer cans, works on all 355ml cans and possibly others. Designed with FreeCAD, print with standard default settings, retractions 4.0mm & 40mm/s, tree supports only on the bed. PLEASE NOTE I HAVE BEEN INFORMED THAT THIS IS A GREAT LITTLE TOOL IF YOU HAVE ARTHRITIS IN YOUR HANDS. Posted here also in case you don't have a Prusa account.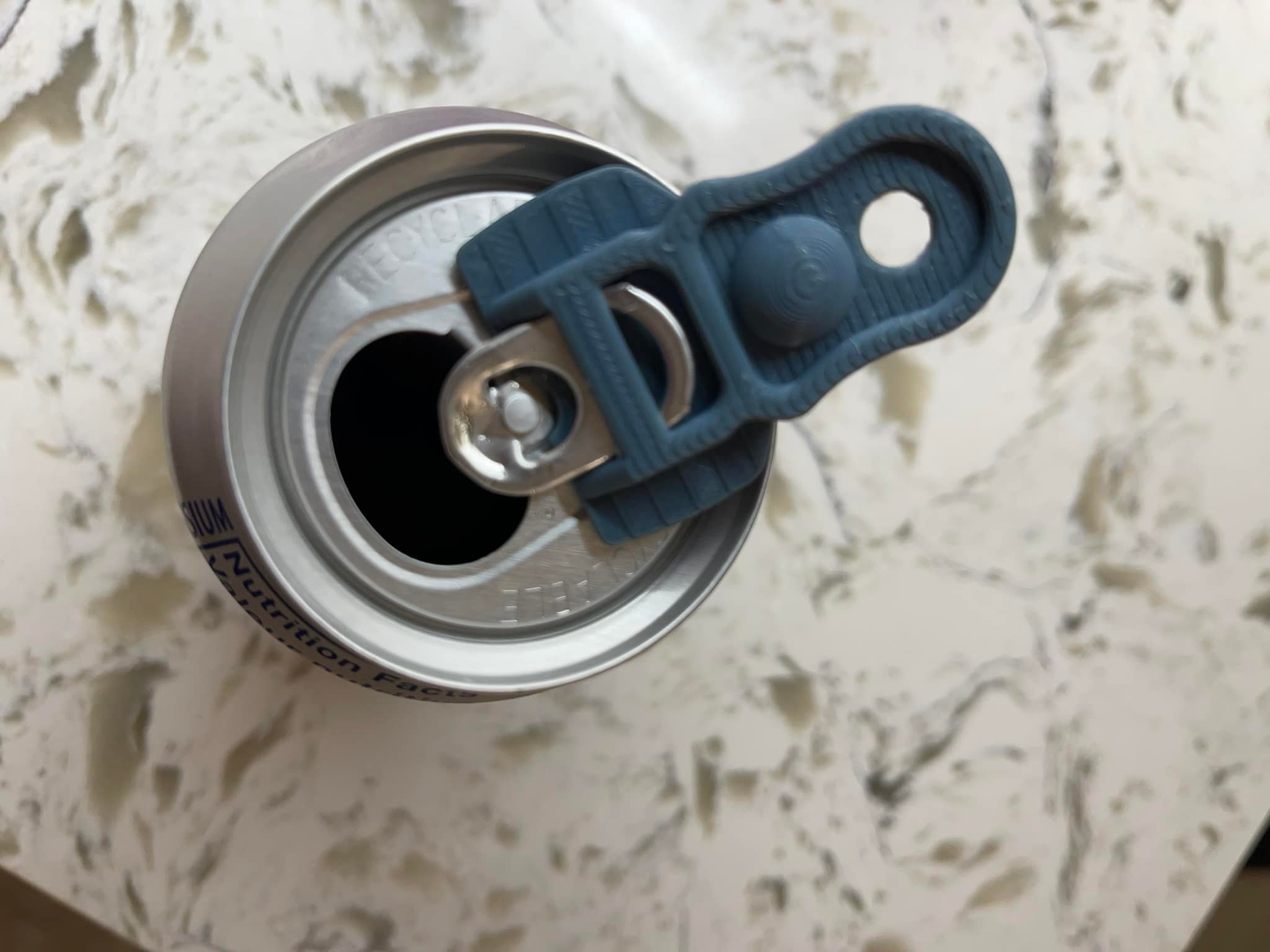 @Samantha Ward-Miller
For my #FFSummer project, I spent the time printing cutters to help me decorate my daughter's birthday cake.
I used thingiverse for the bunny For my #FFSummer project, I spent the time printing cutters to help me decorate my daughter's birthday cake.
I used thingiverse for the bunny and grass, then used Fusion 360 to create the name cutter.
All printed on an Adventurer 4.
Very practical, and did a great job...just a shame my cake decorating skills aren't fantastic
grass, then used Fusion 360 to create the name cutter.
All printed on an Adventurer 4.
Very practical, and did a great job...just a shame my cake decorating skills aren't fantastic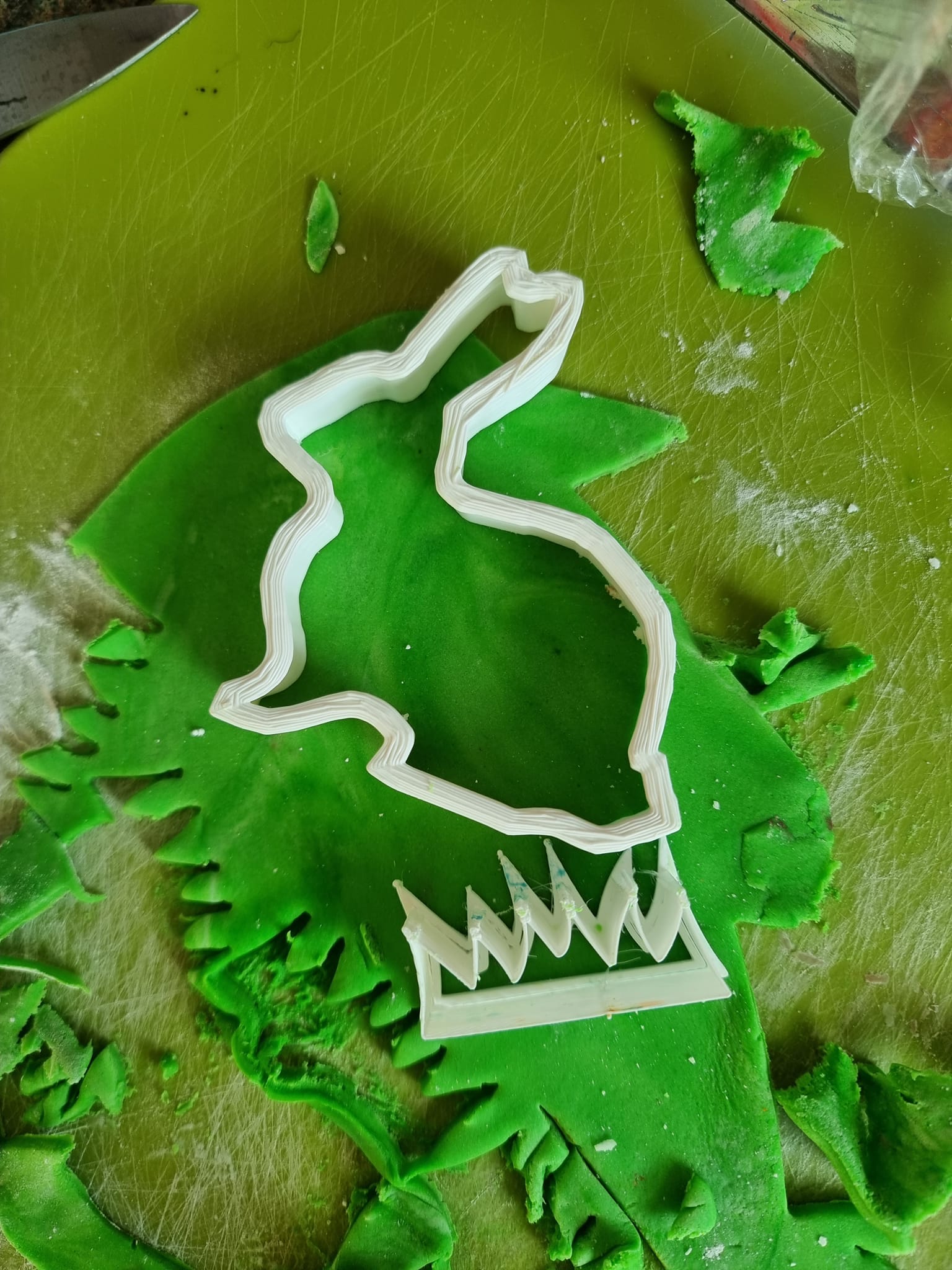 @Julien Mairy
Hi everyone, here is my entry for the #FFSummer
In Belgium, we really like beer! And it's always better to drink it cold 😉
So I modeled this glass which keeps it fresh longer 😉
(I know you just have to drink it faster but some have to be tasted slowly)
Just put water between the 2 walls, put the lid on, leave in the freezer overnight and presto, it's off to a very cold beer this summer 😛
I made it available for free on cults3D (https://cults3d.com/.../verre-refrigerant-pour-bouteille...)
So good aperitif to all!
Long life and prosperity, may the force of print be with you!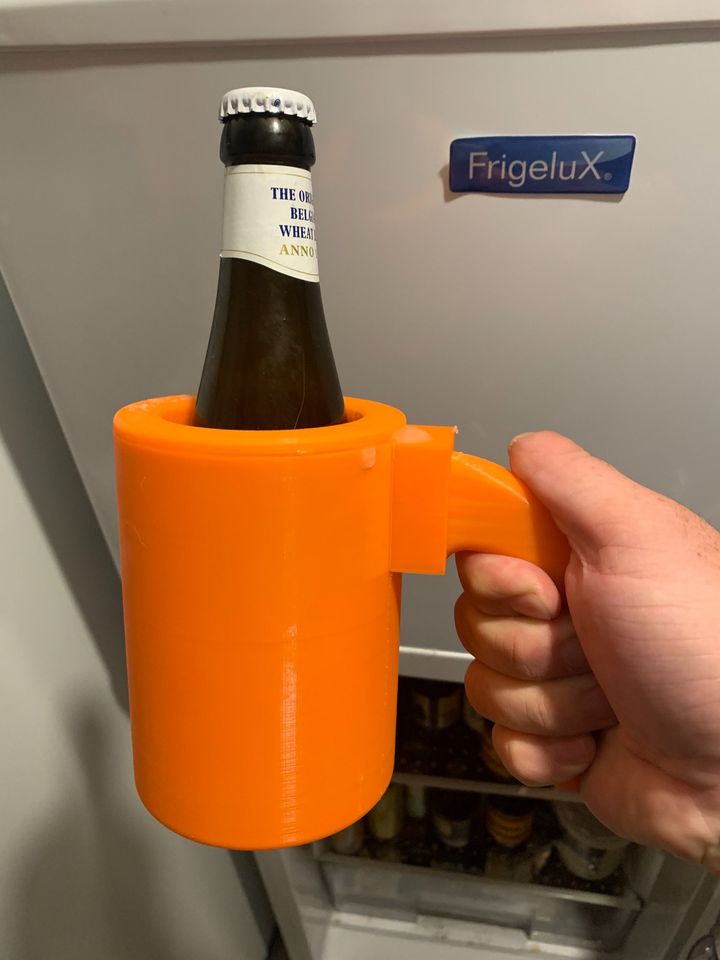 @Jimmy Vivien
Hi 😉 #FFsummer
Long live the summer, the beach, the sun and ... 3D printing😅
Good Sunday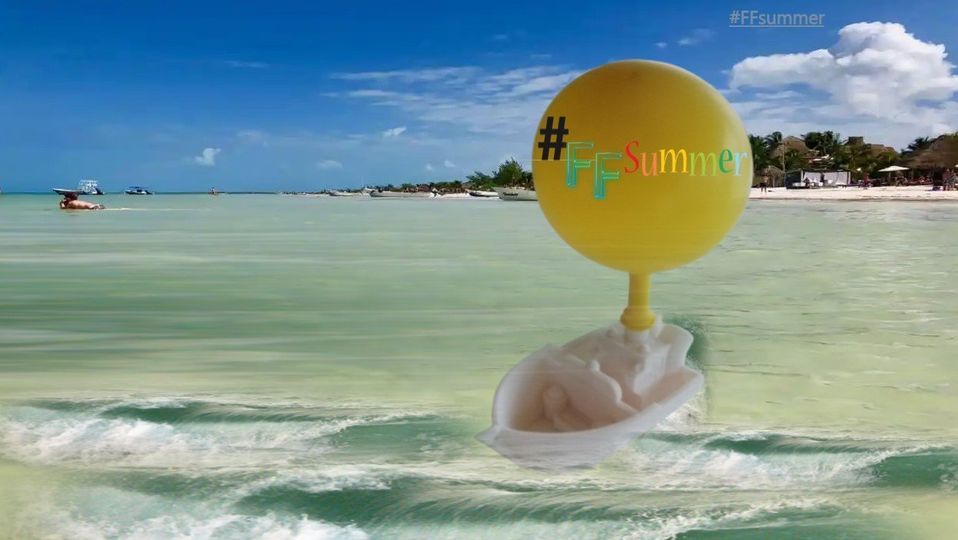 @Rainer H. Weninger
Most functional print for me was a medical print for my daughter, because we were not able to go to hospital due to the situation in the hospital from covid, and she hurt her finger.
Everything went well in the aftermath and I was happy to have this possibility.
On as Side Note, PCTG sticks so good to PEI Sheets that a print like this is not an issue. Still removing is not too hard, also for prints that have more volume stuck to the bed. PCTG is the BEST printing material I ever printed with.
I printed this using PCTG on my Flashforge Guider 2S.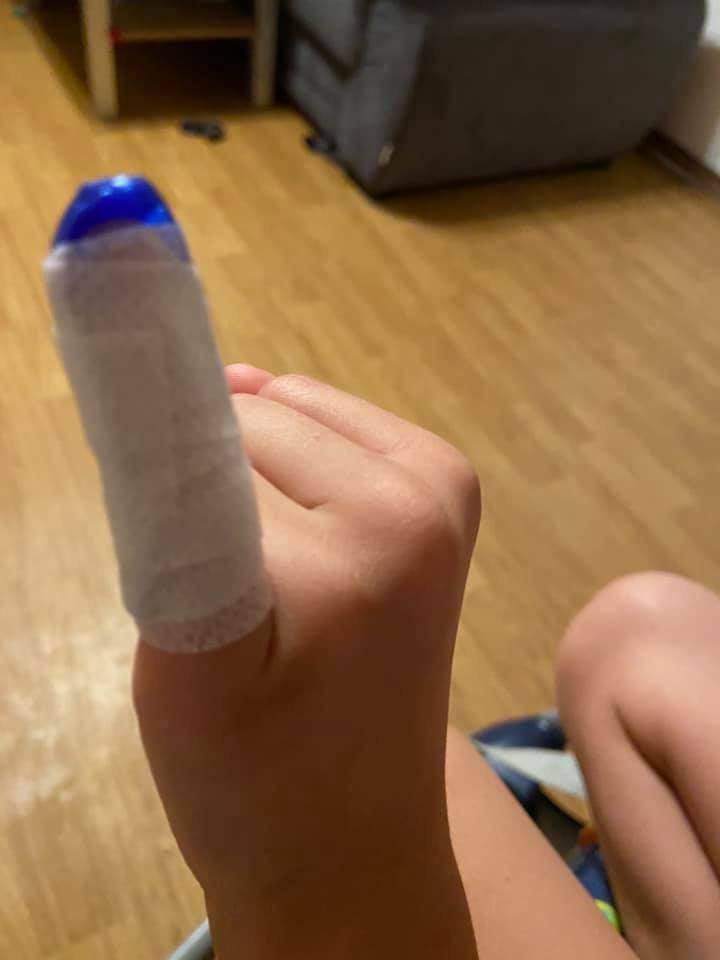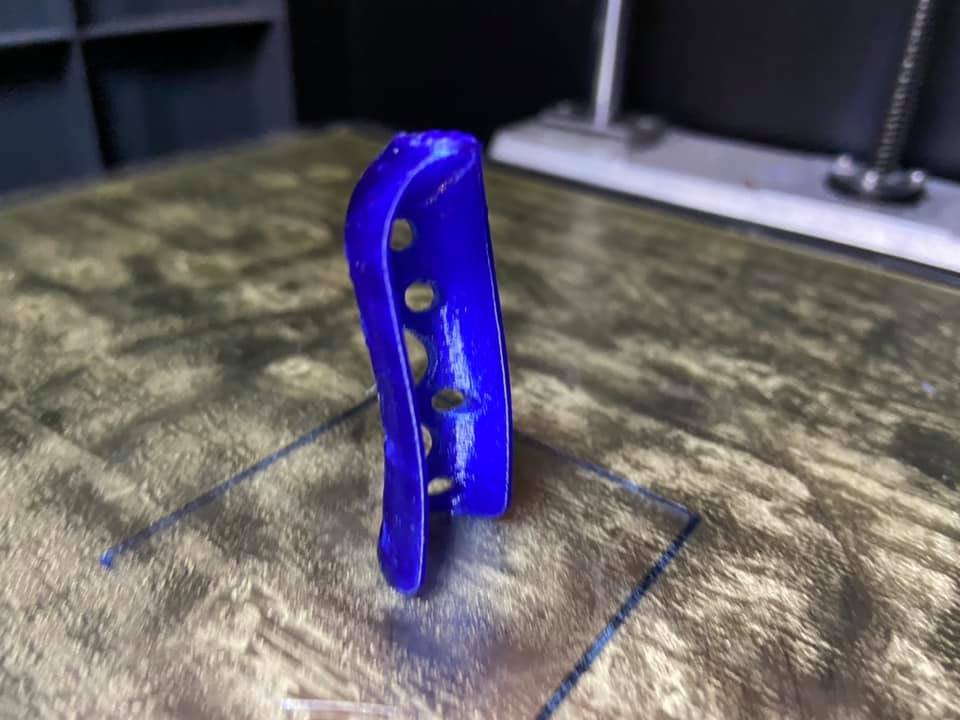 @ Jack Thomas
#FFSummer creative print to start summer and help boost my boys spirit who just completed his radiation for a brain tumor. He played god of war while recovering from the surgeries and wanted the blades of chaos from the game made for him.
Printed on multiple printers. Painted with rattle can for the most. Some airbrush on the gold and then detailed with craft paints.
He can barley hold them, but he loves them.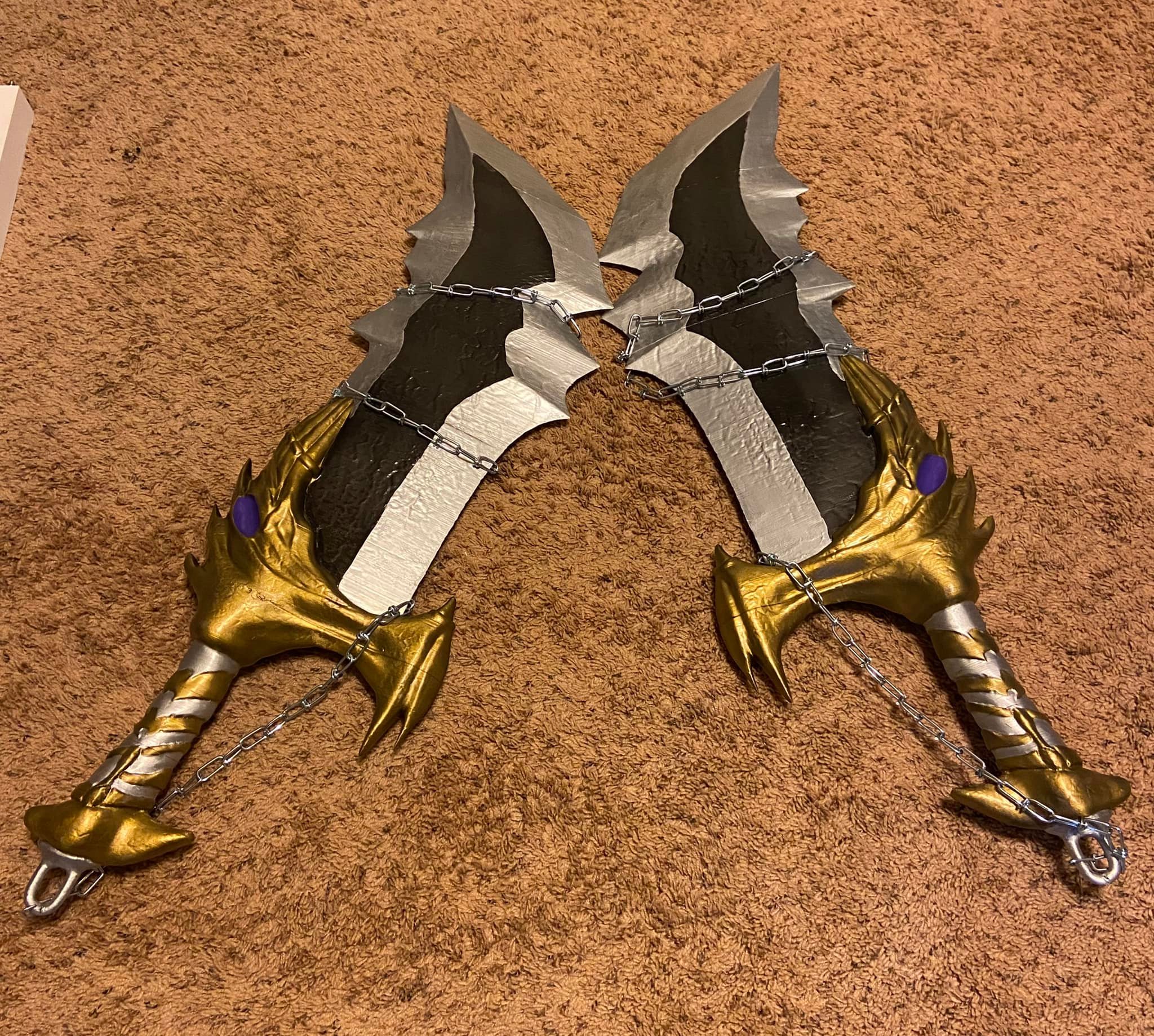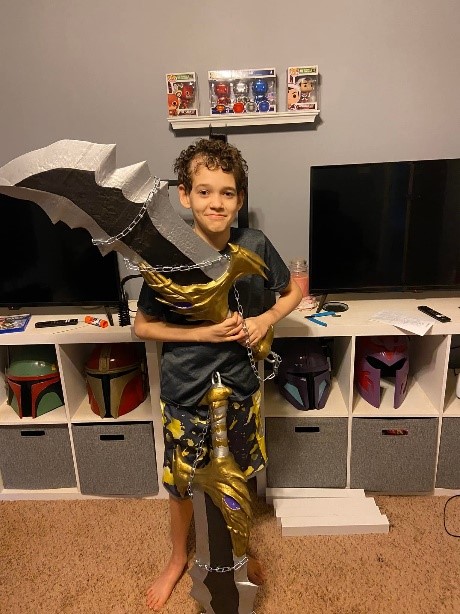 @ Steve Meffer
As summer is here so are the ticks & bugs so I printed a tick puller & a soda/beer can topper, also printed bird whistles for the grandkids to have fun outside, printed a hot air balloons that you can put your rings inside of while you go swimming. All printed on the adventure 3 pro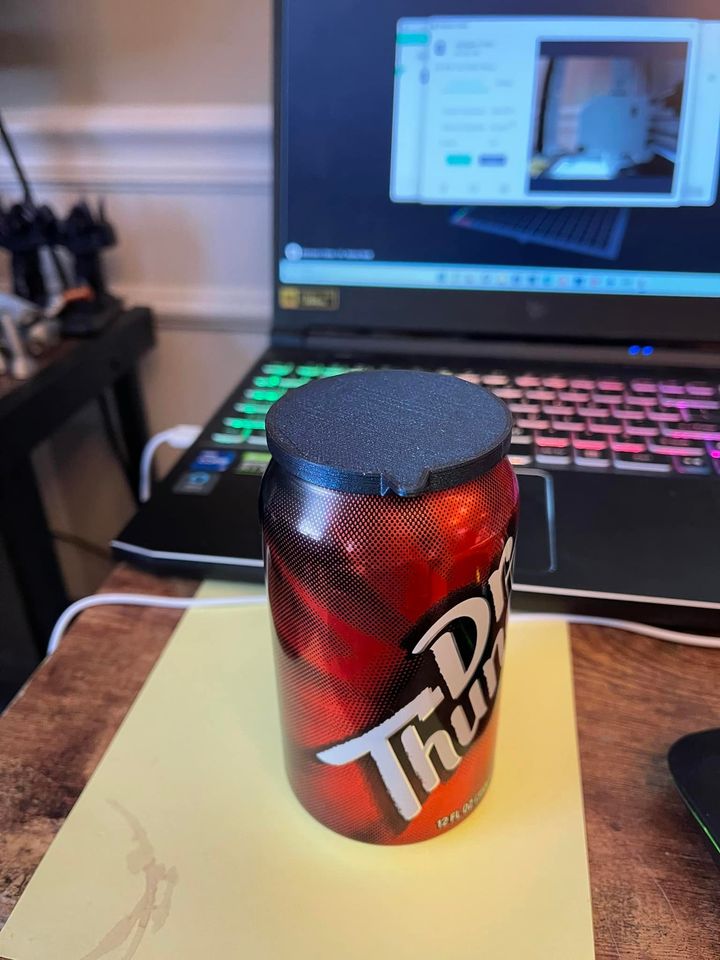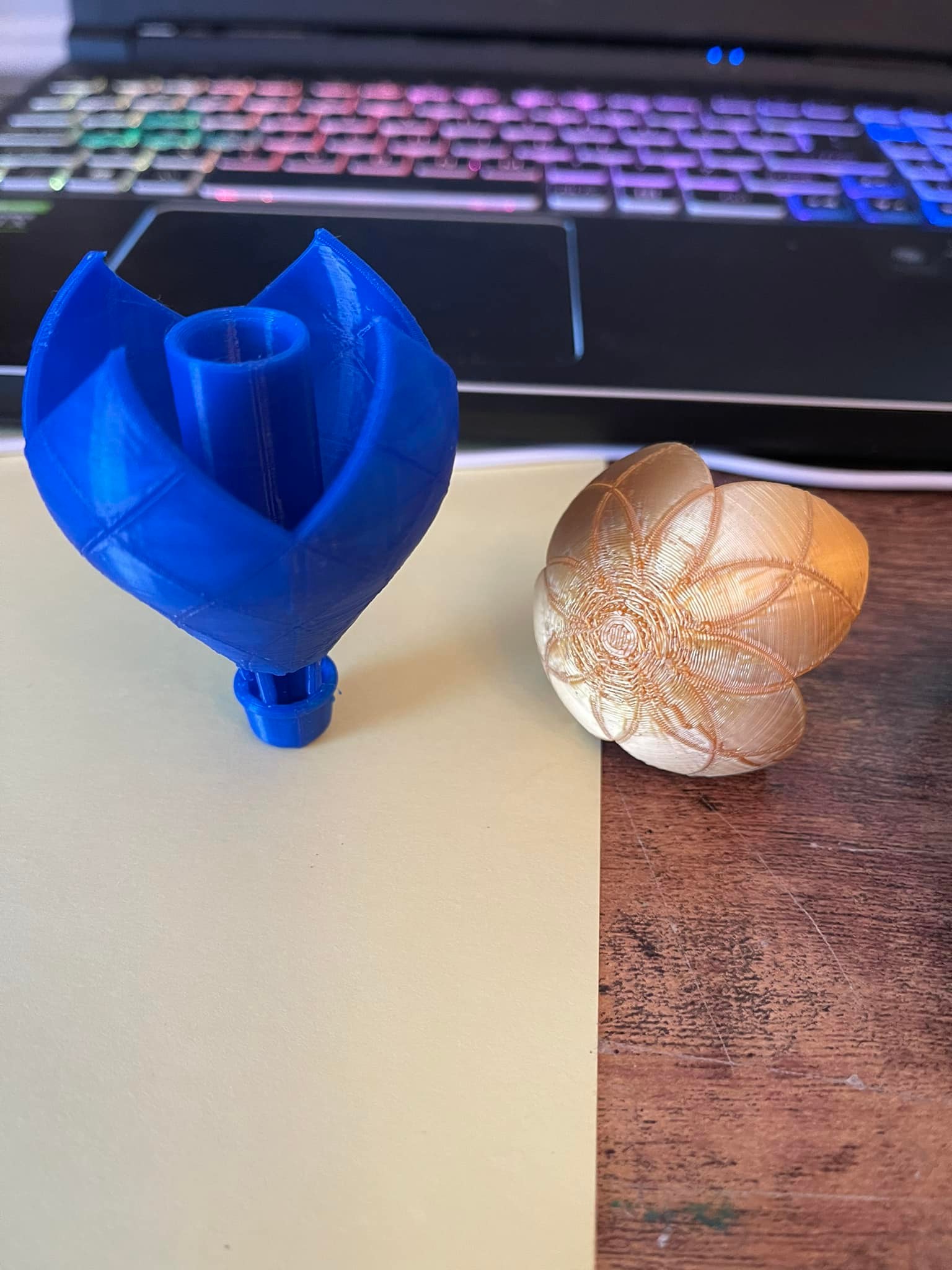 @ Christophe Christroisdprint Henault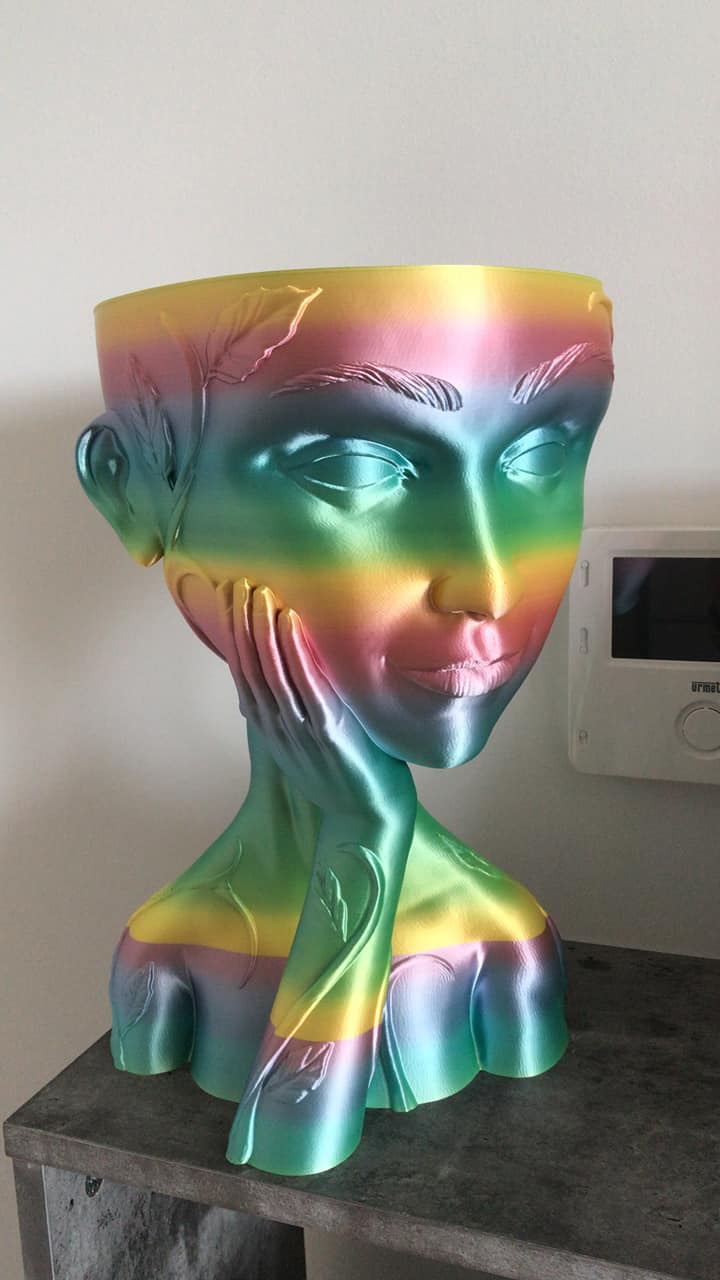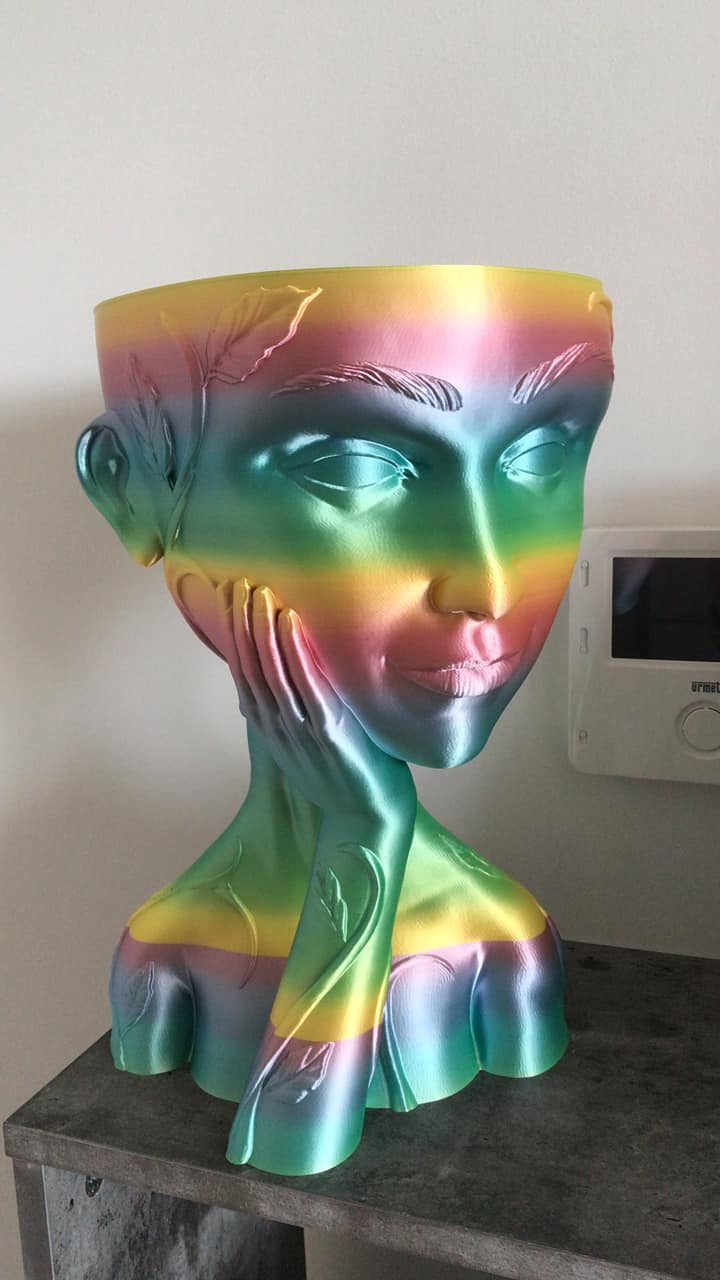 @ Steven Graß
#FFSummer , my son is going to use the regular toilet now, and this is my most useful print this summer 🙂
Designed the hook within 5 Minutes in Fusion 360 and printed on my Adventure 3. Used all of the small build plate.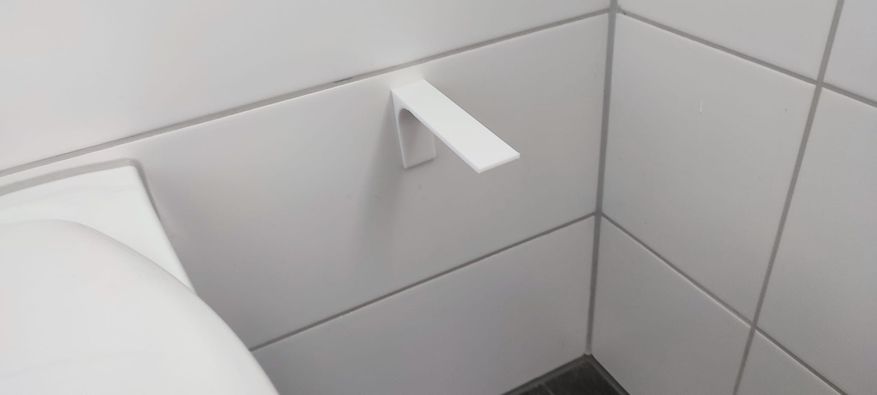 @ Gary Bingham
Mini Atlas to hold Gem Sphere for wife.
Printed with FF Guider2 using Overture PLApro space Grey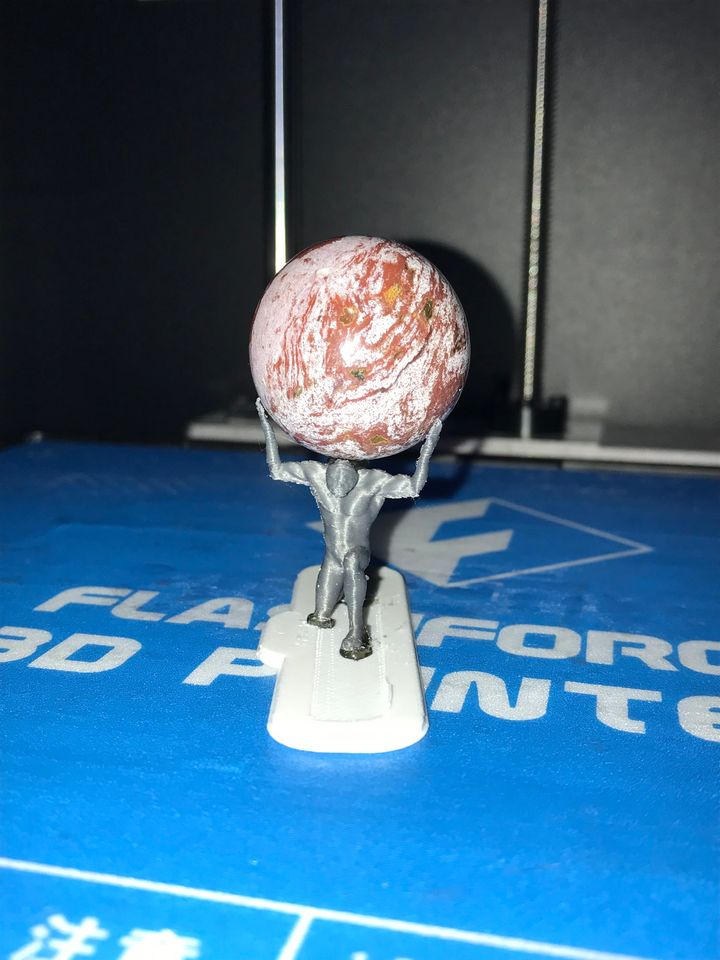 @Stephanie Wilkinson
Summer days for me means fun with my 3 dogs 🙂
Indie's fun 'sun' sunglasses are the first thing I've ever made in Tinkercad.
All three girls are having such a good time with their frisbee, printed in silk rainbow pla plus on my Adventurer 3.
I'm a total newbie, I've had my printer about 2 months and I have to say
I ABSOLUTELY LOVE IT.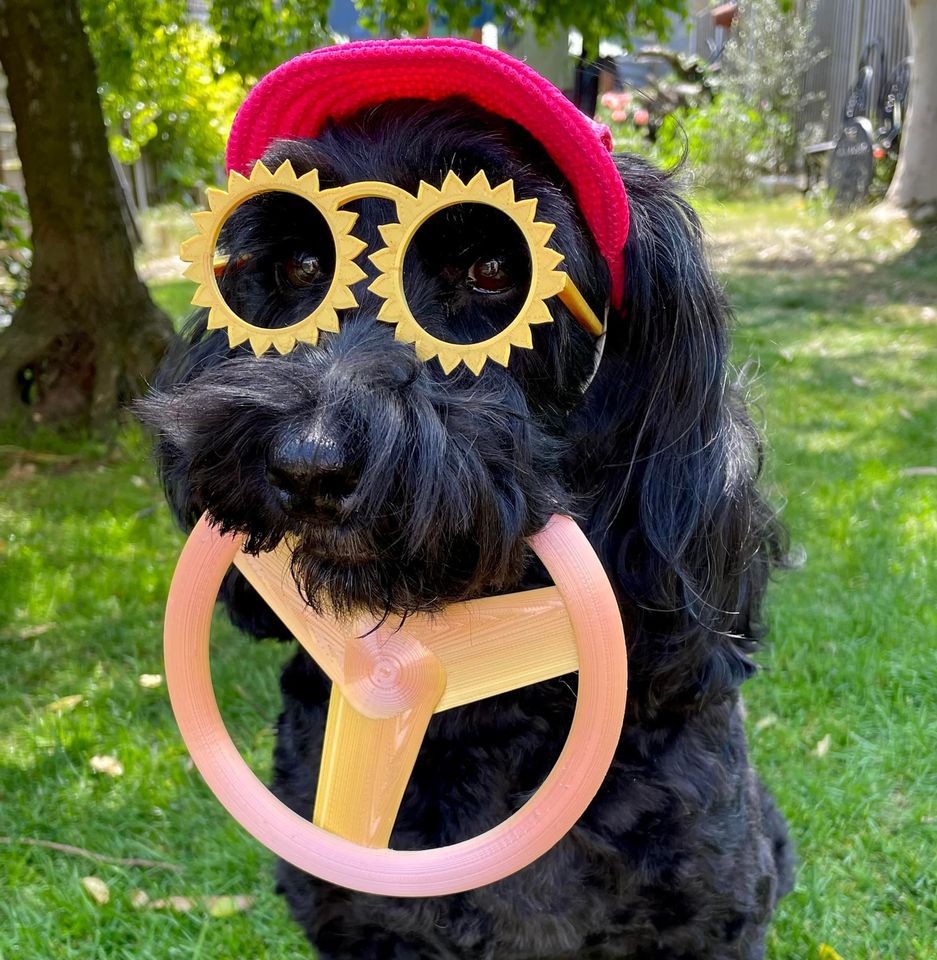 @Jean Paul Borg
Probably my most useful and my coolest print I did far 😆 Patrick looks summerish by himself but hes also a bottle opener ! Just by adding a 5c into it! Printed on the Adventurer 4 super useful for my family and friends !
Also printed some Melted Ice cream which adds to the theme 😁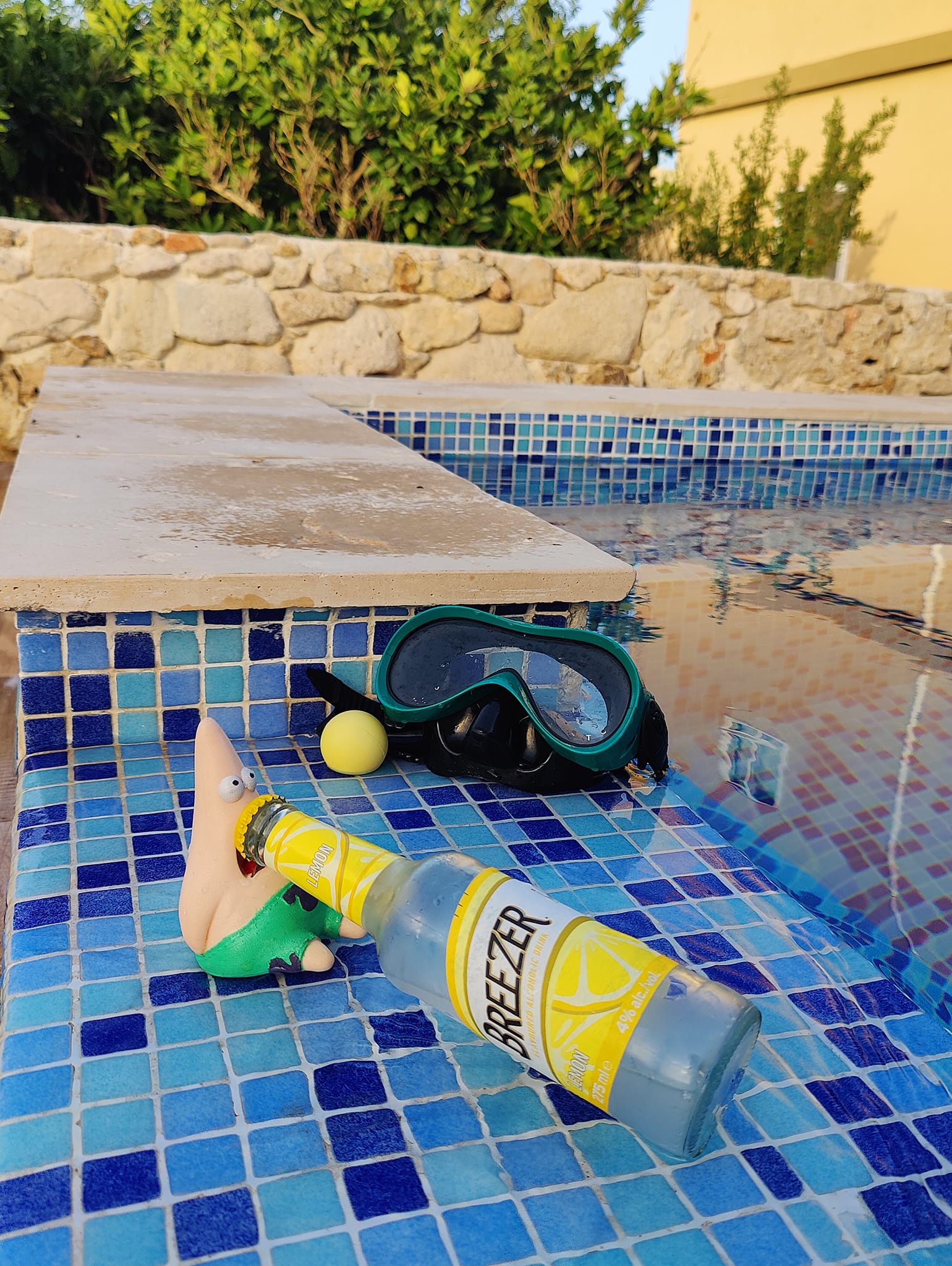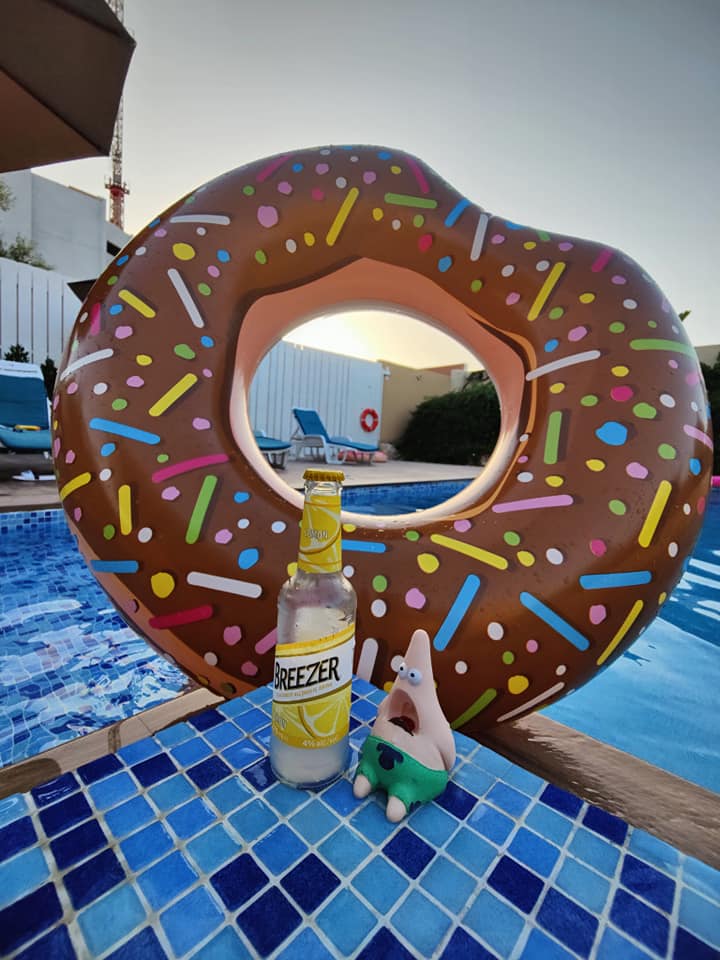 @ Gilberto Morales
share my entry to #FFsummer
Searching the internet I came across this useful portable fan for the summer.
I am very pleased as it does not have to be recharged and works without a problem.
My little princess is very happy this summer she can have a nice accessory that keeps her cool.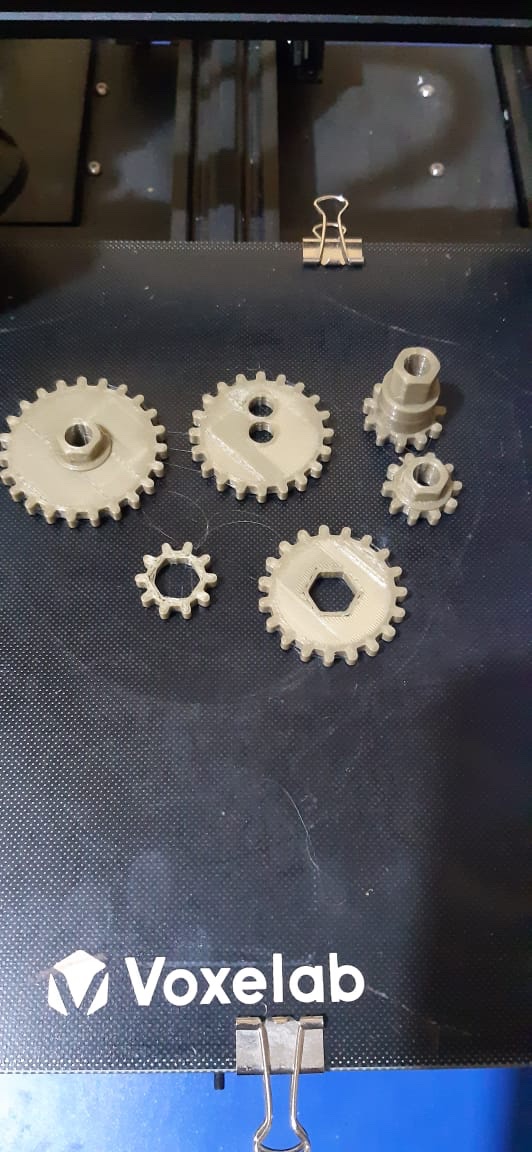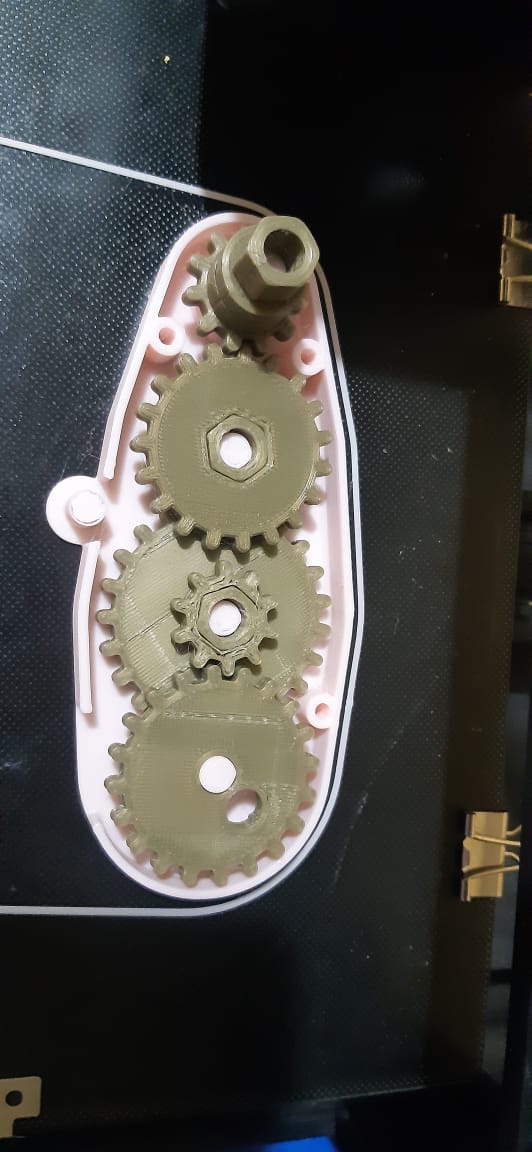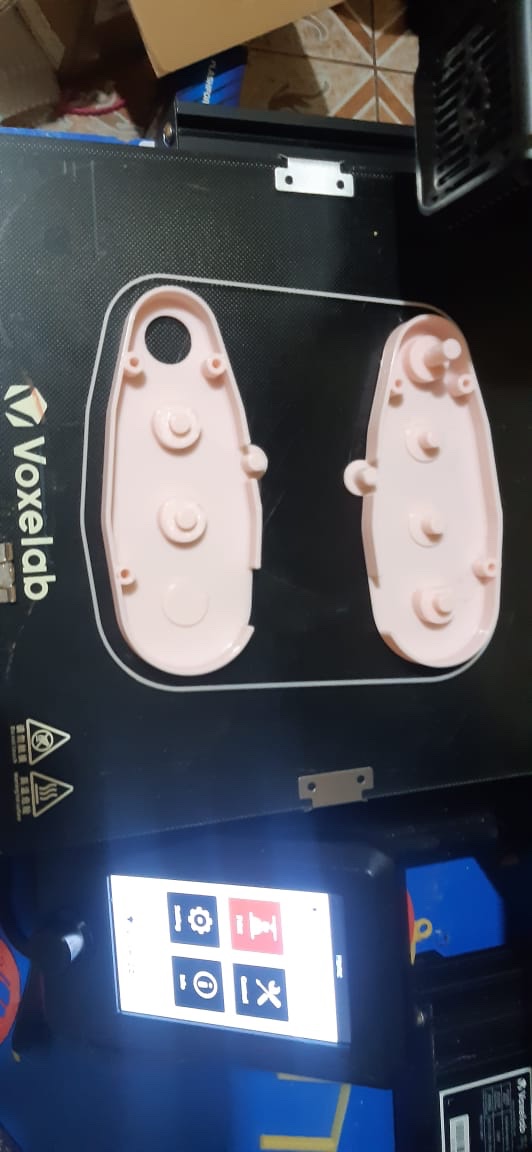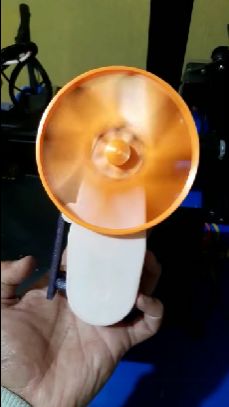 Meanwhile, we find we have a group of close-connection users, who take part in every activity and finally gain the first prize. Flashforge holds these activities is not only for promoting the 3D printing, but we are also aimed to build a closed, friendly, and vibrant community with the same passion of 3D printing. Join Flashforge Official User Group for the 3D printing problem shooting and more fun.
Flashforge holds 3D printing activities monthly and prepares abundant prizes. Join Flashforge official user group on Facebook and participate in our upcoming activity!