To against anxiety and depression is a necessary lesson in life. Everyone discovers their own pathway to struggle with negative moods. In the ever-tough 2020, due to COVID-19, Mandy, and her family, a Flashforge user, are inspired by the Flashforge 3D printer.
'I heard about 3d printing a couple of years ago',Mandy said, 'but the first I purchases is around 18 months ago, 'Mandy told us about the first expression that she had to 3D printer. Not all the 'first-time' is good. The first 3D printer use experience of Mandy is not a happy journey.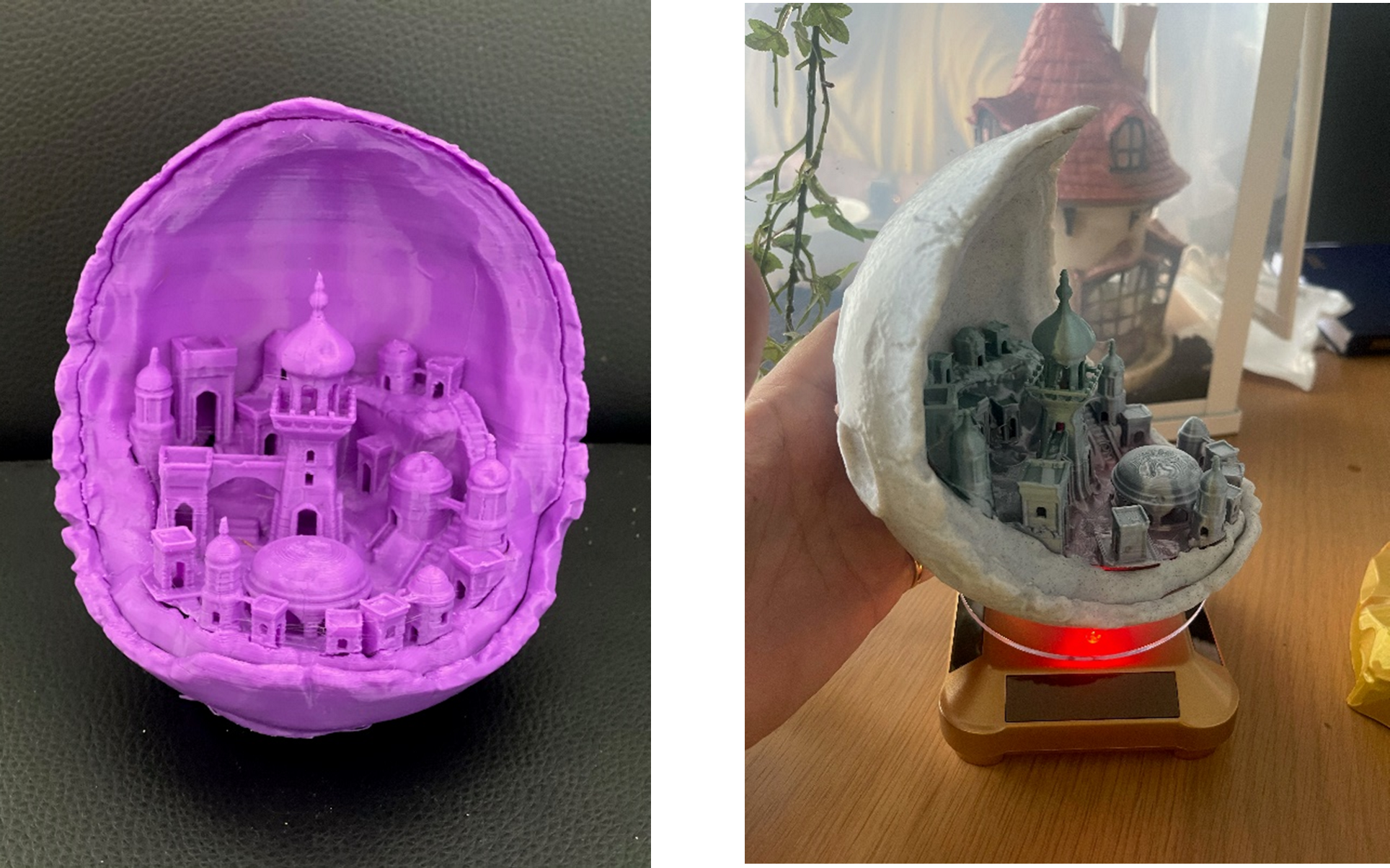 'My first printer was not Flashforge, I wasn't overly keen on it and didn't enjoy using it - I had no enthusiasm to tackle 3d printing at this point.' Mandy thought the first 3D machine negatively influenced her creativity. Because of its lack of quality, Mandy's first 3D printer broke after a few times use.
Until that time, Mandy considered Flashforge as her first option. The easy operation and multi-functions attract Mandy. Then COVID 19 came along, it encouraged Mandy to buy a totally new 3D printer.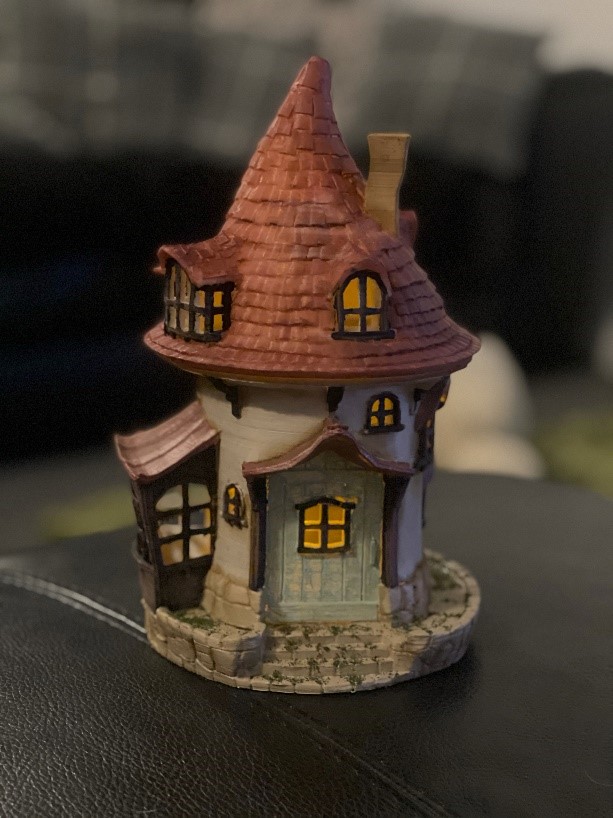 We asked Mandy how these projects mean to her. Mandy said, 'As a long-term sufferer of severe anxiety and depression, and the difficulties COVID has brought - 3d printing, Flashforge, and the 3d family on Facebook, this has literally been my lifeline and has/is helping me tremendously.'
Mandy loves creating all items on her own. Some are for fun; others are useful tools. Also, household items are also her hobby. The picture below is inspired by Marvel comic.
The detail of the comic character is restored by Mandy's brilliant craft and Flashforge 3D printer.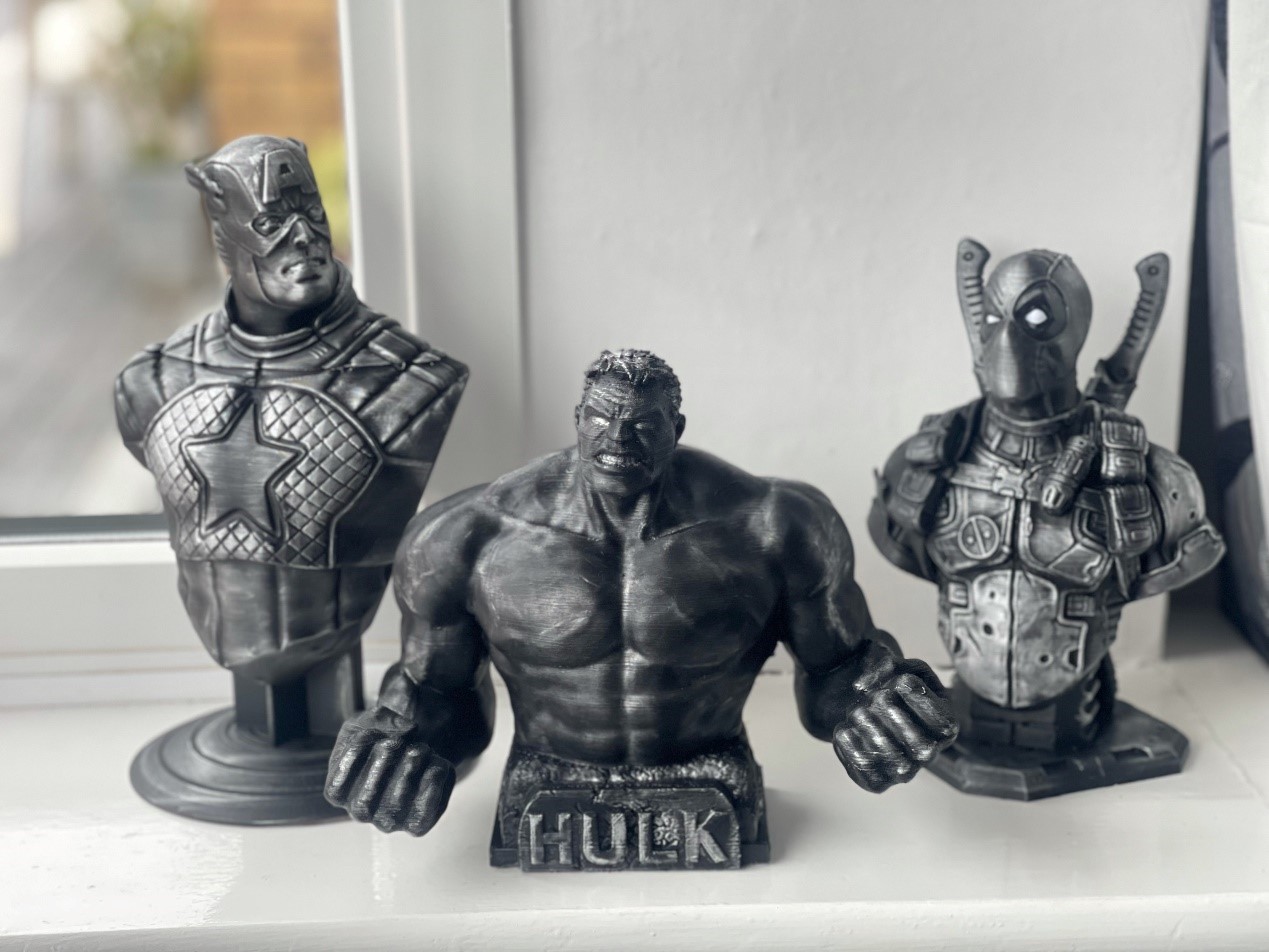 3D printing brings Mandy a new lifestyle and becomes her happy place. Mandy's family completely supports her.
The functional items I have made are washers, when we needed them quickly, and didn't want to go to the shop. Also, feet for a stand for my son's photography equipment. I've also made photo frames when I can't find what I want in the shops.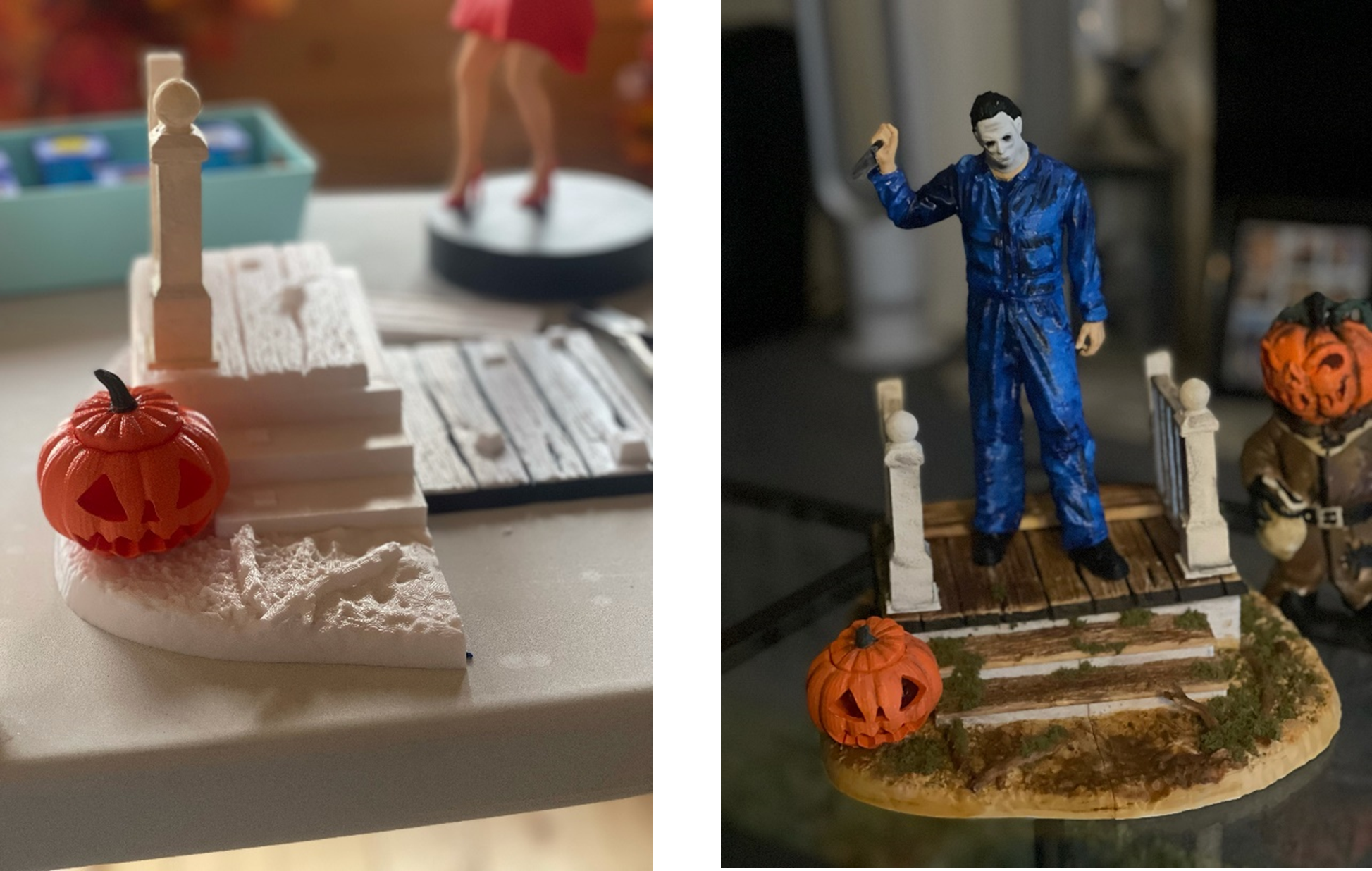 Meanwhile, family members always 'ask' for some little stuff: lithophane, stormtrooper helmet, washers, and much more. Mandy is more than happy to make this little thing for them. All the family enjoys the interest brought by Flashforge 3D printers.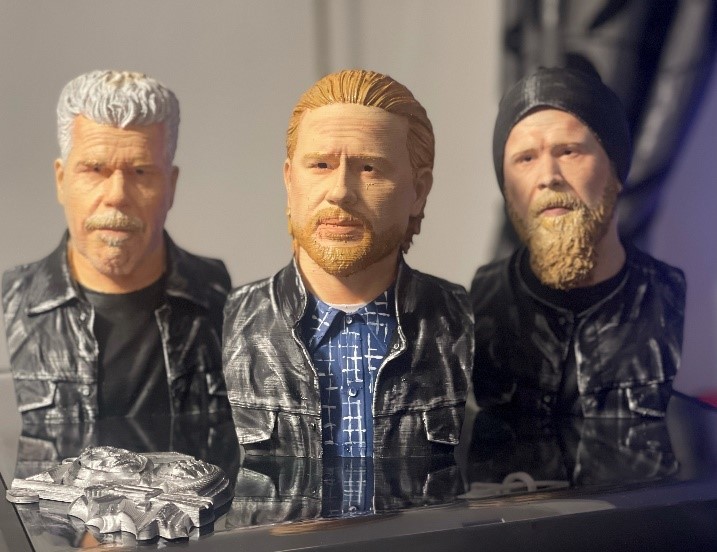 Flashforge 3D printers are also happy to take the responsibility of family and love. Here is the3D photo that was printed by Mandy. Flashforge is pleased to take adorable memory with all users.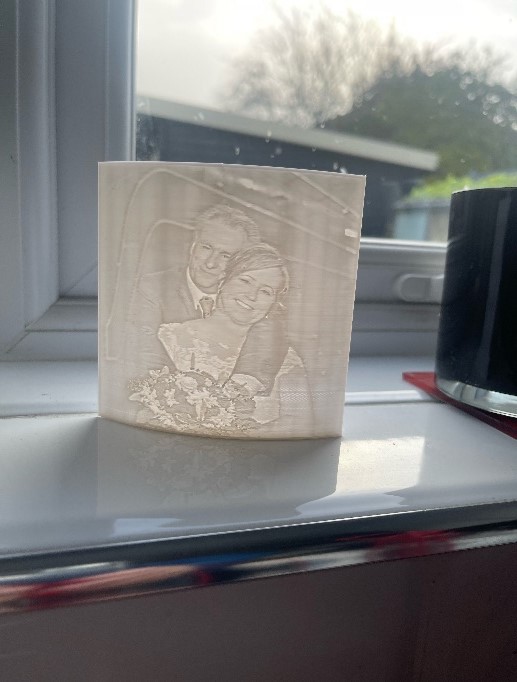 In current, Mandy has already had several Flashforge printers. My favorite adventurer 3, which I have 3. And the adventurer 4, I currently have 1 of these but I have another one on the way" Mandy said.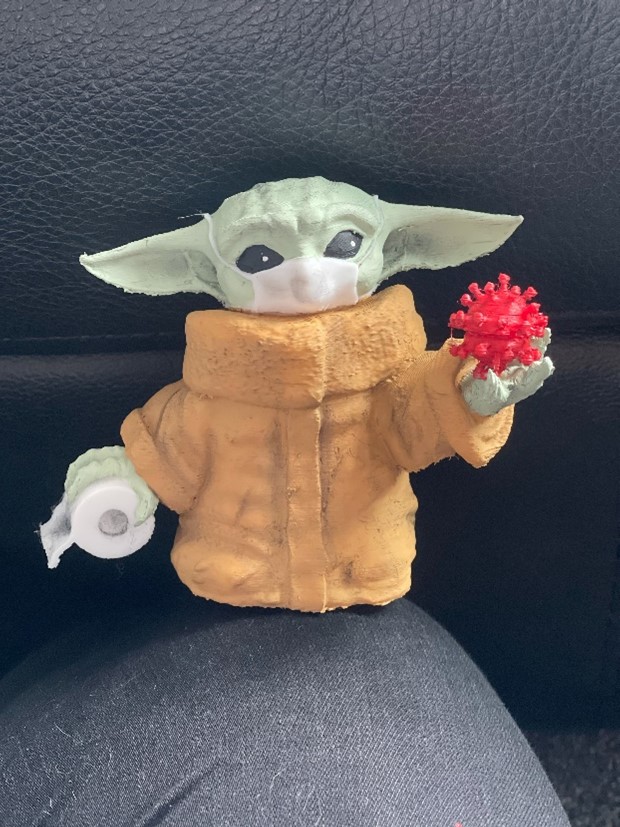 'Remember to wear the mask! —— From Master Yoda '
In the future, Mandy is thinking about how to create more of her own-design stuff, and more small accessories for the family. Wanna know more about Mandy and her project? Join Flashforge Facebook group! 👉Click here

When you focus on your life, Flashforge does it so. At the end of the story, 3D printing is a lifestyle rather than a cold technology. Flashforge 3D printers give a hand to print models and the trophy to award your positive life attitude.
The purpose of Flashforge is far more than making a 3D printer. Flashforge devotes to making life beautiful and brave. During COVID-19, despite 3D printing daily, Flashforge successfully applied 3D printing to the medical area. Such as bone surgery and relics prevention.
Flashforge is always welcoming our users to share their stories. Here is another story about how Annie Moberg takes adventures with Flashforge 3D printer
Wanna share your 3d printing story with us?
We're open for discussion at mkt2@flashforge.com