Until the beginning of 2022, Flashforge has sold our most popular 3D printer, Adventurer 3, for more than 100,000+. Our users are usually happy to call this 9kg machine AD3. Until then, the aim of permeating 3D printing tech into life already made a small achievement. Where in school, lab, or family, Flashforge witnesses all the happiness produced by AD3 happen on the users.
Our users with Flashforge have made it this far. Let us see some data: Every single AD3 weighs 9 kg. On average a human weighs 70kg. Free your imagination and guess how do 90 African elephants weigh? The biggest African elephant human already acknowledged is 10000kg. 100,000+ Adventurer 3 weighed 90 African elephants in total and 12857 human weight.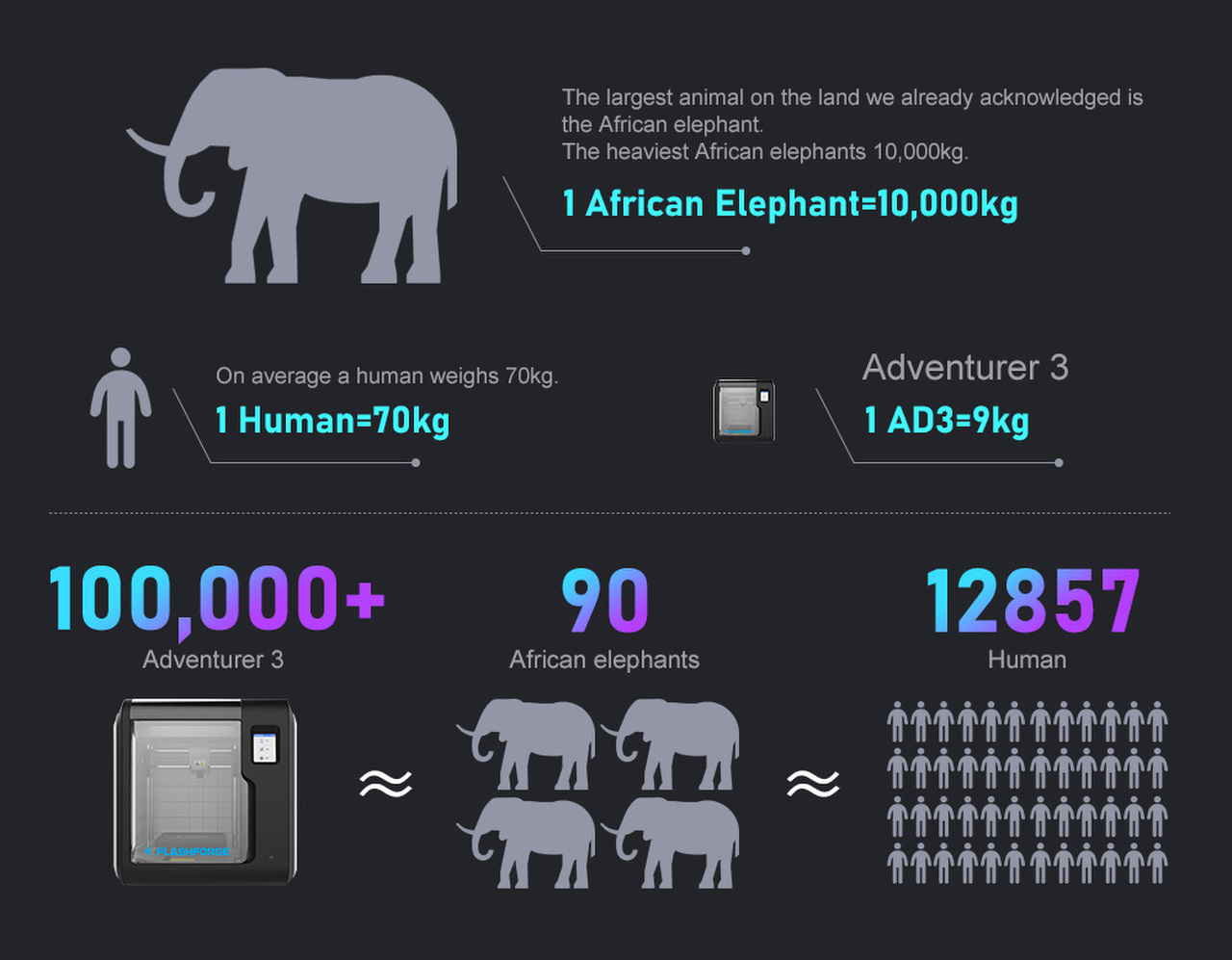 After AD3 is put into the production line, over 100,000 AD3 were shipped to almost every corner of the world. Each machine is a tiny transfer station, which connects Flashforge and users with hope and expectations.
In these years, over 500 active users share their life and idea with Flashforge. With the post of their stories, we witness the affection of family, love, and friendship. The enthusiasm our users create through this small machine inspires Flashforge's determination in producing excellent 3D printers.
In such so many impressions we received these years, Mandy created a special surprise for us. From family member to herself, Mandy crafted her customized life by AD3. When others bought photo frames from Kmart or target, Mandy had already printed her family tree photo frame. AD3 as a small consumer machine, makes love, brave, and curiosity.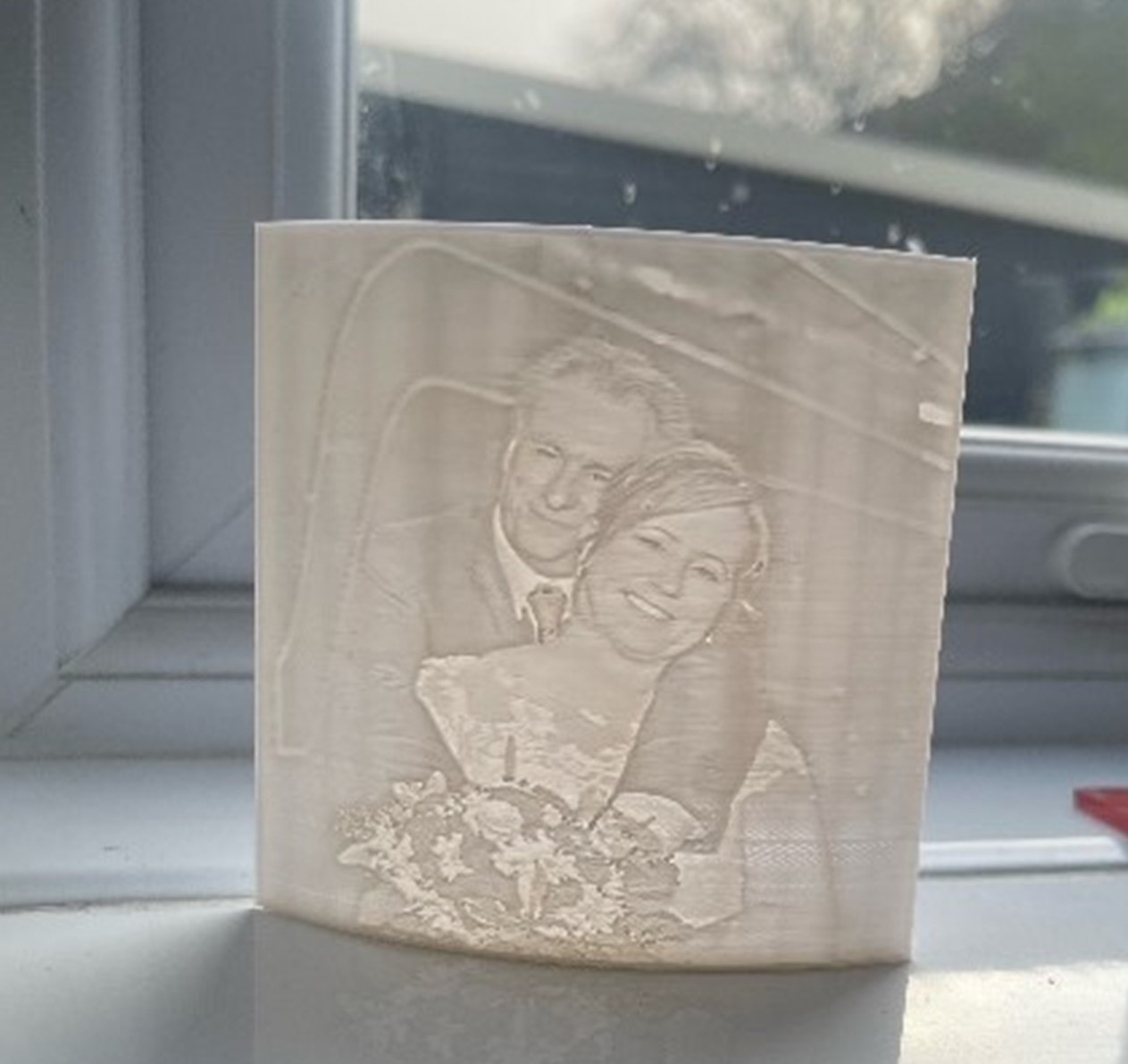 Mandy printed the souvenir picture of her and her husband. It is mentionable that the project above is welcomed by our users. The 3D printer automatically analyzes the light distribution of the photo, the machine presents it through the different thicknesses. The lighter color in the photo, the thicker layer of the project period.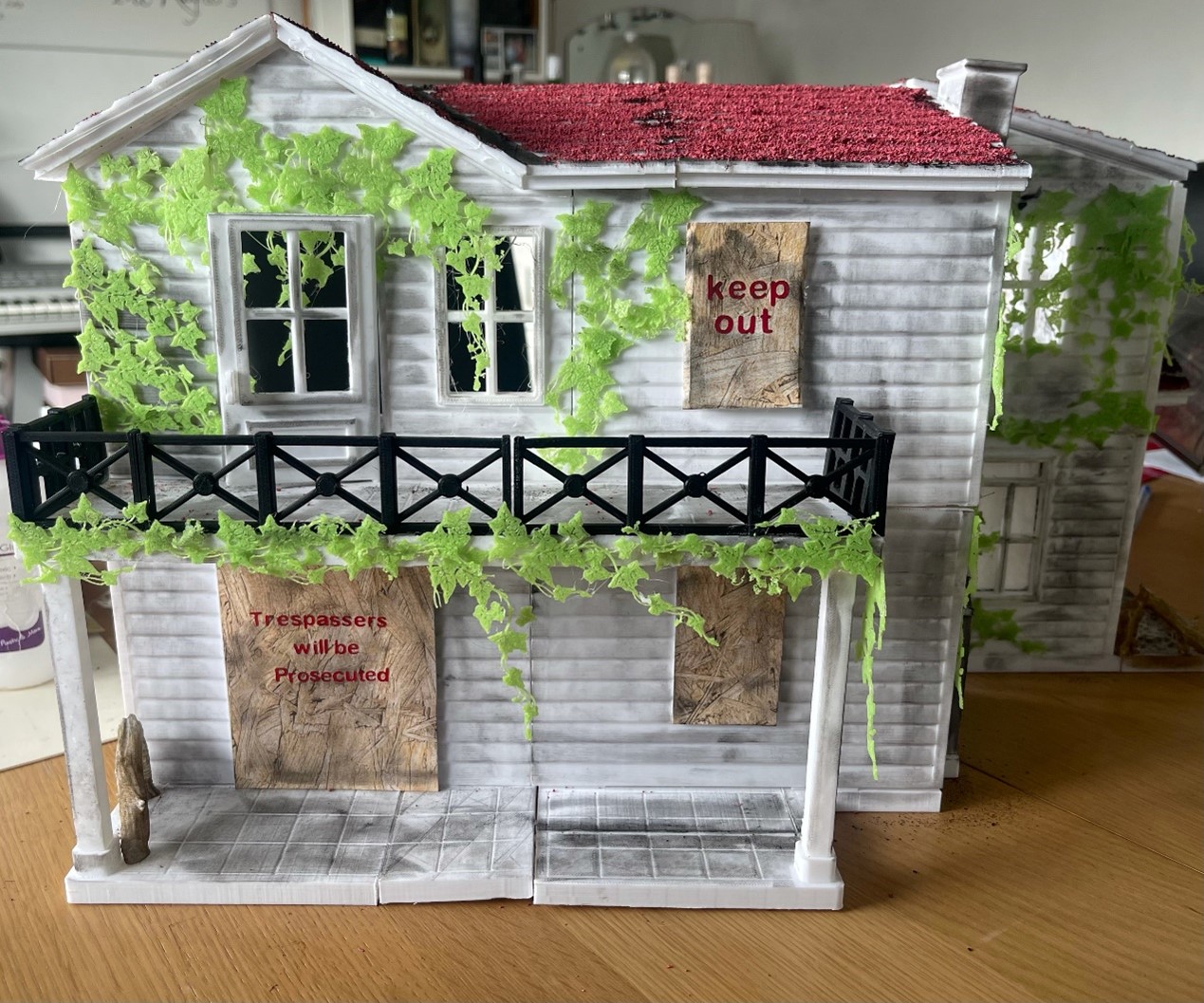 There is a little episode of Mandy's story, that Mandy's first 3D printer is not Flashforge. With the broken of Mandy's first 3D printer, then she considered Flashforge AD3 as the second attempt. The amazing fate and all the coincidence connect all users' stories with Flashforge. We believe in the real quality of AD3 is more significant than the title called 'Plan A'. This small, firm, and creative machine is waiting to be chosen because of the belief that starts your new journey in 3D printing.
In 2021, the teaching group equipped 10 AD3 for a school laboratory in a Belgium college. Flashforge made progress in educational assistance. AD3 neither loses a step in accompanying the teenager or in the school science laboratory. Students are taught to scan a 3D model and print it through AD3 by a 10-week tutorial.


A visible and closed printing chamber opens a door to science and supports safety protection. Simple-operated AD3 is welcomed by teenagers, who dig out their inner interests by manual practice. Interest leads the pathway to scientific practice. AD3 would like to be the one which discovers a way of science for teenagers.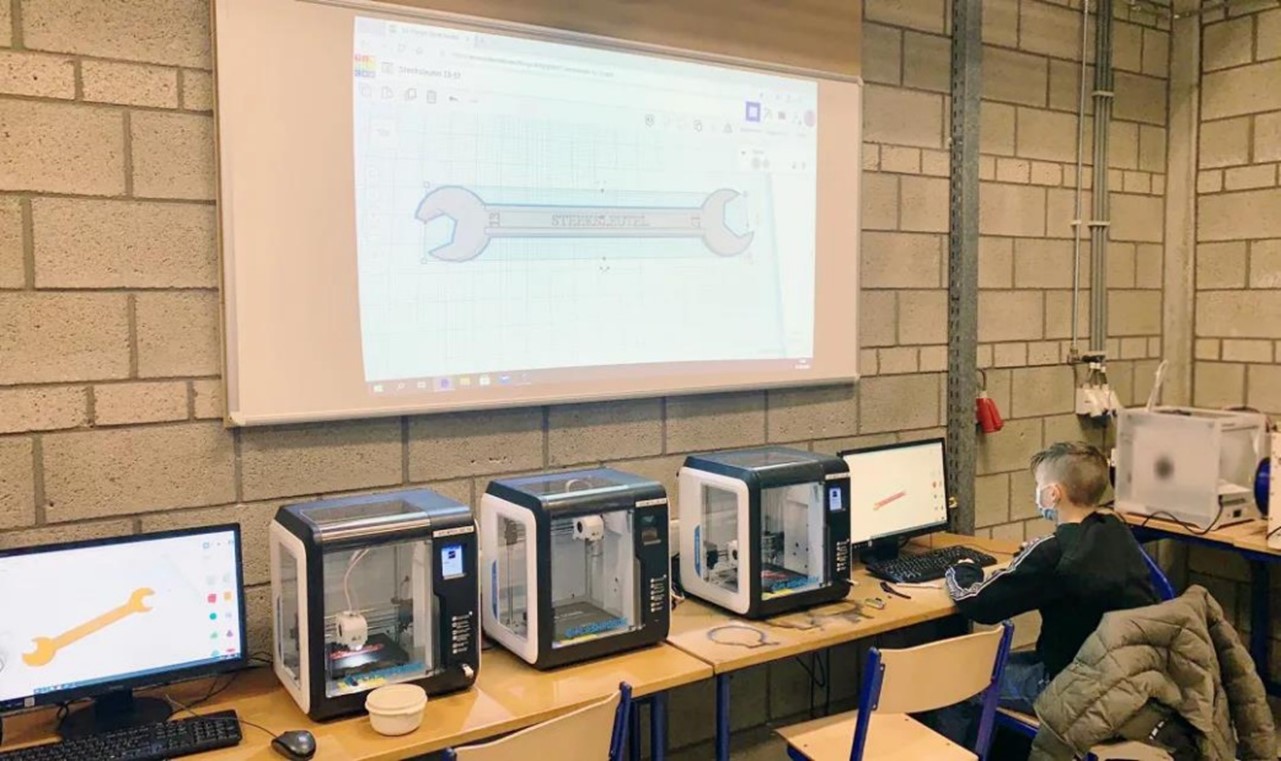 AD3 stays with the children and family, attends to any significant moment in the user's life.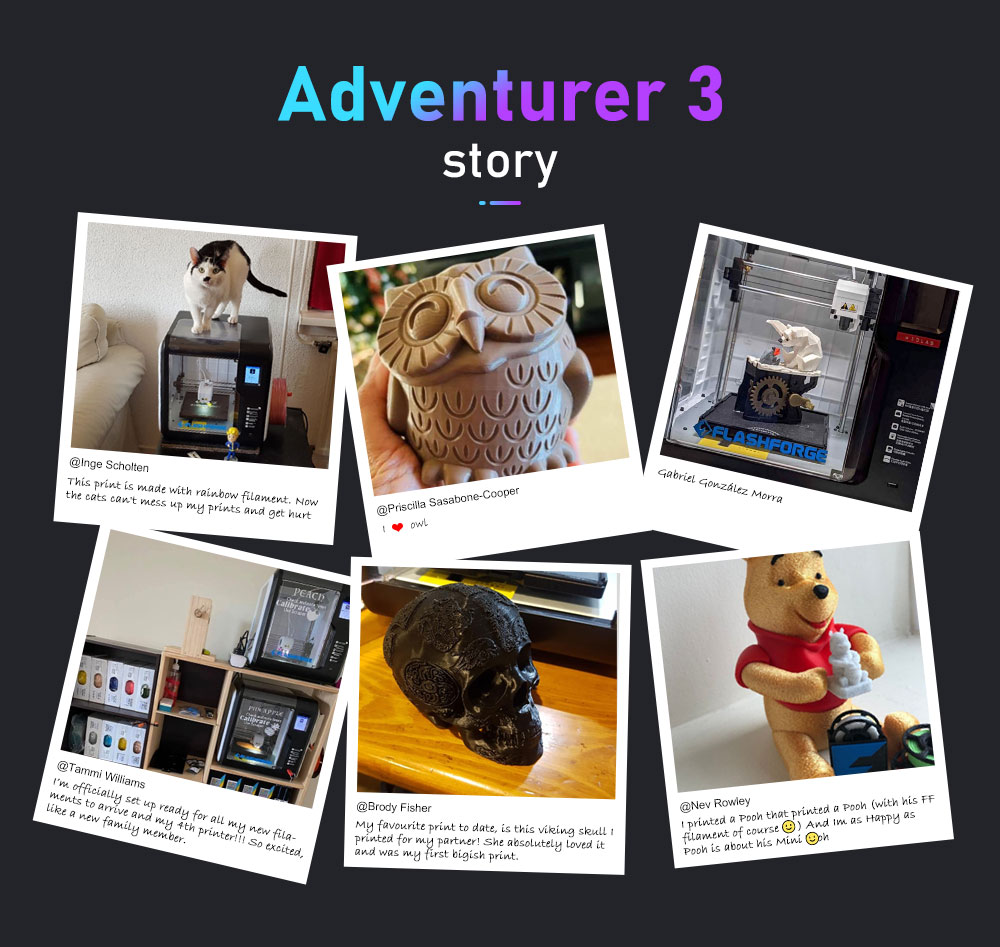 Whenever how life struggling, people are always the center of concertation. From 2020, with the sudden of covid 19, people used to fall into the burden of lockdown. But what Flashforge witnessed is the vitality burst from the people in trapped. AD3 is only a carrier, a breach to reconnect to the new lifestyle in the COVID 19. 2 years past, we all grow to a more powerful existence in our area. AD3 witnesses the union of friends, family, and lovers. That is exactly what Flashforge urges to see.
We take the responsibility of transferring hope and power through each 3D printer. Because our engineers and producers take each machine as the first one: careful, patient, and serious.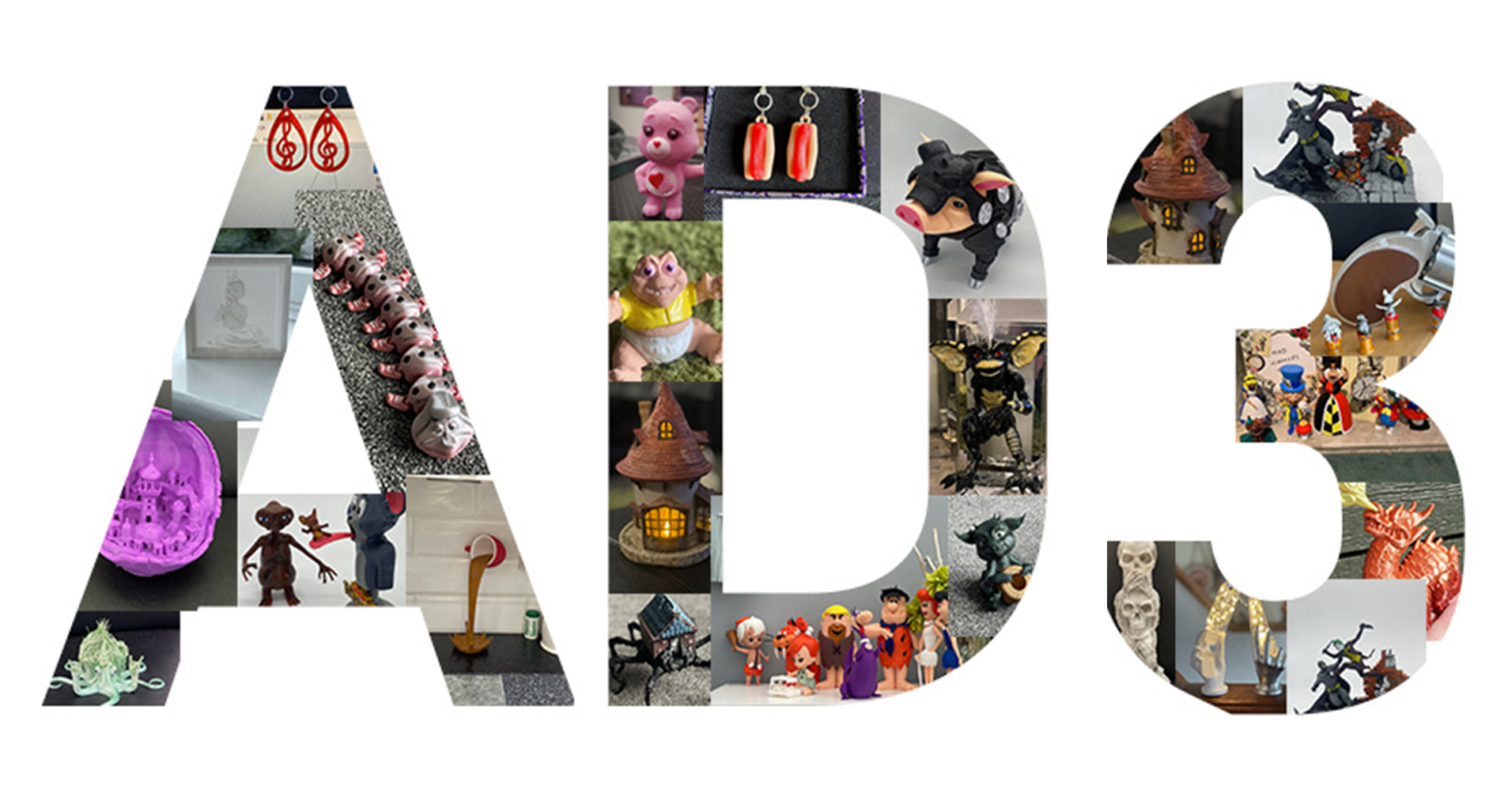 Here, Flashforge and all our staff, engineers, and producers would like to say 'Thank you again for the year-for-year trusting choice from you. Thank you for presenting the value of each AD3, which takes the hope from Flashforge. The adventure series keeps developing and being maintained by Flashforge engineers. Besides AD3, Flashforge developed the new machine: Adventurer 3 Pro and Adventurer 4. As the name of this series, Flashforge insists to take adventures in consumer FDM 3D printers.