3D printing for yourself is now an ordinary thing. And family 3D printers have already been popularized on a small scale for tech fans. But have you ever considered applying 3D printing to your 'other' family member? He or she may be chubby, furry, and clever.
That's right. We are talking about your special animal friend, your pets! With year-experience in the practice of 3D printer users, they begin to design their own customized pet stuff.
@mon_copain_ray, an Instagram celebrity, already started doing this for his cat. He and his cat, Cathode, have been taking adventures for decades times. They used to ride bikes together, and even go skiing in their daily life. Well, a serious topic comes up: How to keep this little creature safe?
That is what @mon_copain_ray considers. Meanwhile, as a 3D printer user, he applies his inspiration to 3D printers. He designed his cat-specific helmet to keep Cathode safe in outdoor activity. Let have a look at his works.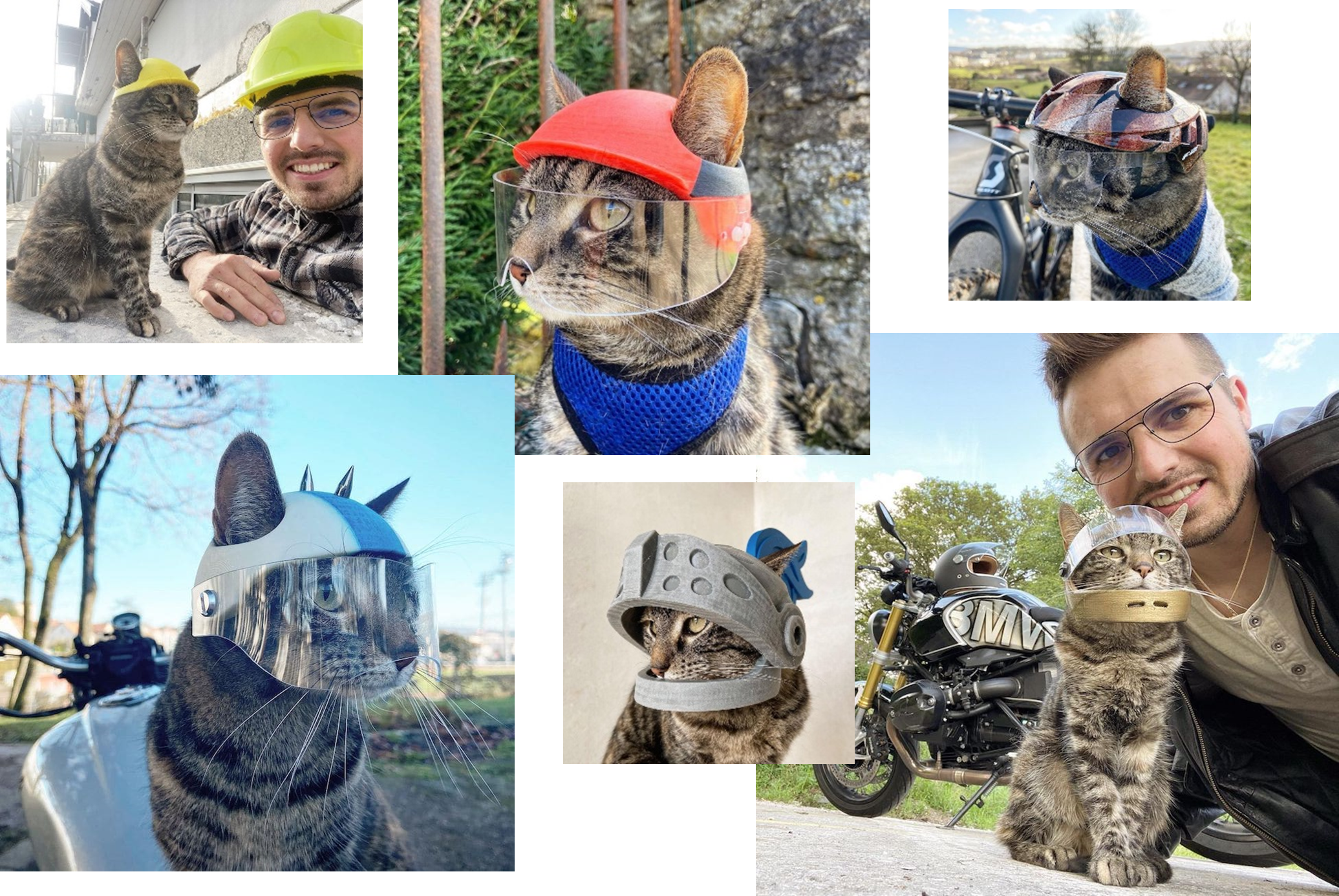 The helmets above are just a small part of Cathode's whole stock. Cathode has his own locker room with various specific-design accessories.
In fact, it is not a rare thing for 3D printing lovers. Flashforge users shared lots of 3d printing for pet cases. Check them out here. Or, you may join the official user group on Facebook and see the latest 3d prints for pets.
Here are the dog accessories made by @Johnson David.
With a 3D printer, he could make everything particularity for his dog. The accessories that could never be bought from any market.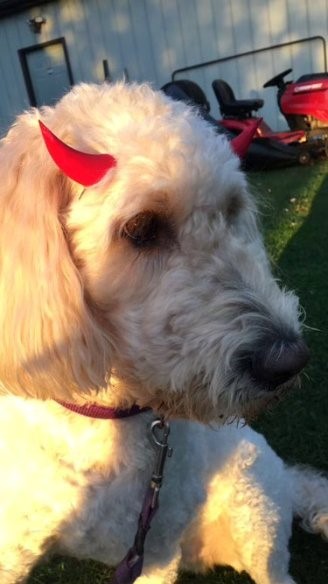 The pic below is made by @Ethan Bordoff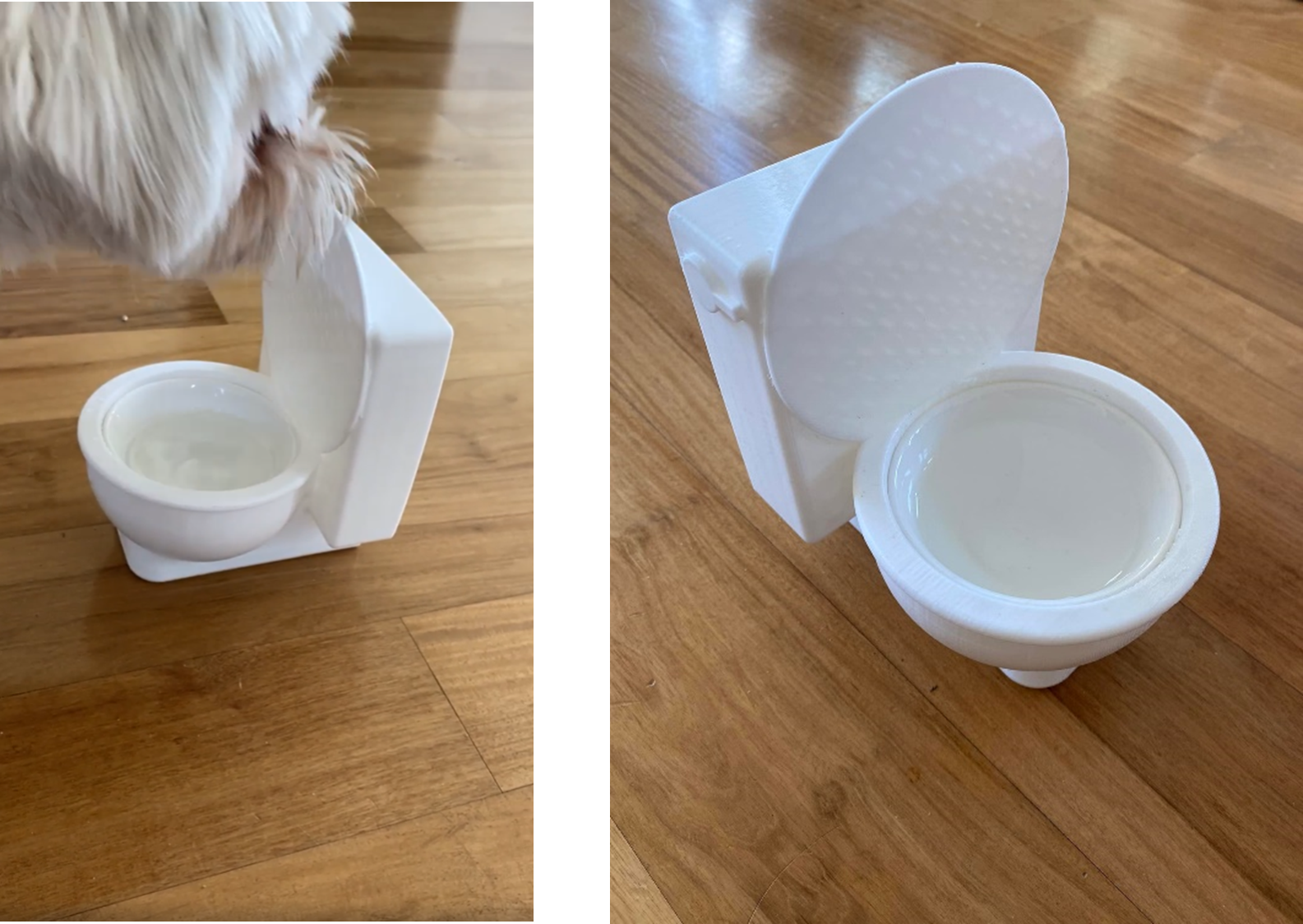 Guess what is it? Looks like a tiny toilet souvenir. Actually, this oddly is a water feeder for his dog. It is known that so many puppies like taking water from the toilet and why not make pet's special one? In addition, @Gregory George Leo makes a scratch for his cat.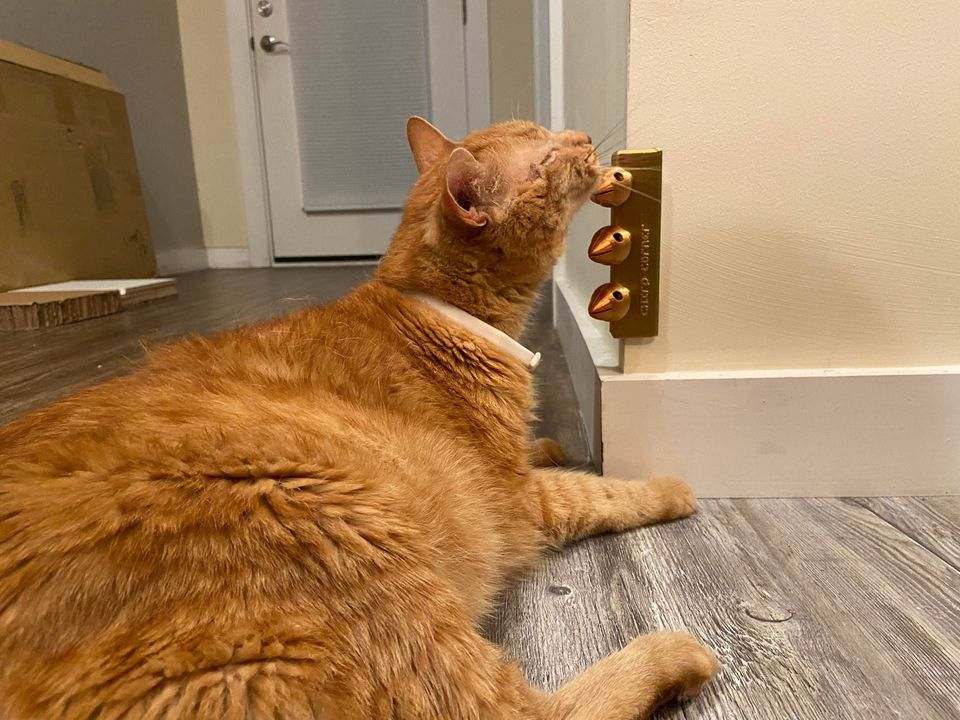 Those useful pet tools really help the pet to improve their life quality and interest. Besides individual users, some non-profit organizations use 3D printers to make prostheses for the animal suffered accidents and diseases. From the giant one to the home pet, 3D printed prosthesis helps animal stand up again.
In Thailand, an elephant named Mosha, is the first elephant ever to receive a functional prosthetic leg. When 7-month-old, she lost her front left leg in the weight of 1300 pounds. The speedy growth of her weight and body brought a heavy burden to her 3 legs and spine. Even though it is really complicated to rebuild and construct the elephant's prosthesis, the local animal rescue organization devoted a lot to making the 'elephantized' prosthesis leg and continues to renew it with her growth.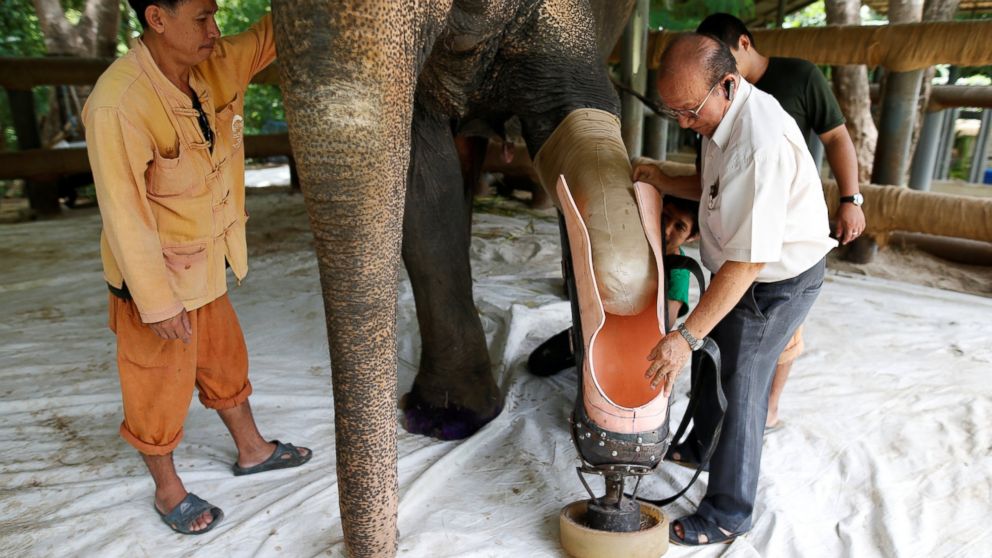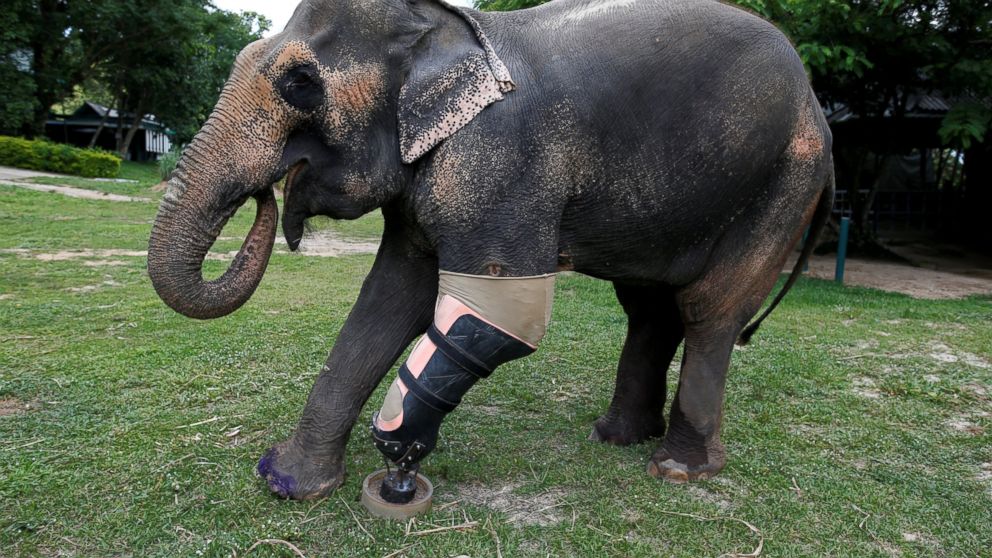 In the end, Flashforge would like to say: that 3D printing is not a human patent. We could use it for other species and enhance their welfare. Make sure these unspoken creatures have an equal chance to have a happy life. Flashforge is now making discoveries and attempts in this area, we look forward to seeing our users break through the difficulties of their special family member, to do something remarkable with Flashforge 3d printers.