Are you ever fascinated by the high-quality miniatures that are 3D printed? Do you want to learn how to use a resin 3D printer for printing exciting yet useful objects in high resolution? Then worry not! In this article, we will share a step-by-step guide on how to use resin 3D printers to print high-resolution models. You might find it challenging to use it as a beginner or feel intimidated by resin printers if you have been using other printers or filament printers. However, once you understand how 3D resin printers work, printing is a piece of cake!
What is a Resin printer?
The LCD resin printer uses a UV light source from an LCD screen to shape photosensitive liquid resin into the desired pattern. It uses additive manufacturing to create quality prints layer by layer.
▲Resin 3D printers
Resin 3D printers produce excellent print quality with very fine details up to 0.1mm. So, it is generally used to create detailed objects with a smooth surface finish.
What will you need for resin 3D printing?
3D pritner resin
Photosensitive liquid 3d printer resin comes in various colors and properties. Different types of resin printers use 3D resin of different kinds.
Nitrile Gloves
Uncured resins are skin irritants.So, nitrile gloves are a must-have, which reduce chemical burns greatly. These gloves can be washed by IPA to re-use.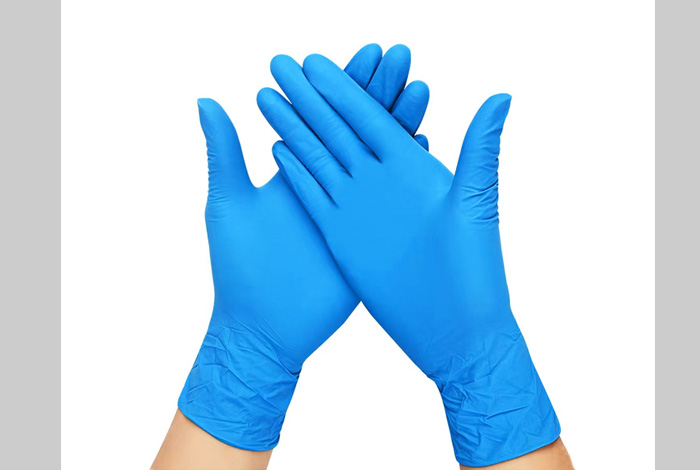 ▲Wearing nitrile gloves before resin 3D printing
FEP Film
The FEP film is placed under the resin vat. This transparent sheet is highly resistant and is used in the printing process for release applications.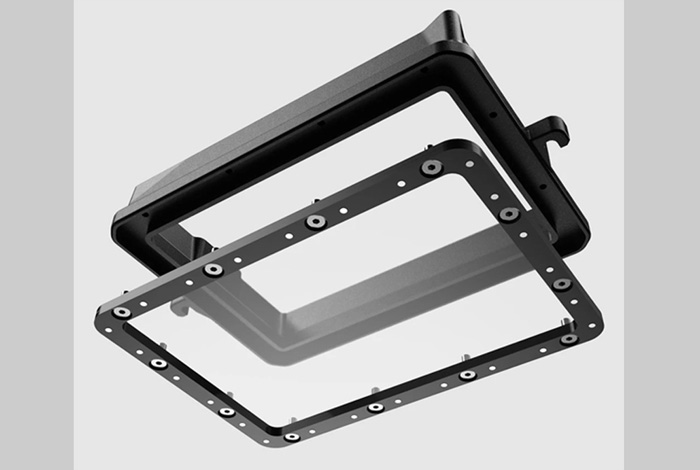 ▲Resin vat and bottom FEP film
Isopropyl alcohol
The IPA solution is the widely used solution for washing and cleaning resin prints. It is used in post-processing and is safe to use.
Silicone funnel
This funnel is used to clean the resin vat and pour the remaining resin in the container, but make sure that hardened resin doesn't get in there.
Slicer Software
You would require a program to slice the 3D object design. This slicing software of resin 3D printers helps massively in 3D printing.
How to use a resin printer to create a miniature step-by-step?
Here are some simple steps you can follow to create a high-quality miniature from a resin printer in a simple yet easy way!
Step 1: Set up your printer and pour in the resin
First things first, make sure that your power is on, all the components are set, and your resin 3D printer is ready for the printing process. You can set up the desired printing speed and several other factors. After that, you should pour the printer resin into the resin vat.
Step 2: Download or create the Miniature 3D model that you want to print
The next step is to prepare the desired 3D miniature model for print. The first link that you can check is thingverse.com which has ample 3D print models for free download. Or, if you cannot find a model that satisfies you, you can design a model yourself using modelling tools such as CAD. Here I download an articulated slug 3D model of stl format.
Make sure that what you download/ what you export should be in .stl form. If it is in .3ds, .dae, .obj, .blend, and .dxf form, then convert it into .stl.
Step 3: Online search and download a slicer Software to create a miniature model
These 3D printers don't have a brain and can't understand the format. That's where Slicing software comes to the rescue! One simple reason to use Slicing software is to help resin 3D printers process the file to the form that is readable by them.
The slicer basically converts the Miniature into visible layer lines. Printers of different brands use different matched software APPs. For the Flashforge resin 3D printers, such as DLP technology & SLA printers, the official slicing software is FlashDLPrint. You can download it free on its official website.
Step 4: Basic steps to follow in Slicing Software
This video shows the whole slicing process, steps including importing file, rotating and moving to a proper layout, adding supports, slicing and exporting the file fdp file for later 3D printing on UV resin 3D printers.
1. Load the miniature model file to the FlashDLPrint interface.
You can start by opening the slicer software and importing the .stl miniature model. After that, load it directly from the bottom menu bar, or you can click "File" on the upper menu to load the file. In addition to that, you can scroll up and down to zoom in and out, and you model and check it in 360 degrees in any direction.
2. Select the machine type.
Different resin 3D printers have variable build volumes, demonstrating how much space they would acquire on the print bed. This is shown in the slicer, and you can adjust it accordingly. Since I am using Flashforge Foto 6.0, so here I selected Flashforge Foto 6.0 resin 3D printer.
3. Adjust the Miniature model's position.
You can utilize various toolbars for settings and layout. Use "scale" to adjust the size of your ideal model.
4. Add support for your miniature model.
Once the print's position and size are set up, you should add support to your dangling printed parts. As the dangling parts printed can't stay in the air.
5. Slice and export files.
Now, click "Print" to start the process, and once it is done, you can save the file on a USB drive or use Wi-fi connectivity to send the file to a 3D resin printer.
Step 5: Start printing your model
You can eject the USB or SD card in the resin 3D printer and select the STL file using the printer's LCD. You can now click the print option, and your ideal highest-resolution Miniature with high durability is in process.
▲Printed slugs by Foto 6.0 resin 3D printer
Step 6: Remove the Miniature from the build plate
You should now carefully remove your model from the build plate. Remember that resin 3D printing differs from filament printing, so you should be very gentle and meticulous about not causing any harm.
▲Printed models removed from build plate of resin 3D printers
Step 7: Post-processing the model
Every printed model has some uncured resin which requires cleaning. For that purpose, you can use an IPA or ultrasonic cleaner. You can afterward let your Miniature dry. Also, you can use a flush cutter to take out the supports.
▲Using ultrasonic cleaner to clean the printed model
Step 8: Curing the Print
An essential step is to cure the print. You can do this by exposing the model in front of UV rays. You can do this by utilizing a UV station. You can also build that instead of buying it. You can also use sanding or painting to modify your printed parts.
Ta-da! Your awesome Miniature with high precision is ready. You can create tougher prints than the fused deposition modeling printed objects. Resin 3D printers are ideal for printing industrial parts, functional parts, and dental applications.
Guess You are interested in reading:
Guide for select the best resin 3D printer