2022 Tiger Year has already come. With the worldwide population mobility, the Lunar new year's festival is more than being a unique East-Asian-tradition festival. The celebrators recently are various in cultural diversity. To celebrate the Lunar new year of Tiger, this worldwide popular festival, Voxelab holds #VLtiger 3D printing activity until 14th Feb.
Of course, we prepared rewards for the participants. The first prize is 6 special filaments. The second prize is 4 special filaments. The lucky prize is 20%off voucher on Voxelab/ Flashforge shop. (Voxelab products only).
What we found the most interesting part is that according to Voxelab's community with diverse cultural context, everyone gives his or her own expression about the cultural symbol: tiger. In total, we got 7 projects and it is amazing that all these projects present different styles. How does the tiger be expressed by the various culture? That is also Voxelab takes interest in. We are so proud of being welcomed by the users from every plate of the earth. Also exciting to see you are being with us for the traditional festival.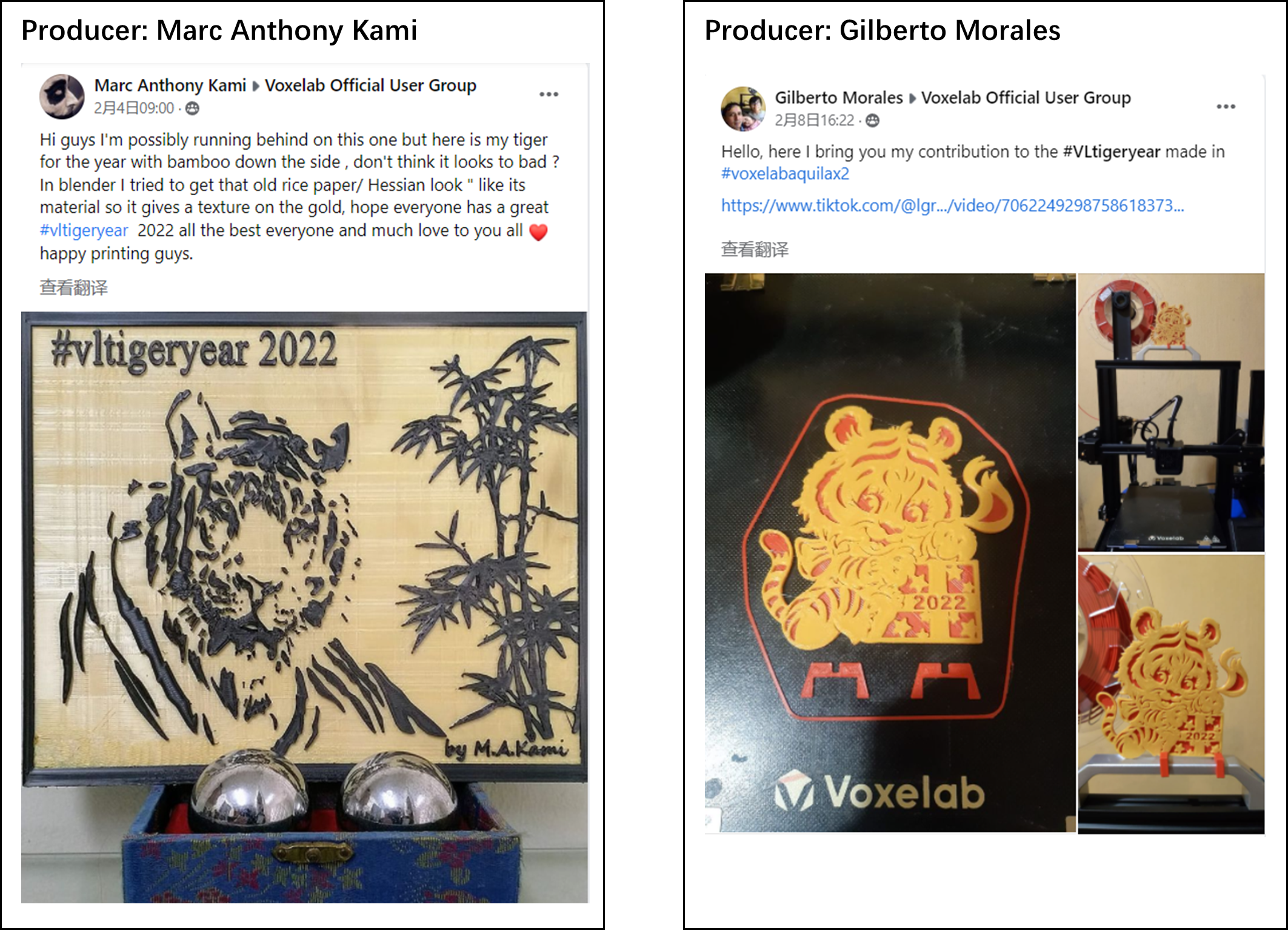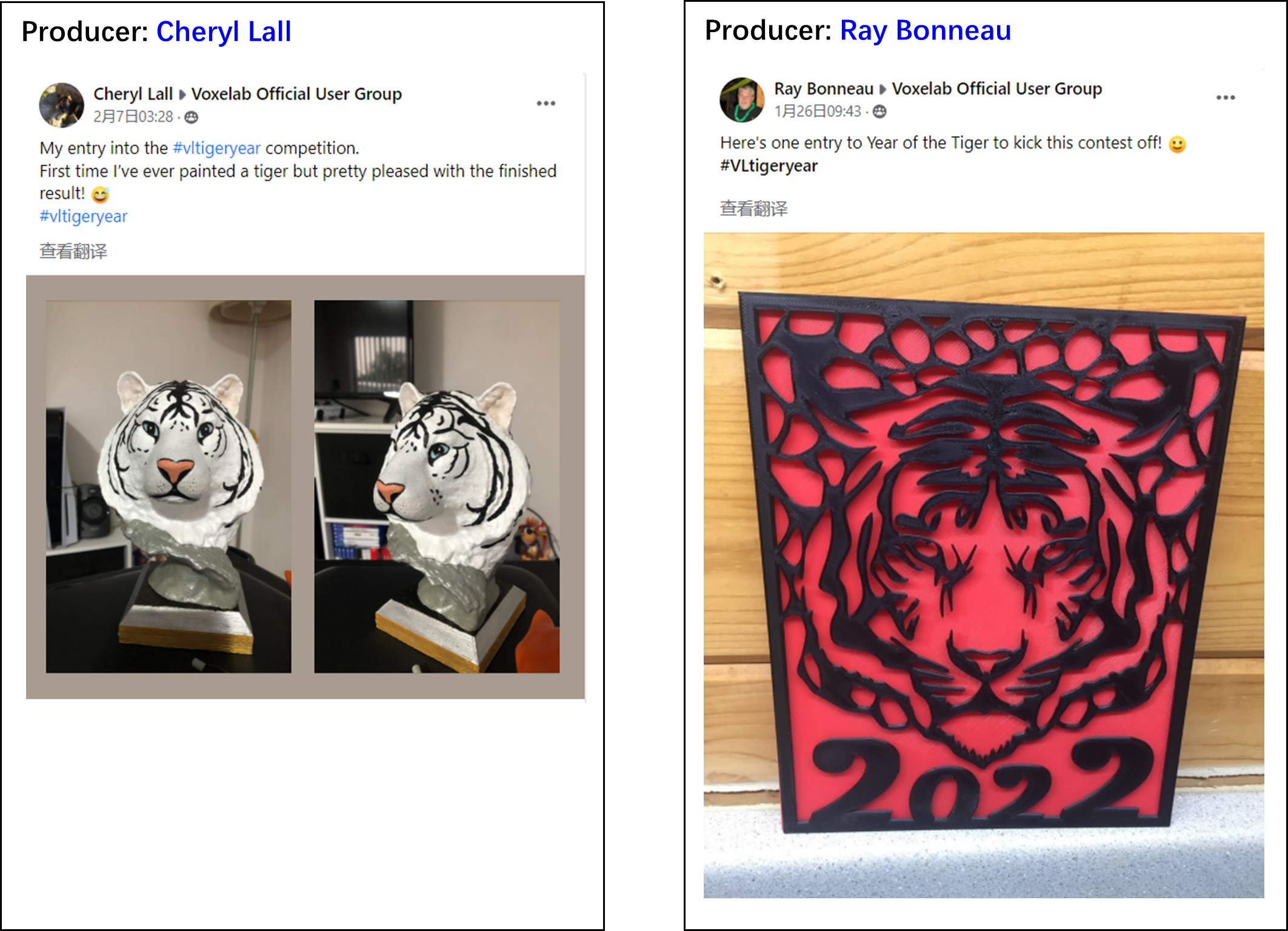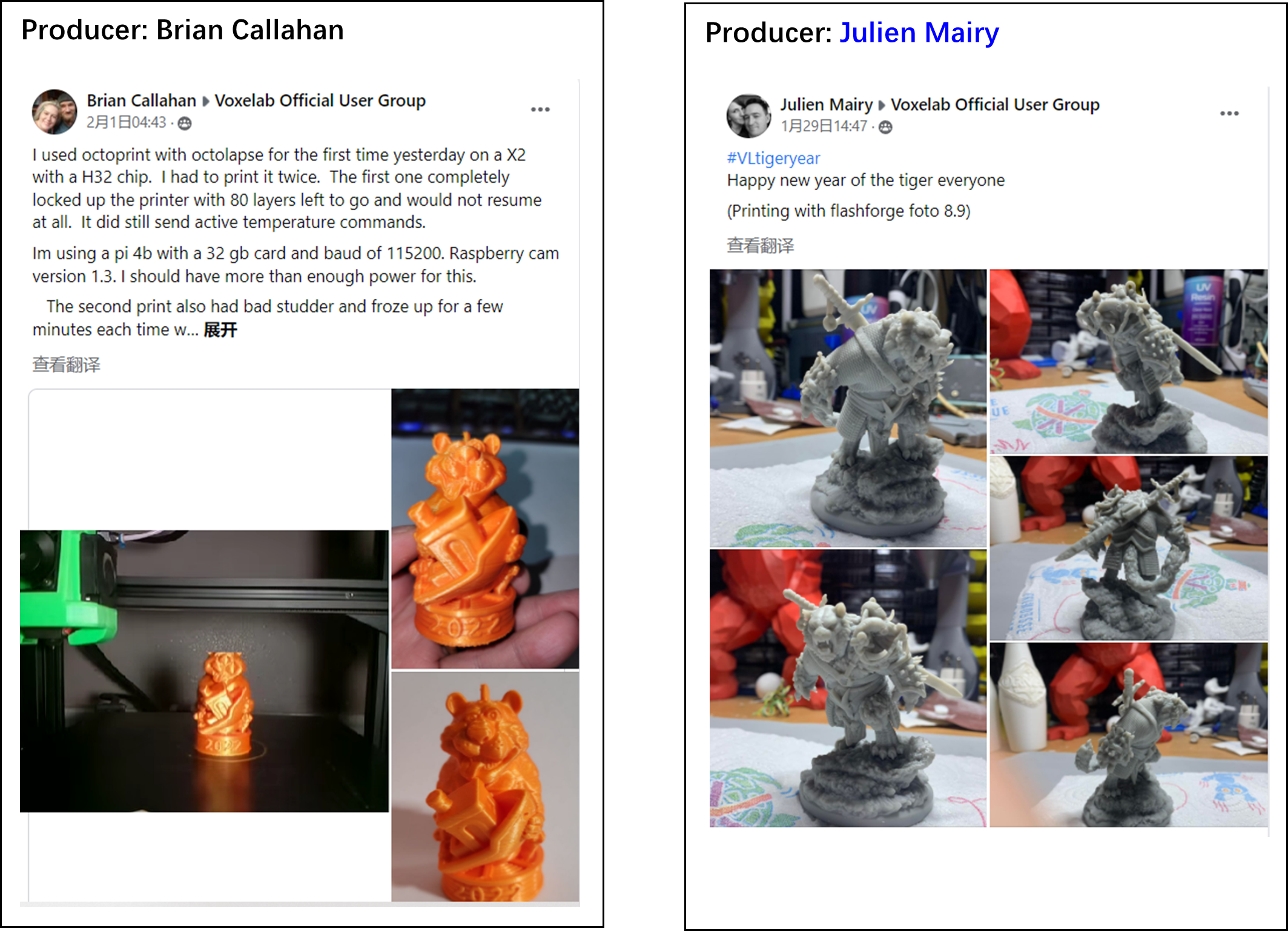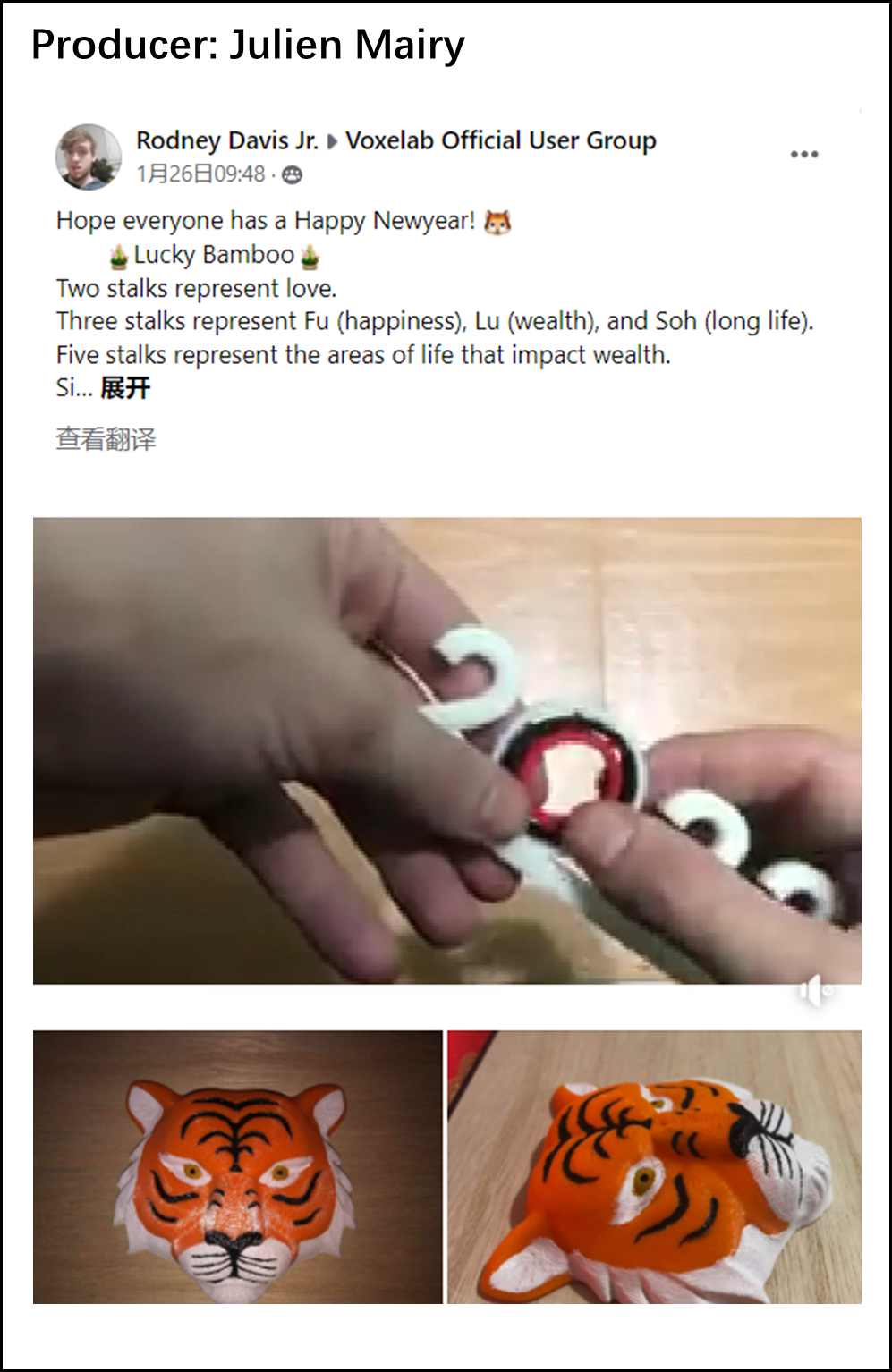 Among all these projects, Voxelab found the most popular machine is Aquila X2. It is welcomed for its convenience in operating and the open-source firmware. Customized the personal mode and preference to the greatest extent. If you are considering your second 3D printer, taking Aquila X2 as one of your choices is not a bad idea. Now Aquila X2 is on sale👉Click here for sale info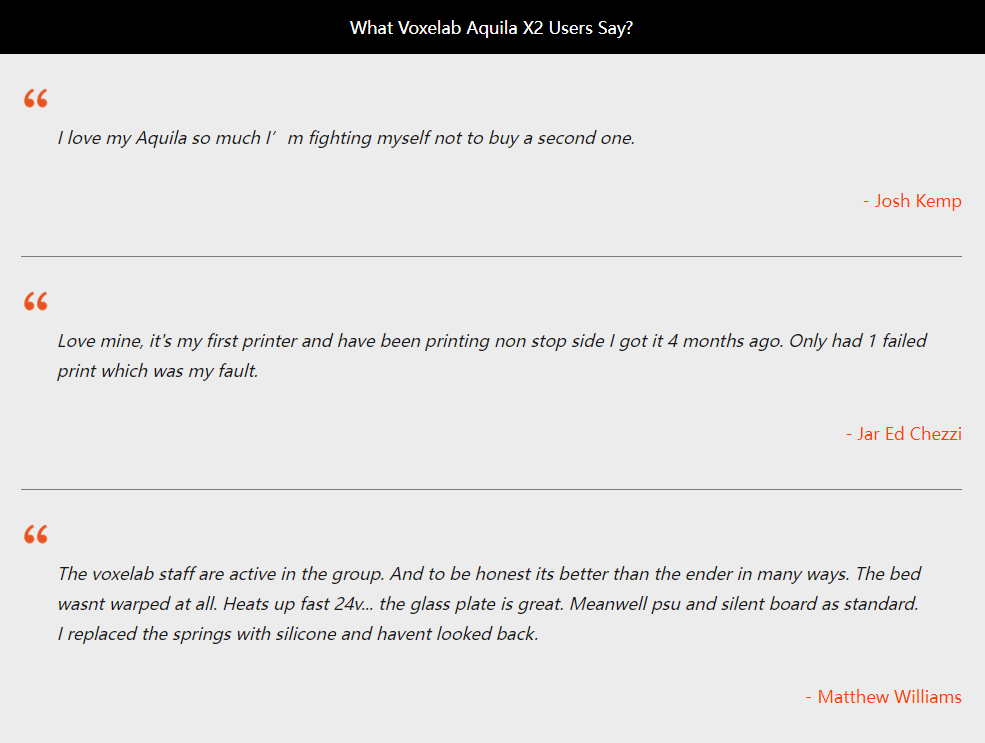 All the projects above give Voxelab a new different pathway to think about the year of Tiger. Tiger could be interpreted into the restrain power, the hidden recluse, the white color, or even the cut and lifeful image.
Whatever the tiger has been presented, the best wishes of everyone to 2022, which have already come, has never been changed. Thank you all for participating in #VLtiger printing activity. Voxelab wishes you have a totally better 2022 than last year, with the blessing of Tiger.
Last but not least, Voxelab is now preparing for the upcoming printing activity. There is a tip: the theme is the 2022 Olympic Winter Games. Have a little imagination about your prize and the theme and be ready to heat up your 3D printer. For more early-bird information about the activity and the prize now join Voxelab Facebook official group, 6000+ Voxelab 3D printer fans are waiting for you to discuss.