The first time you hear of TPU? Don't worry and keep reading. Here for the beginner, we provide an introduction to this flexible filament
A reason for users to choose a 3D printer with a direct extruder is the availability of TPU filament printing. This marvelous, spaghetti-like filament requires a higher standard of equipment and printing skills. Now, that you have already owned an Aquila S2, let us begin the brief tuition on the TPU printing steps!
In this article, the tool we apply are:
Aquila S2 + VoxelMaker + TPU filament
Take Aquila S2 as an example and provide you with brief tuition for TPU printing!
Step 1: Set up a new configuration of TPU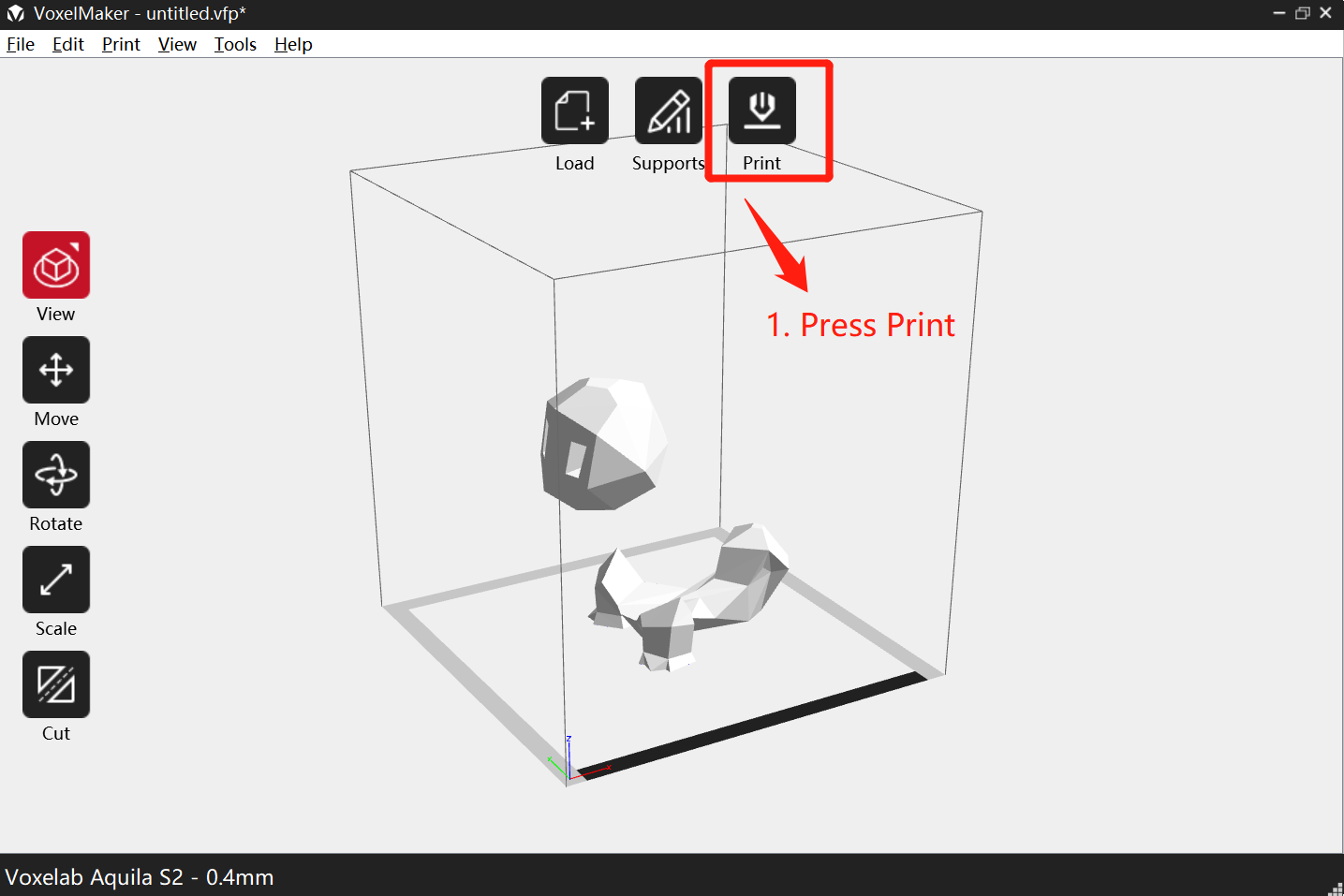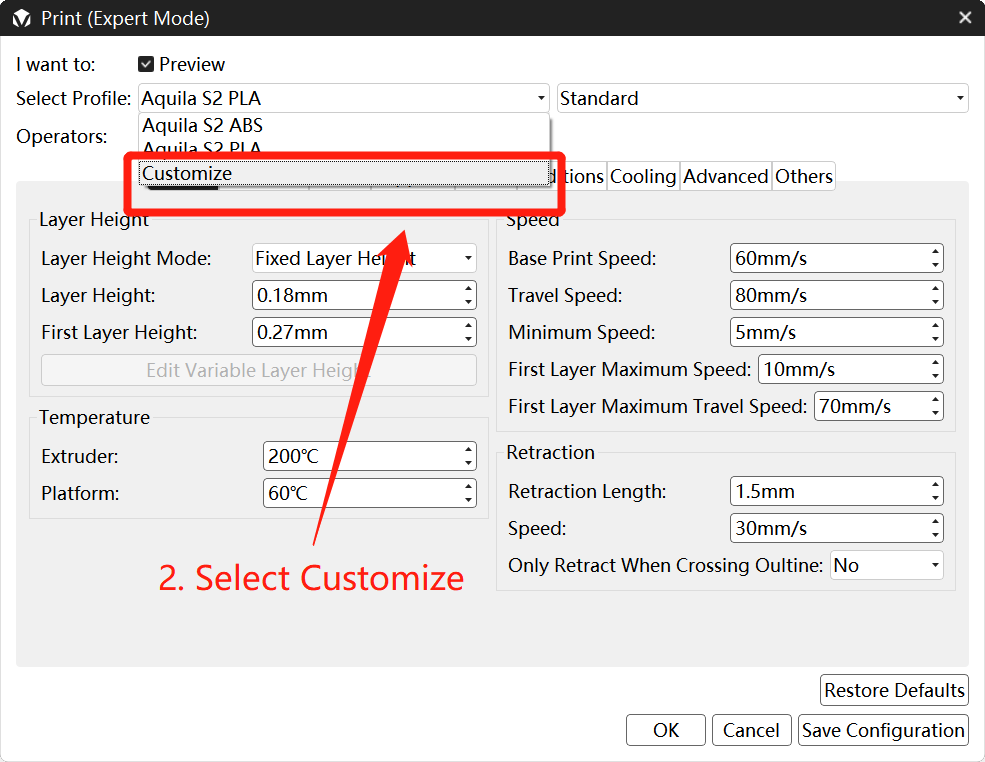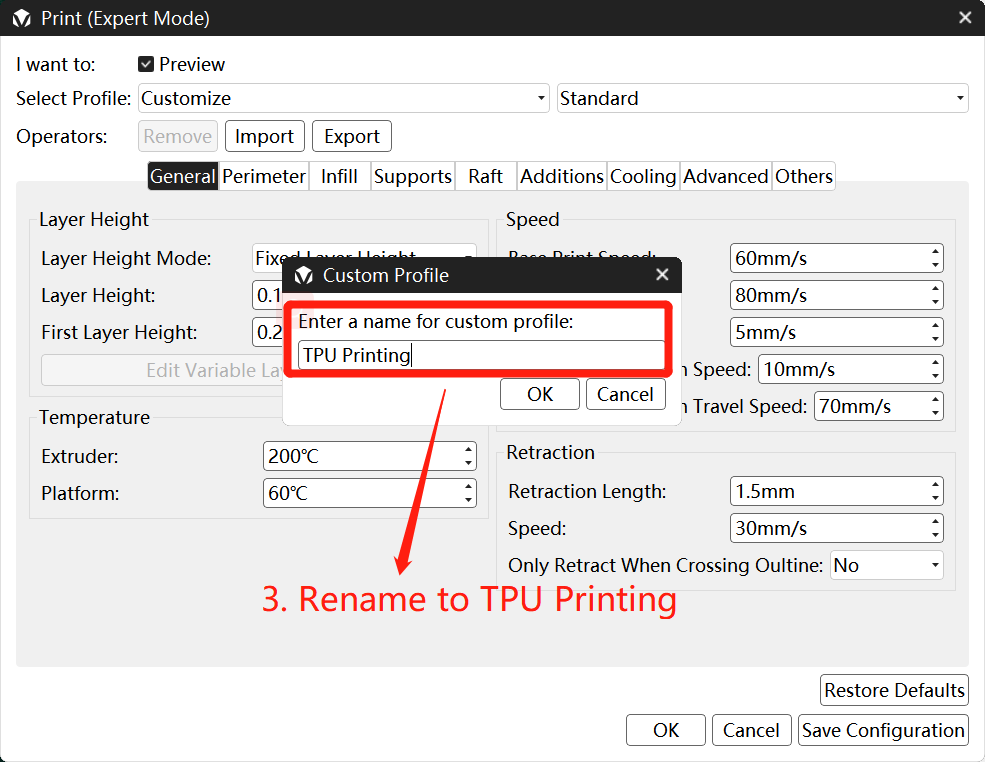 Step 2: Set up the patterns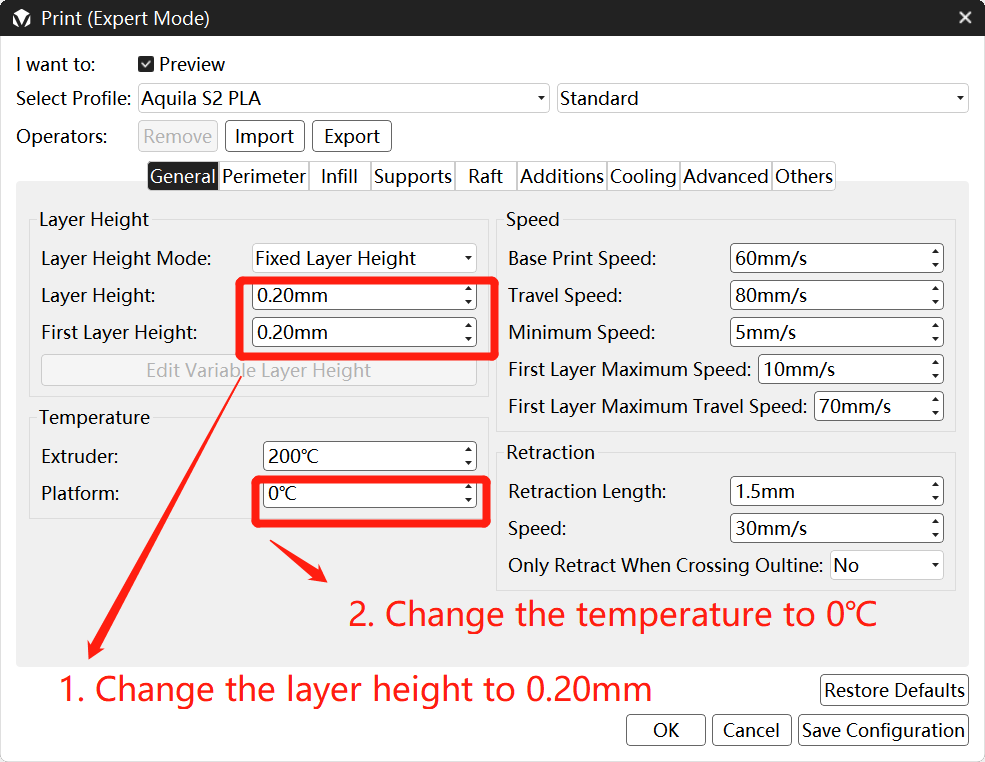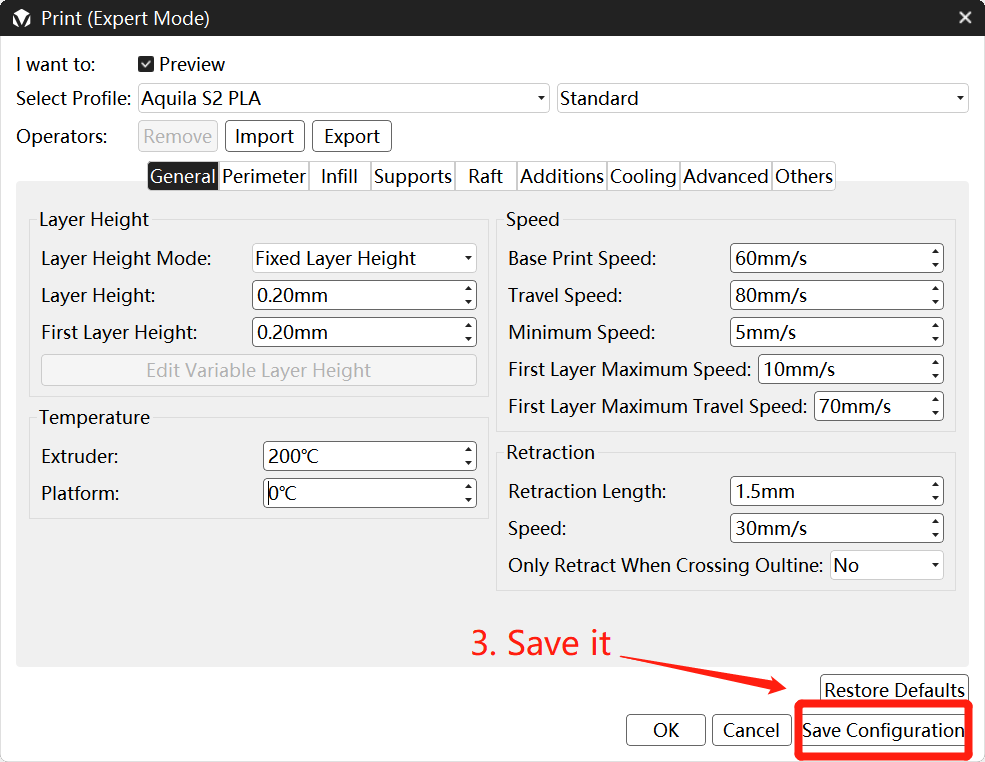 Step 3: Print it and check out the result
①Success: The result looks like this: smooth and bright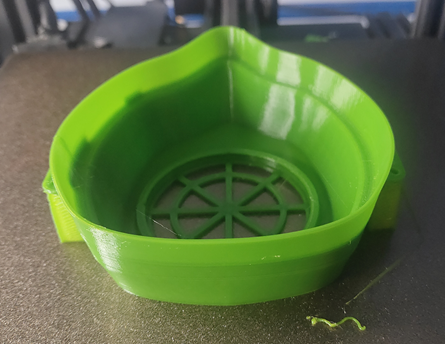 ②Failure: The result looks like this: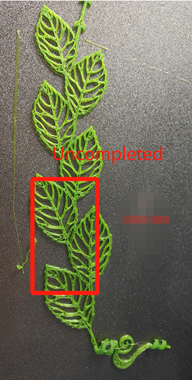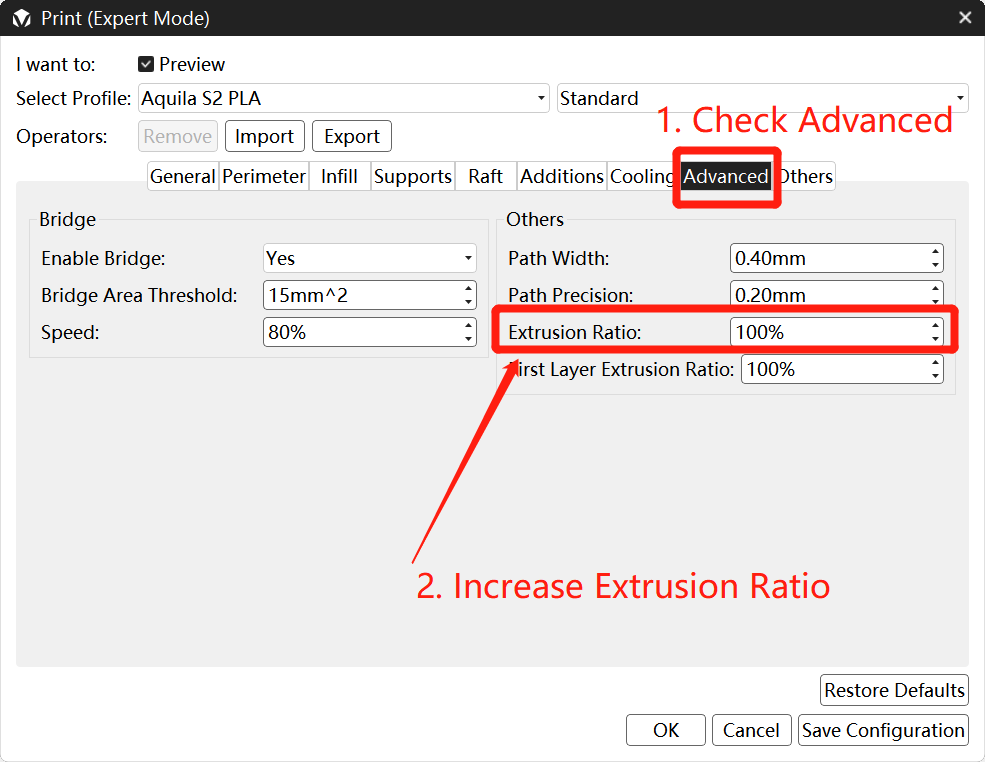 After re-set, repeat slicing and print. If the printing result continues abnormal, redo the step above until the result looks like the picture below: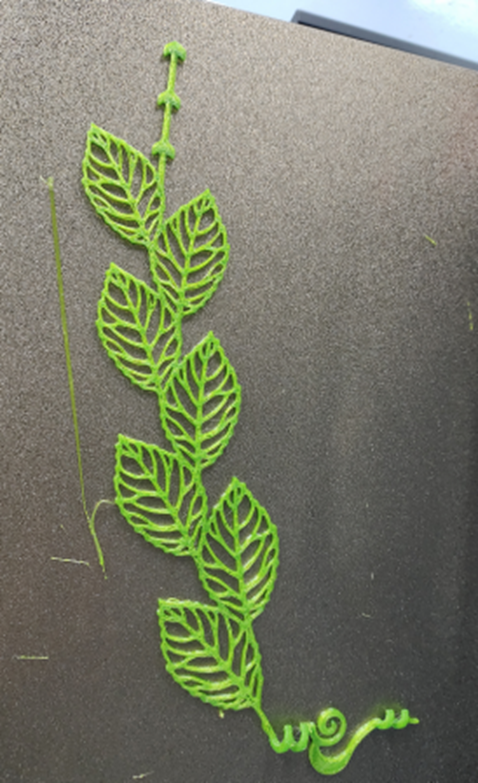 Warning: some specific about TPU filament printing

1/ Printing Platform. During TPU printing, please use the 3D printer's original platform. If you choose another platform and find the project is warped, apply the proper amount of glue on the platform surface to stick the project on it.
2/ Printing Temperature. TPU printing requires quick melting to avoid the remains surrounding the nozzle. That is why a direct extruder is highly recommended.
3/ Printing Speed and Supports. Due to TPU's character, the printing speed should be controlled under 60mm/s. Supports is inproper in TPU printing! Please DON'T set any support on TPU projects.
In the End

Aquila S2 is the most recent 3D printer with a DIRECT extruder of Voxelab. If you are a senior 3D printer owner, you must know how useful and functional of a direct extruder. Meanwhile, Aquila S2 is also a rare budget choice for its 249$ pricing. To be honest, Aquila S2 could be a reliable direct extruder 3D printer you to choose from.
The slicing software noticed in the article called VoxelMaker is designed particularly for the Voxelab machine. After correctly matching your Voxelab 3D printer to the proper type, the software will prepare the completed solution for the chosen filament printing mode. Here we take Aquila S2 PLA printing as a sample:
All the printing patterns have already been set up for you. That is why we highly recommend those 3D printer beginners install VoxelMaker to start their 3D printing journey. Click here to have the first try on VoxelMaker
Do not wait for Aquila S2, just take it home. Voxelab is continuously writing the science, fun stories, and most importantly, the printing tuition, to make sure all our users could run this machine agilely like one of your fingers.
We would like to share some projects made by our users with Aquila Series, and see how excellence could 249$ 3D printer can finish.