In September, Flashforge launched an activity called 'More Practice, More Fun' in the Facebook group. We aimed to encourage group members to present their self-printed projects and find out how much more progress our members make than in the beginning. From 10/09/2021 to 19/09/2021, amazingly we got many contributors and nearly all our contributors post elegant pictures. Let take a tour of their works.
@Samantha Ward-Miller
'My #ffexperience has been a fantastic one. I bought my first printer just over a year ago to experiment what I was going to teach, and from there it's just grown! Still have my failures, but who doesn't 🤷‍♀️'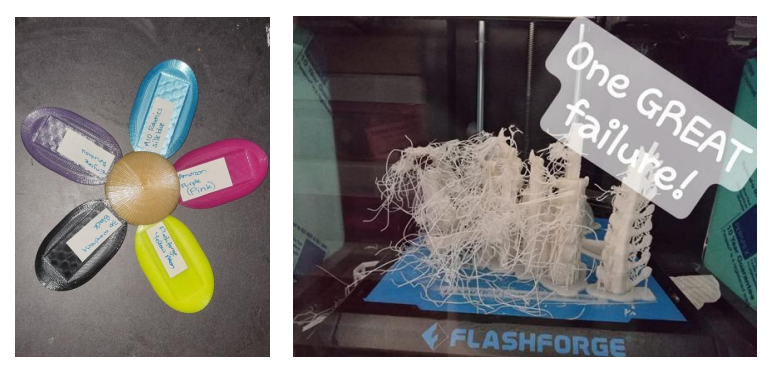 @Steven Graß
'Here is my latest and most wonderful print I've ever made. It's the door letters for my newborn son. painted from my wonderful wife. '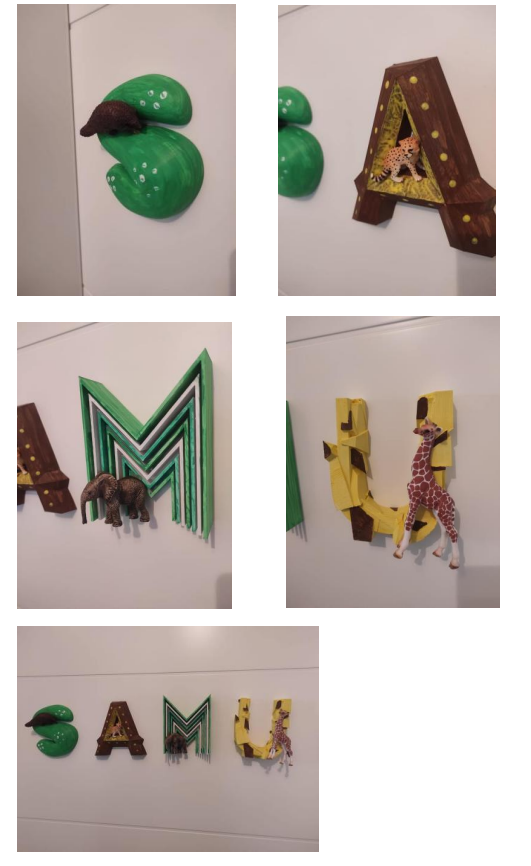 @ Dani Elle
'My sons first 3 prints from the school 3D printer created on Tinker Cad and printed on an Inventor 2. Now after saving up his Birthday and Christmas money he was able to buy his own Adventurer 3. He has been creating key chains, plant pots and fidget fabrics using Fusion 360. #ffexperience'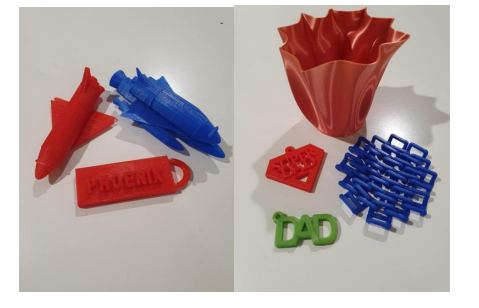 @Peter Beebe
I started my #FFexperience in May this year with an adventure 3 then bought a CP2 and most recently a Guider 2 for the bigger bed. I'd always wanted a 3d printer but was afraid it would be overly complex. I quickly found it was very straightforward. One of my first bigger prints was a skull but came out with a hole in the top of its head. I feel my prints have improved as time goes by. My proudest print is the terminator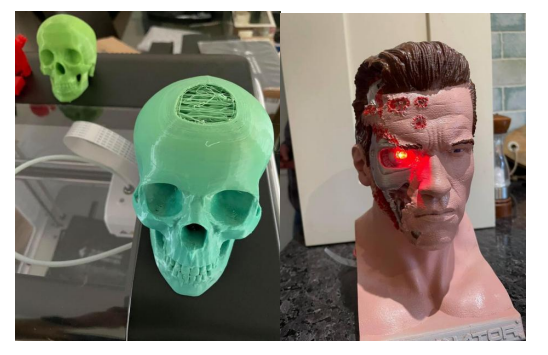 @ Petr Pekara
I started my #ffexperience less than 4 months ago with a #Creatorpro2. I've kept everything I've printed that I haven't given away. I have my first calibration strip, first benchys, first dual-extrusions and my first major F-up when my nozzle got covered in filament and I had to dig it out. I have an army of Pokemon that my wife keeps questioning. I tell her they're to keep back the army of Flexi-Rex. I found some of the most amazing can holders and even printed my own Thor: Ragnarok helmet. I just ordered my 2nd printer, an #ADVENTURER4, and I can't wait for it. The reliability of my CP2 has given me so much confidence to move forward and stick with the #flashforge brand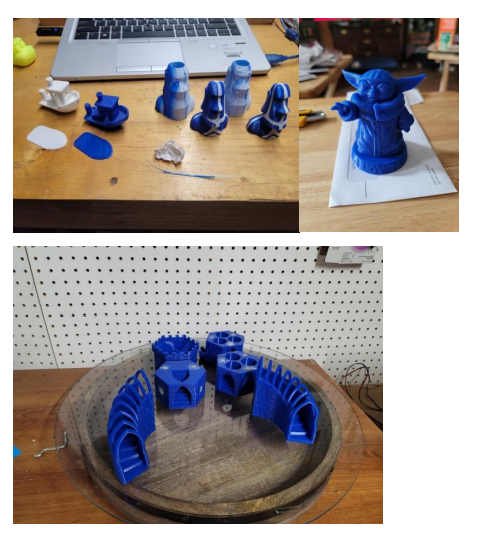 @ James Gallagher
My first large scale project from back in April, now brought to completion at long last. I learned a lot in the process. If I were to print it now I'd cut out the black panels in Flashprint and print them separately using black filament, instead of printing matte panels for airbrushing. I tried a 3d pen for filling gaps but settled on polyfiller and sandpaper to finish. I learned that I could minimize or eliminate the need for supports by experimenting with print orientation, and that it's best to let prints cool on the plate before removing as PLA shrinks as it cools. I bought a spare plate so I can swap them over to print the next part while the last one cools. Overall I'm really pleased with the result. It's 18 inches tall. My partner has already ordered an X-Wing to scale. #FFexperience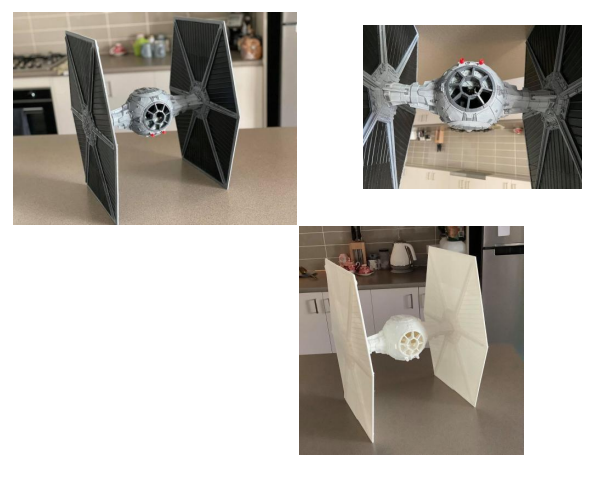 @Dave Komaromi
Have you ever found something so simple, yet so useful that you've made loads, and now all your family and friends are asking for them? This plant pot is one of the first models I printed for my wife and has pretty much taken over the printer! #FFexperience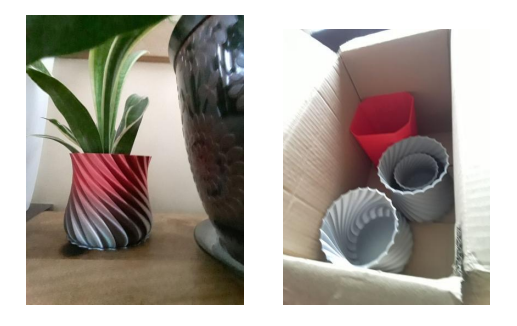 @Federico Espinola
First time I read about 3d printing was in 2019 when I was doing my master's degree in surgery in the UK, I was passionate doing three-dimensional reconstructions from patient's scans. when I returned to my country the first thing I did was buying a 3D printer and since then nothing has been the same, additive manufacturing totally modifies the way you see things, the possibility of bringing objects from the digital world to reality feels almost magical. from making models for myself, printing face shields during the pandemic to innovating the way surgeries are performed in my country, it is difficult for me to quantify the satisfaction 3D printing has given me. now I'm shifting from a Creator 3 FDM to resin 3D printing in a Foto 8.9 and it' s a new world to explore #FFexperience Flashforge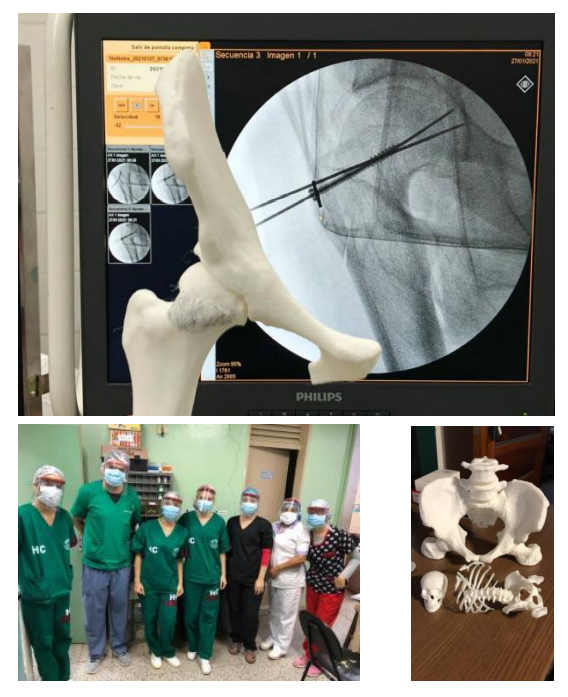 @Gabriel González Morra
My love with 3D Printing started in 2016 when I was doing my Master degree in the UK and working in a prosthetics limbs project at the University. Although, I've got my first #AD3 3D Printer at home, in 2021. Since then, I've been having so much fun building an Automata, my favorite cartoon characters, funny night lights, putting some order in my tool drawers, making planters, building a spool holder and so on.
Now besides having fun. I'm looking forward to making this a real business.
My #FFExperience has been great so far, now I have an #AD3, an #AD4 and planning to get a Creator Pro 2 in the near future.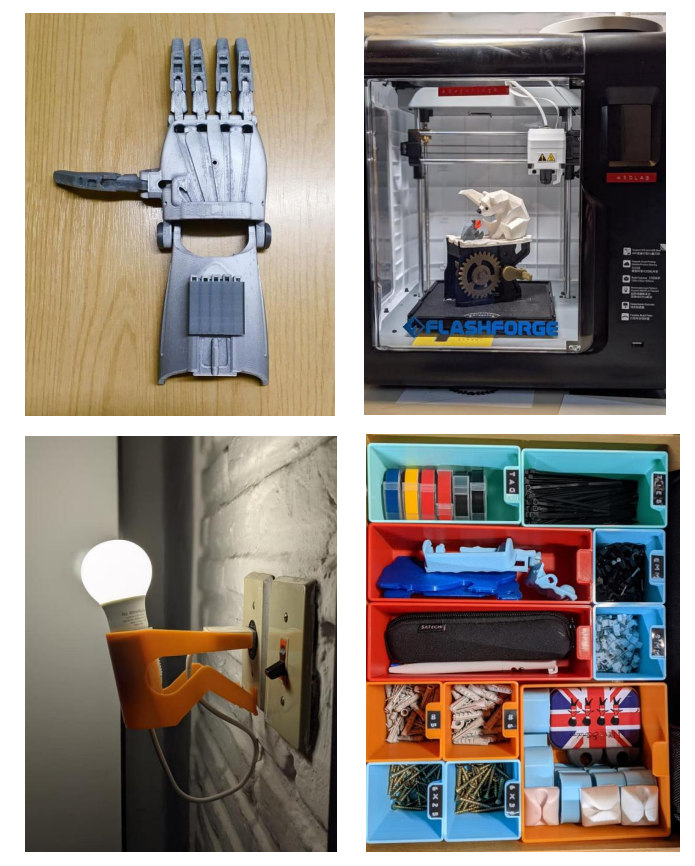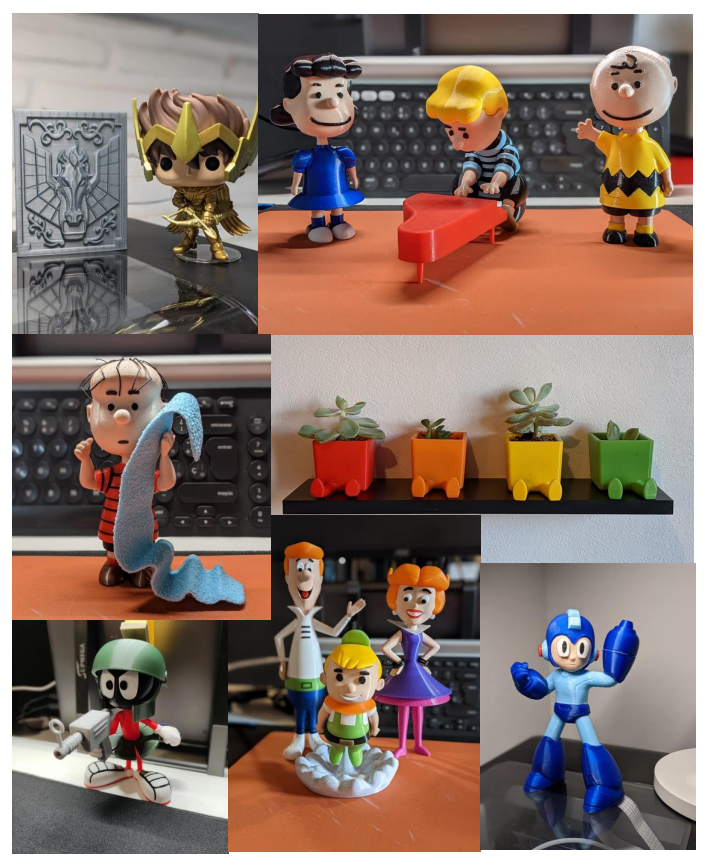 In this competition, we got 3 prizes for competitors and here is the WINNING list.
👑 First Prize: Gabriel González Morra
👑 Second Prize: James Gallagher
👑 Thanks Award: Steven Graß
All works above present Flashforge users' incredible creativity. The device our members mentioned including Adventurer Series, Creator Series, and Foto8.9, which are all our popular series in Flashforge brand.
3D print lovers are not only a group of high-tech-focused people, but they do also have their identities: they are fathers, mothers, doctors and more. Because of consumer 3D printers appearing, this technology jumped out from scientific magazines and literature with unimaginable concepts. It becomes the toys in the children's room, accessories in the house, flowerpot on the balcony and artificial joint replacement. Flashforge devotes itself to optimizing world surroundings, and make 3D print a lifestyle.
For more activities, please connect with us on Facebook and Twitter.