190×195×200mm Build Volume
Unlock your imagination!
The 200mm vertical Z-axis height meets the printing needs of most users. Let your imagination run wild!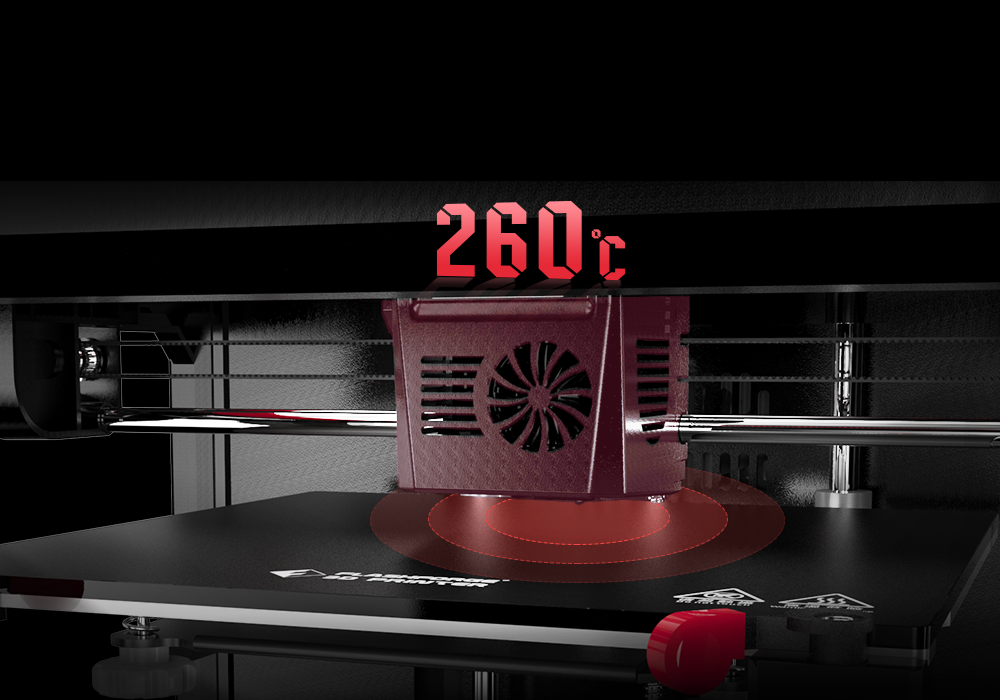 Durable and more temperature-resistant extruder with the maximum printing temperature up to
260℃
Its direct drive extruder can print TPU 95A flexible filament.The heating temperature up to 260℃ achieves smoother filament feeding.
Support printing flexible filaments such as TPU 95A
It supports printing TPU 95A / PLA / ABS / HIPS / PETG / PETG PRO filaments, etc. It also supports printing third-party filaments, offering stronger compatibility and wider application range.

Inherit classics and bring forth the new one
Finder 3 retains the classic red and black color scheme of Finder 2, and features integrated structure design. With no assembly required, it is easy to use in seconds after being unpacked; Smaller equipment size and larger build volume for higher volume utilization.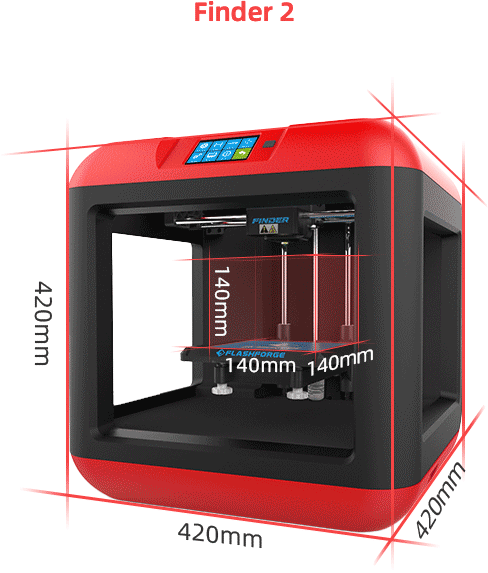 Dual platform options for individual needs
The removable glass platform and PEI magnetic steel plate platform are available for options. Easy platform removal and replacement to meet diversified printing needs.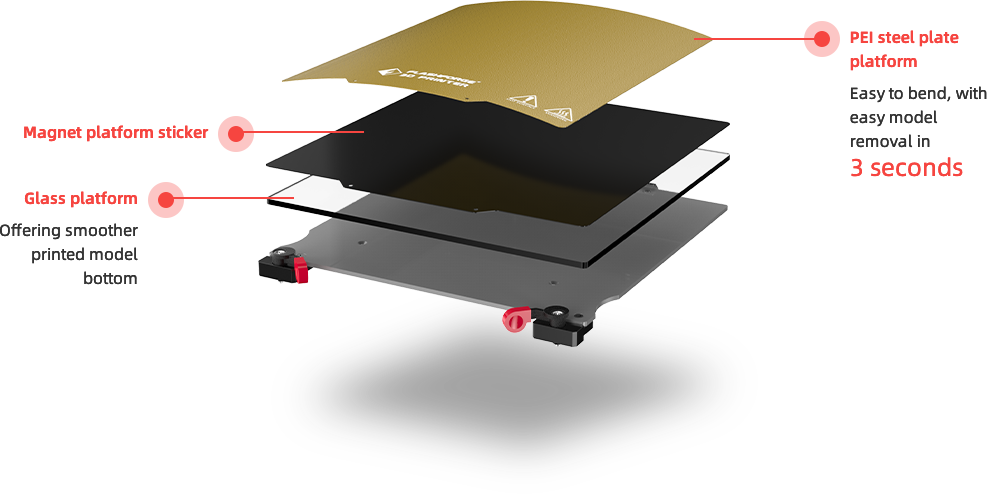 Six functions in all aspects