Flashforge is closed from Jan 16th - Jan 29th (GMT+8) for the Spring Festival. Support and email reply may be delayed. Thanks for your understanding. See you soon~
Flashforge newly launched Adventurer 4 Lite 3D printer features a nine point auto calibration platform design, a larger build volume, and the slicing software FlashPrint for easy management of multiple 3D printers. It integrates interest, daily life and working efficiency with fun and intelligent printing experience for home users, education users and office users. Speed up for a better life!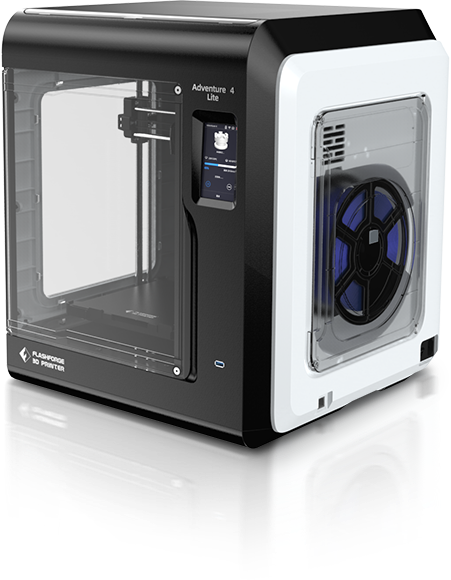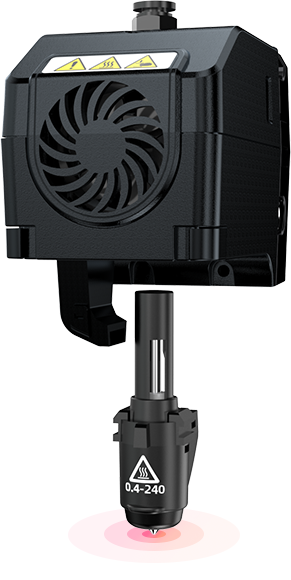 Removable nozzle
Replacement finished in only 3 seconds, no tools required Nozzle heating up quickly in 60 seconds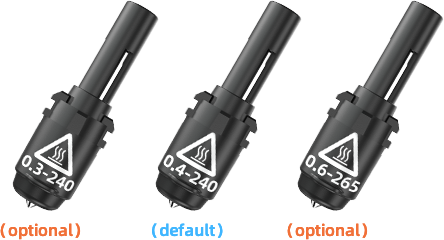 Multiple nozzle options
Different nozzles for options: 0.3/0.4/0.6mm

High accuracy and efficiency as you wish!

240℃/265℃ nozzle options for various filaments:

ABS / PLA / PC / PETG / PLA-CF / PETG-CF
Glass Build Plate
The maximum heating temperature of the platform can reach 110℃, which can meet the printing needs of various filaments.
Smooth and flat surface, easy model removal, saving time and effort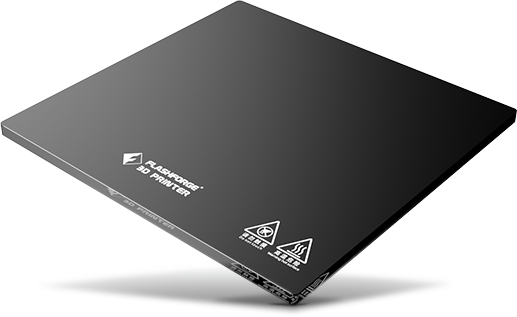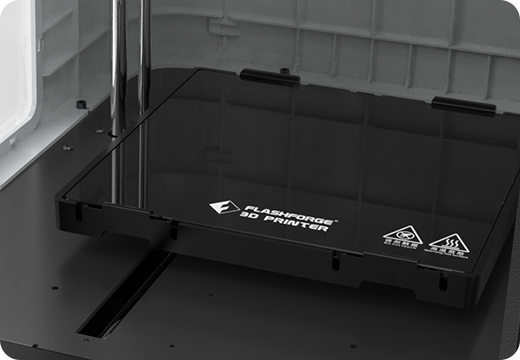 Nine Point Auto Calibration
Adventurer 4 Lite's platform is the same as that of Adventurer 4. It applies CNC machining bottom frame as the installation datum plane, and 8mm super-flat aluminum plate is used to ensure the platform flatness difference is less than 0.15mm, which realizes more excellent first-layer printing quality.
Multi-function Escort
Power-off recovery function
Filament run-out reminder function
Remote printing control via Wi-Fi or Ethernet
Slicing software for multi-device online control and efficient management of printers
Energy-saving mode: only 1W power consumption when in standby mode every night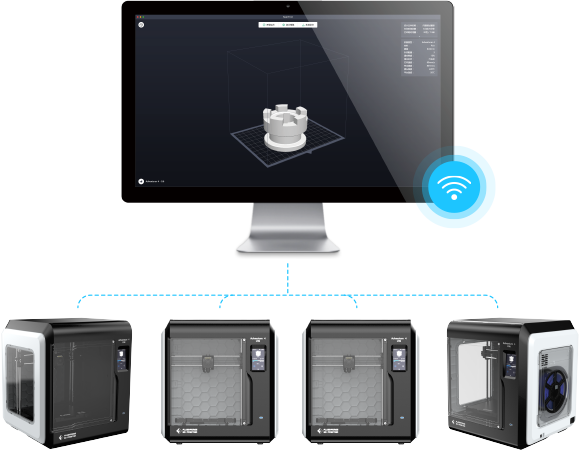 FlashPrint can classify devices into categories for management, and top print jobs. Print jobs are concentrated in queues, which improves the management efficiency of multiple devices.
Equipment Name
Adventurer 4
Adventurer 4 Lite
Extruder Quantity
1
1
Printing Precision
±0.1mm
±0.1mm
Build Volume
220×200×250mm
220×200×250mm
Nozzle Diameter
0.4mm (default); 0.6/0.3mm (optional)
0.4mm (default); 0.6/0.3mm (optional)
Printing Speed
10-150mm/s
10-150mm/s
Maximum Extruder Temperature
240℃/265℃
240℃ (the 265℃ nozzle is optional)
Supported Filament
ABS/PLA/PC/PETG/PLA-CF/PETG-CF
ABS/PLA

(for other materials, please refer to the selected nozzle)

Connectivity
USB/WIFI/Ethernet
USB/WIFI/Ethernet
Compatible Slicing Software
FlashPrint; Cura; Slic3r (needs setting)
FlashPrint; Cura; Slic3r (needs setting)
Platform Heating Temperature
110℃
110℃
Leveling
Nine Point Auto Calibration
Nine Point Auto Calibration
Touch Screen
4.3-inch
4.3-inch
Fully-enclosed Housing
Filament Run-out Reminder
Build Plate Replacement
Ultra Silent Design
Resume Printing after Power Failure
Remote Video Monitoring